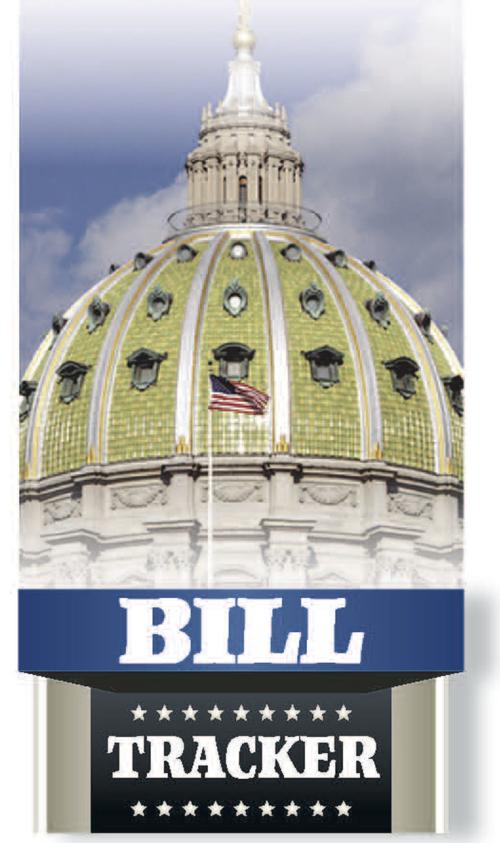 Each legislative session thousands of bills and amendments are introduced in the Pennsylvania Legislature. Only a fraction become law, and an even smaller portion receive wide media coverage.
These bills impact the lives of people living in Pennsylvania every day. Each week The Sentinel will highlight one bill that has not received widespread attention.
About the bill
In the face of America's human trafficking crisis, the Pennsylvania legislature passed a law in 2012 that requires truck stops, public transit stations and certain other establishments to post the National Human Trafficking Hotline phone number on their premises.
A bill currently sitting in the Pennsylvania House of Representatives would greatly expand that educational effort. House Bill 1513 would require the same establishments to post signs in all restroom stalls, on all restroom mirrors and above all hand driers and paper towel dispensers.
"Access to a life-saving hotline number may provide the opportunity a victim needs to break free from their captor," state Rep. Robert Merski, D-Erie, said in a co-sponsorship memo. "We must ensure this information is available where and when it is needed most."
Experts say the national hotline number – 1-888-373-7888 – provides both immediate help to victims and assistance to law enforcement in combating human trafficking. The hotline received nearly 8,000 calls from victims and survivors in 2018, according to its website.
There were 275 cases of human trafficking in Pennsylvania reported to the hotline last year. Cumberland County's position along routes to major cities can make it a hotbed for the crime.
Pennsylvania's 2012 law required several categories of establishments to post the hotline number somewhere visible to the public. The businesses covered included full-service truck stops, as defined by state law; airports, bus stations and trains stations; welcome centers; adult entertainment establishments; and bars and hotels that have been officially declared a nuisance.
Merski's bill would create additional posting requirements for those businesses. First-time violators would be required to pay a fine of up to $100.
The sign would be designed by the Pennsylvania Department of Labor and Industry and would be available for printing on the department's website.
In addition to calling the hotline, people can reach it by texting the word "HELP" or "INFO" to 233733.
Daniel Walmer covers public safety for The Sentinel. You can reach him by email at dwalmer@cumberlink.com or by phone at 717-218-0021.
Get Government & Politics updates in your inbox!
Stay up-to-date on the latest in local and national government and political topics with our newsletter.