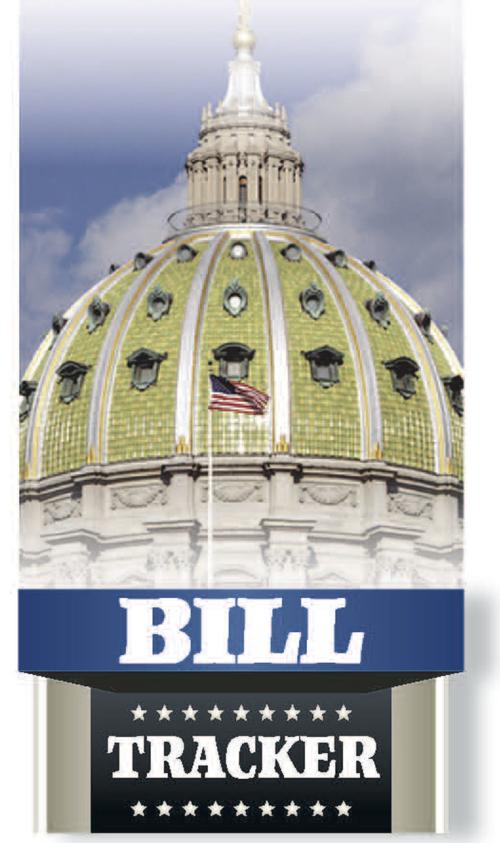 Each legislative session thousands of bills and amendments are introduced in the Pennsylvania Legislature. Only a fraction become law, and an even smaller portion receive wide media coverage.
These bills impact the lives of people living in Pennsylvania every day. Each week The Sentinel will highlight one bill that has not received widespread attention.
About the Bill
Pennsylvania hasn't raised the cost of a fishing license for 14 years, and, for now, the Legislature would have to approve any price hike.
However, a bill receiving some attention in the General Assembly would allow the Pennsylvania Fish and Boat Commission to increase fees on its own.
House Bill 808 was introduced by Rep. Thomas Mehaffie, R-Dauphin County, who argues it makes sense to let the commission set rates since it relies on user fees to fund its services.
"The PFBC has a vested business interest in setting a fee structure that generates sufficient revenues to sustain its work on behalf of anglers, boaters, and aquatic resources while having the least possible negative impact on participation and sales," Mehaffie wrote in a co-sponsorship memo.
In addition to fishing licenses, the bill would permit the Fish and Boat Commission to change fees for trout permits and chartered boat/fishing guide permits.
Even under Mehaffie's bill, the commission couldn't change costs at the drop of a hat. The fees would have to be established by an official regulation after a period of public comment and would have to be considered by the commission's board at two consecutive meetings. The General Assembly could also disapprove any fee change.
The Pennsylvania Game Commission also depends on the Legislature to set its fees.
House Bill 808 passed the House of Representatives by a 151-39 vote on April 17 but must still be approved by the state Senate before becoming law.
Daniel Walmer covers public safety for The Sentinel. You can reach him by email at dwalmer@cumberlink.com or by phone at 717-218-0021.
Get Government & Politics updates in your inbox!
Stay up-to-date on the latest in local and national government and political topics with our newsletter.