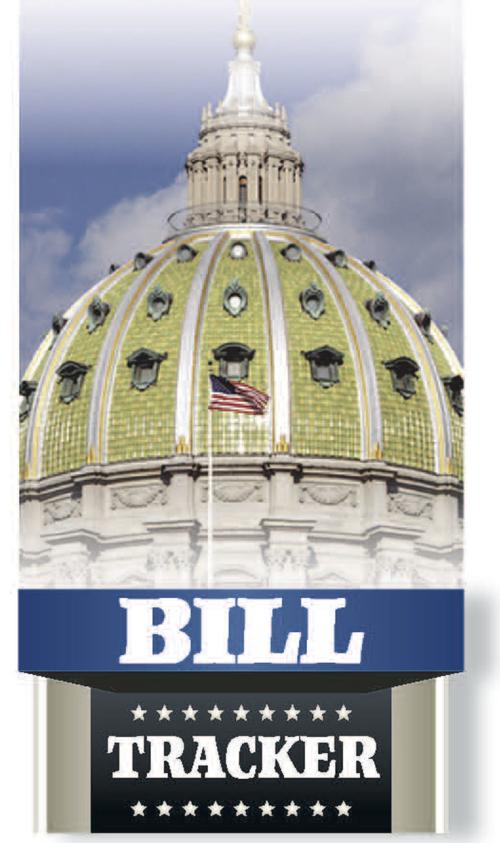 Each legislative session thousands of bills and amendments are introduced in the Pennsylvania Legislature. Only a fraction become law, and an even smaller portion receive wide media coverage.
These bills impact the lives of people living in Pennsylvania every day.
Each week The Sentinel will highlight one bill that has not received widespread attention.
While it may be a violation of policy and grounds for discipline or firing, sexual relations between a police officer and person in custody are not barred by state law.
Rep. Christopher Rabb, D-Philadelphia, has introduced a bill to change that.
"While state law bars consensual sex between corrections officers and prison inmates and between mental health workers and patients, no such protection exists for a person arrested by officers in the field," Rabb wrote in a co-sponsorship letter for House Bill 2691. "All taxpayers have a right to expect that law enforcement officers are carrying out justice efficiently and with integrity."
Rabb's bill would include law enforcement officers in the state's institutional sexual assault law, which makes it a felony for people like correctional officers and employees at mental health facilities to engage in sexual contact with inmates or residents.
The law also includes teachers and students.
House Bill 2691 was prompted by a recent report that two New York City Police detectives were arrested for sexually assaulting a handcuffed 18-year-old woman in a police car who was arrested on marijuana charges.
The officers alleged the incident was consensual.
More than 700 allegations of sexual abuse by law enforcement officers occurred between 2006 and 2015, according to Buffalo News, and Buzzfeed News identified at least 26 cases where an officer was acquitted of sexual assault because of a consent defense.
Rabb wrote this "showed a repeating pattern of officers using their position and an imbalance of power to force women in custody into sexual acts."
Get Government & Politics updates in your inbox!
Stay up-to-date on the latest in local and national government and political topics with our newsletter.