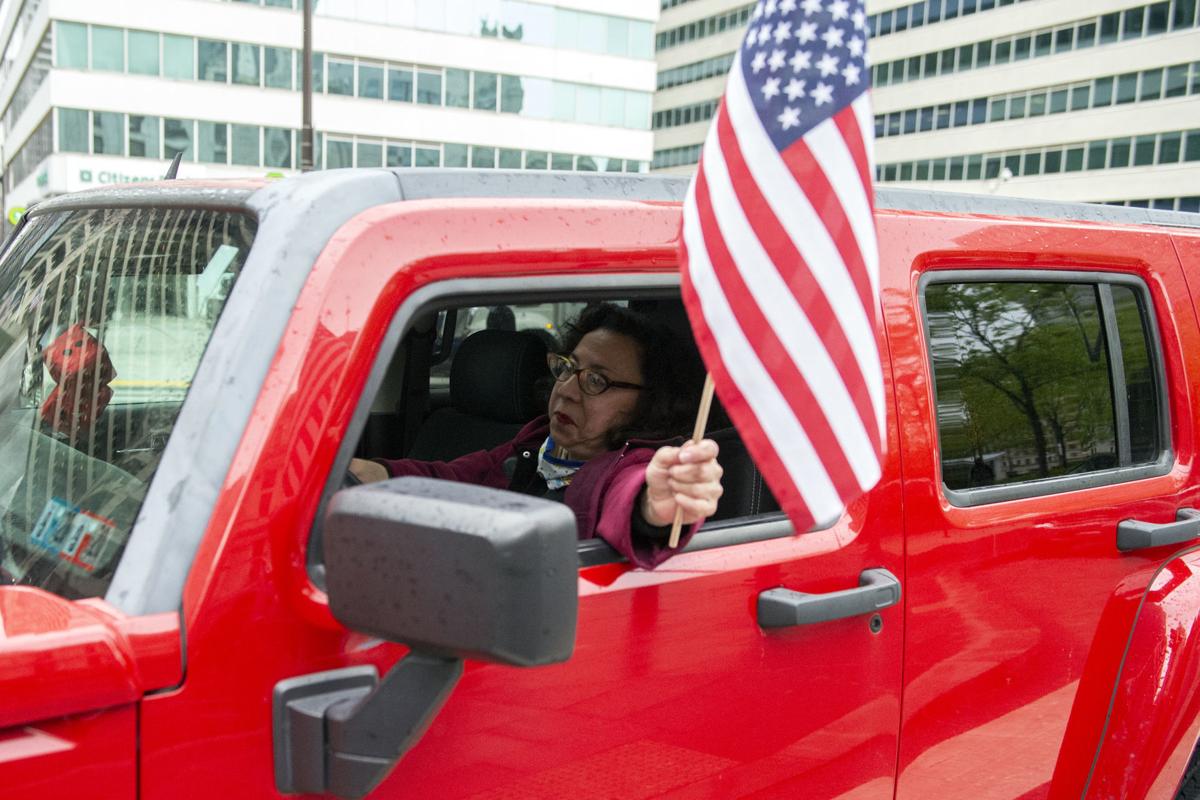 Thirteen western Pennsylvania counties, including the Pittsburgh metropolitan area, will see relief from Gov. Tom Wolf's most restrictive pandemic orders on movement and businesses next week, joining much of northern Pennsylvania that began emerging Friday.
But frustration among counties that remain locked down grew into something of a rebellion, with some Republican officials saying Friday that they would take it upon themselves to reopen in defiance of the Democratic governor. And some district attorneys declared their refusal to prosecute businesses that opened their doors in violation of Wolf's shutdown.
The counties that will be permitted to gradually reopen next week are Allegheny, Armstrong, Bedford, Blair, Butler, Cambria, Fayette, Fulton, Greene, Indiana, Somerset, Washington and Westmoreland, Wolf said.
The only western county held back, Beaver County, is home to a severe nursing home outbreak where dozens have died and a congressman is calling for an investigation.
Beaver County officials blasted Wolf's decision at a news conference Friday, saying the entire county shouldn't be forced to stay shut down because of the problems at a single facility. The Beaver County district attorney, meanwhile, said he doesn't want local police enforcing the business shutdown, nor would he prosecute violators.
"Our business owners and residents cannot become prisoners in our own county," said Daniel Camp III, chairman of the Beaver County Board of Commissioners, calling Wolf's decision to keep Beaver locked down "unwarranted and irrational."
Wolf accused Beaver County officials of "jeopardizing lives" and said local officials' anger at him is misdirected.
"I understand the frustration. But again the frustration has to be directed at the real enemy here. It's the virus. It's not the regulation," he said.
Republicans and some business owners have complained that Wolf is moving too slowly to reopen Pennsylvania's economy. More than 1.9 million people, including self-employed and gig workers, have filed for unemployment since mid-March.
In Lebanon County — where residents are still contracting the virus at a rate more than three times above the state's threshold to be considered for shutdown relief — GOP state lawmakers notified Wolf on Friday of the county's intention to lift pandemic restrictions on its own beginning next week.
In Dauphin County, home of the state Capitol, the Republican chairman of the Board of Commissioners called Wolf a "dictator" in an online message savaging the governor's handling of the pandemic. The county made plans to reopen on its own next week — without the governor's blessing.
Most of Pennsylvania, including the heavily populated Philadelphia area and hard-hit eastern Pennsylvania, remains under Wolf's strictest shutdown orders, with no timeline to emerge. There, Wolf's stay-at-home orders extend until June 4.
While promising to reopen more counties soon, Wolf warned that his reopening plan is not "a one-way route" and that restrictions can be reimposed if his administration feels the virus is resurgent.