HARRISBURG — Pennsylvania's Republican U.S. Sen. Pat Toomey said Tuesday that he is on board with the Senate considering President Donald Trum…
The state has a $1.9 million contract, using federal grant dollars, to deploy and maintain the app with software developer NearForm Ltd, an Ir…
Pennsylvanians can sign up for an account on the website after it goes live, scheduled for later this month.
The Republican-controlled Senate voted 43 to 6 for a bill that would end the requirement that customers buy food in order to purchase alcohol …
The Department of State, which handles election-related matters, has fielded and passed along about 39,000 queries from people who want to wor…
The Wolf administration's gathering limits of 25 people indoors and 250 people outdoors apply to youth sports, but legislation that cleared th…
HARRISBURG — President Donald Trump's homestretch push to repeat his razor thin victory in Pennsylvania four years ago won't happen without wh…
HARRISBURG — President Donald Trump will make his fourth and fifth appearances in September in Pennsylvania, flying into and out of rallies at…
HARRISBURG — Pennsylvania's Republican U.S. Sen. Pat Toomey, who endorsed waiting eight months until after the 2016 election to fill a Supreme…
HARRISBURG — The Nov. 3 presidential contest will test Pennsylvania's ability to handle a massive mail-in vote and, while its high court settl…
The Auditor General received a range of responses from Carlisle small businesses, some of whom said they were doing extremely well due to onli…
Pennsylvania's unemployment rate was 10.3% in August, down 2.2 percentage points from July's adjusted rate of 12.5%, the state Department of L…
The court, with a 5-2 Democratic majority, reversed the ruling by a Republican judge in a lower court on the candidacy of Green Party presiden…
The state Supreme Court, which has a 5-2 Democratic majority, granted the Democratic Party's request to order an extension of Pennsylvania's E…
While the county has been telling voters to expect their vote-by-mail materials at the beginning of next month, a legal stay on the state's ce…
Is it possible the election will be up in the air and we won't have a president on Inauguration Day: Jan. 20, 2021?
HARRISBURG — The top-ranking Republican in the Pennsylvania Senate wants journalists who wrote about his campaign spending to pay thousands in…
The chamber voted 149 to 53 for the proposal.
To help count mail-in ballots quickly after polls close, Wolf and Democrats want to give counties up to three weeks before Election Day to sta…
In unusually sharp language, the Democratic governor accused Trump and Republicans who control the legislature of promoting conspiracy theorie…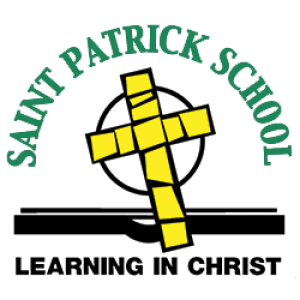 Giesswein Plastic Surgery
Gov. Tom Wolf''s administration said Monday it will appeal a federal judge's ruling that pandemic restrictions that required people to stay at…
Democratic Rep. Madeleine Dean calls herself a "big hugger," but there's none of that in-person campaigning in the Philadelphia suburbs as the…
Democrats are rolling out an expanded online portal that allows people to register to vote and request a mail ballot in their state and even h…
HARRISBURG — Pennsylvania voters will soon issue their verdict on the legislature's response to the COVID-19 pandemic by either extending the …
In remarks provided by DePasquale's campaign, Biden, a fellow Democrat, lauded DePasquale as an "independent leader who will put the needs of …
The Democrats protest what they say are irregularities in how the Green Party candidates for president and vice president filed affidavits tha…
Democrats had contended that the Green Party's presidential and vice presidential nominees did not properly submit candidate affidavits in Aug…