HARRISBURG, Pa. — Lou Barletta, the Republican Party's Donald Trump-endorsed nominee for U.S. Senate in 2018, is running for governor of Penns…
Its effects, if approved by voters, are uncertain, but civil rights groups say it potentially could lead to policy changes in housing, policin…
The state Health Department disclosed two weeks ago that employees of a contact tracing vendor ignored security rules and created unauthorized…
In the first vote of its kind since the coronavirus outbreak, voters statewide will decide twin constitutional amendments that would give lawm…
Under the bill, parents could have their child repeat, even if the student met the grade-level requirements to move up a grade.
Wolf's stopped Wednesday morning at the Silver Spring Community Fire Hall, where he was joined by Democratic Cumberland County Commissioner Je…
The Pennsylvania Emergency Management Agency (PEMA) and Allegheny County officials discussed how flexible disaster emergency declarations allo…
"By advocating for policies that would effectively undermine women's sports, the borough would violate its own ordinance. HB972 is not a bill …
The Wolf administration announced Tuesday it is increasing maximum capacity restrictions for indoor and outdoor events on May 17, ahead of lif…
Parnell is an Army combat veteran who served in Afghanistan and went on to write a memoir on the war in Afghanistan and author two action novels.
The Pennsylvania Senate Education Committee on Monday approved a bill that would allow parents to allow their children to repeat a grade level…
Long-time Pennsylvania licensed attorney John Basial is one of three candidates running for the magisterial district judge seat that covers So…
The renewed fight over Pennsylvania's election law comes as Republicans wage a campaign to tighten voting laws in other political battleground…
Candidates for the Carlisle Area School Board gave some insight into upcoming areas of focus for the school system during a virtual forum Mond…
Auditor General Timothy DeFoor on Thursday reported that West Perry School District lost out on more than $500,000 in state busing reimburseme…
"We are optimistic and continue to plan for full capacity in the fall, and we know the role the vaccine plays in keeping the public safe." - P…
A Lower Frankford Township man is running a write-in campaign to get his party's nomination and head to the November election on the ballot.
Gov. Wolf's office did not say whether he supports or opposes the bill, only that he would review it should it pass the Legislature.
The Wolf Administration announced Tuesday that Pennsylvania is partnering with Rite Aid to ease access to COVID-19 vaccines for individuals wi…
Until the mask order is lifted, face coverings will be required to be worn indoors and outdoors when away from home.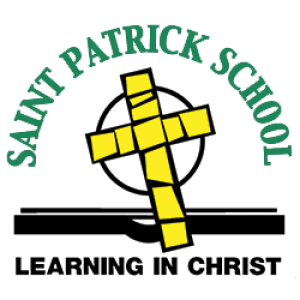 Giesswein Plastic Surgery
The Cumberland County fiscal budget is scheduled for approval during the June 1 Board of Commissioners meeting at 2 p.m.
The most assertive questioning from voters in attendance Saturday was directed at a Cumberland Valley School Board candidate about school culture.
GOP leaders also called for state and federal probes into the Atlanta-based contractor's mishandling of the data, and what they said was the s…
"The vote to object was on January 6 so I hardly think that it's appropriate to blame any of the objectors for the events that occurred essent…
The announcement means the chairperson of the Legislative Reapportionment Commission will be selected by the state Supreme Court, which curren…
While off-year primaries tend to generate low voter turnout, Pennsylvania voters will have four important ballot questions before them in May …
Vote-by-mail appears to remain popular in Cumberland County for the upcoming 2021 primary.