HARRISBURG — Democrat Joe Biden has been certified as the winner of the presidential election in Pennsylvania, culminating three weeks of vote…
HARRISBURG — President Donald Trump is appealing a federal judge's dismissal of his campaign's effort to block the certification of votes in P…
Republican U.S. Rep. Mike Kelly is leading a suit filed Saturday in Pennsylvania challenging the use of mail-in ballots predominately cast by …
Now, as the legal doors close on Trump's attempts to have courts do what voters would not do on Election Day and deliver him a second term, hi…
HARRISBURG — A federal judge issued a scathing order Saturday dismissing the Trump campaign's futile effort to block the certification of vote…
HARRISBURG — Pennsylvania's unemployment rate fell again in October as payrolls continued to recover from the economic hit of last spring's pa…
HARRISBURG — Motorists who register an electric vehicle in Pennsylvania would have to pay an annual fee, under lame-duck session legislation a…
The main spending bill passed the House, 104-97, with a Senate vote expected later Friday evening.
It would make it more difficult to establish liability when someone is exposed to the coronavirus during a governor-declared disaster emergency.
A spokesperson for House Majority Leader Kerry Benninghoff, R-Centre, would not say whether it had anything to do with Fetterman's flags.
Experts say Trump has almost no chance of reversing the election. But his repetition of baseless claims that the race was rigged is underminin…
All told, the package authorizes nearly $11 billion in new spending, bringing the current year's operating budget to $36.5 billion, about 4% a…
The state Senate is days from the end of its current term, with Republicans holding a 28-21 majority, along with an independent who caucuses w…
The chamber voted 112 to 90 for a resolution that told the Legislative Budget and Finance Committee, or a contractor it will hire, to conduct …
The bills are the latest to pass the Republican-controlled Legislature that sought to limit Wolf's powers during the existing coronavirus disa…
GOP members of the State Government Committee all voted for the measure, despite arguments from Democrats that any "confusion" over voting pro…
This case involves 8,329 absentee and mail-in ballots where the voter signed their ballot's outer envelope, but didn't handwrite their name, t…
Pennsylvania Secretary of State Kathy Boockvar, a Democrat, has asked to have the lawsuit thrown out, calling its allegations in court filings…
Levine called the new efforts "targeted and strategic," but said there are no plans to return to the color-coded shutdowns that were implement…
Closed-door talks were not expected to produce a draft of final budget legislation before Wednesday, with final votes possible on Thursday.


Giesswein Plastic Surgery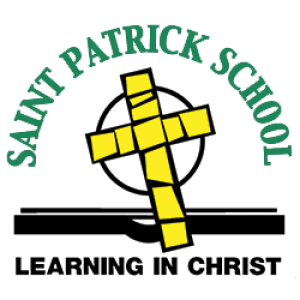 HARRISBURG — President Donald Trump's campaign is withdrawing a central request in its lawsuit seeking to stop the certification of the electi…
PHILADELPHIA — Republicans suffered setbacks to court challenges over the presidential election in three battleground states on Friday while a…
Sen. Kim Ward of Westmoreland County will replace Sen. Jake Corman as majority leader.
HARRISBURG — A Pennsylvania judge on Thursday sided with President Donald Trump's campaign and ordered counties not to count a tiny number of …
A barrage of lawsuits and investigations led by President Donald Trump's campaign and allies has not come close to proving a multi-state failu…
Some of Cumberland County's legislators have waded into the claims of voting improprieties being made by Pennsylvania Republicans, allegations…
Some counties were still slogging through record numbers of time-consuming provisional ballots Tuesday — many of them cast by voters who order…