The guidance mirrors what the PIAA released last week for youth sports.
HARRISBURG — Gov. Tom Wolf on Thursday extended a statewide moratorium on foreclosures and evictions until Aug. 31, saying renters need more b…
A war of words has raged over the past several weeks between Republican legislators and the Democratic Wolf administration over the latter's p…
Both Republican and Democratic lawmakers, including some from Pennsylvania, were recipients of federal aid.
Both predicted another "grand bargain" between Republicans and Democrats on economic relief amid the ongoing pandemic.
Pence and Biden are working the campaign trail in Pennsylvania with fewer than four months until the election, with recent polls showing Biden…
Pence was last in Pennsylvania last month.
Pennsylvania's state House Republican leaders called Wolf's expanded mask order "another unenforceable, unilateral mask order."
Wolf's Department of Health will continue to be a partner in supporting local officials, such as sharing information and best practices, he said.
Wednesday's order extends mask usage to crowded public places where it is impossible to remain six feet away from other people, as well as on …
The Senate passed the bills unanimously after the House passed both unanimously last week.
The federal lawsuit filed in Pittsburgh claims that as voters jumped to make use of the greatly broadened eligibility for mail-in ballots duri…
Much of the nation remaining home for months has largely prevented the two presidential candidates from holding dueling appearances in pivotal…
The report included eight recommendations to better protect the public and regulate the industry in the state.
After a series of sometimes contentious meetings this week and last, a discussion between local activists and the Cumberland County commission…
The House voted to require thorough background checks and to mandate that an applicant's former department must provide information on the off…
More than 10,000 bars, restaurants, hotels, golf course clubhouses and nonprofit social clubs with liquor licenses would be able to install vi…
It was unusual for the House to reshuffle leadership with six months left in the two-year legislative session, but the change was made necessa…
The 12 counties going from yellow to green under Gov. Tom Wolf's color-coded reopening system includes Philadelphia and its heavily populated …
Hardest hit has been the leisure and hospitality sector, shedding about 60% of its payroll from earlier this year as restaurants and bars were…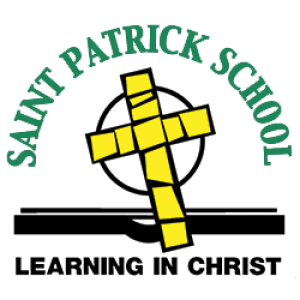 Giesswein Plastic Surgery
The motion failed on a 2-2 vote, with the panel's Democrats opposing the motion and the panel's Republicans backing it.
Counties may not ban people on probation or parole from using prescription cannabis if they are registered in Pennsylvania's medical marijuana…
State employees under the governor's jurisdiction will get a new holiday closure after Gov. Tom Wolf on Thursday officially recognized Juneteenth.
HARRISBURG — Pennsylvania's two major political parties have nominated candidates of color for state auditor general, a historic step that mea…
HARRISBURG — Pennsylvania's highest court on Wednesday granted the Democratic governor's request and took over a lawsuit by legislative Republ…
DARBY, Pa. — Joe Biden called on President Donald Trump to "wake up" to the damage being done by the coronavirus pandemic in remarks Wednesday…
HARRISBURG — A day after leaving his post as speaker of Pennsylvania's House of Representatives, Mike Turzai has become general counsel for th…