The urgent need to hold charter schools and cyber charter schools accountable has increased as enrollment and taxpayer costs have swelled duri…
Republicans have accused Wolf's administration of fueling the outbreak in nursing homes by ordering the facilities to readmit residents who ha…
Party officials are taking Toomey to task for his vote to convict Donald Trump during the former president's second impeachment trial.
His vote to convict Donald Trump has set off a wave of pro-Trump county and local party condemnations of Toomey in Pennsylvania.
HARRISBURG — Pennsylvania lawmakers worried about the delay in census results were told Wednesday it may be May 2022 before the next set of di…
Gov. Tom Wolf earlier this month signed legislation using $145 million in reserves from a worker's compensation fund for grants of up to $50,0…
Gov. Tom Wolf's Department of Education is considering allowing districts to administer the Pennsylvania System of School Assessments and Keys…
In a news conference, Republican lawmakers said Wolf's administration purposely wrote the questions with wording designed to scare voters into…
Fifteen states have legalized marijuana for adult recreational use, according to the National Conference of State Legislatures.
The Public-Private Transportation Partnership Board, created by a 2012 law, in November voted for the very first time to approve toll projects.
Gov. Tom Wolf marked a milestone in the implementation of the state's COVID-19 vaccination plan with the announcement that more than 600 skill…
County Sherriff Ronny Anderson is retiring, with current Chief Deputy Jody Smith having already announced a run to succeed him.
The justices' decision not to hear Pennsylvania disputes involving a Republican challenge to state courts' power over federal elections contin…
A censure vote is a symbolic gesture that may have no real effect on Toomey since he isn't seeking reelection next year.
Toomey said on KDKA-AM radio on Thursday that the party can't look the other way when a president "tries terrible and illegal and unconstituti…
The race could become the nation's most competitive Senate contest next year. Republican Sen. Pat Toomey announced in October that he would no…
At least 12 states already have a requirement for the zero-emission electric vehicles, including neighbors Maryland, New Jersey and New York.
Tolling would be electronic and collected through E-ZPass or license-plate billing, PennDOT said.
Under the plan for the fiscal year beginning July 1, Gov. Tom Wolf is asking for what his administration calls a $4 billion, full-year income …
HARRISBURG — Pennsylvania may need to postpone its primary election next year because of late-arriving data from the U.S. Census Bureau that i…

Giesswein Plastic Surgery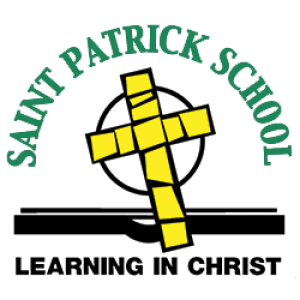 Officials at the statistical agency blamed operational delays during the 2020 census caused by the pandemic.
Pennsylvania Sen. Pat Toomey, one of seven GOP senators who voted to convict Donald Trump at his impeachment trial Saturday, said the former p…
Hospitals, pharmacies and other providers must administer at least 80% of their allotment of first doses of vaccine within a week of getting them.
The Wolf administration replied Thursday that it will not accelerate vaccinations for school staff.
The primary election is May 18 and March 9 is the deadline to file paperwork to get on the ballot.
In addition to legislative members, the task force will also include acting Secretary of Health Alison Beam and Pennsylvania Emergency Managem…
Democratic Gov. Tom Wolf let the Monday deadline pass without filing an appeal of Commonwealth Court's divided decision that the so-called Mar…