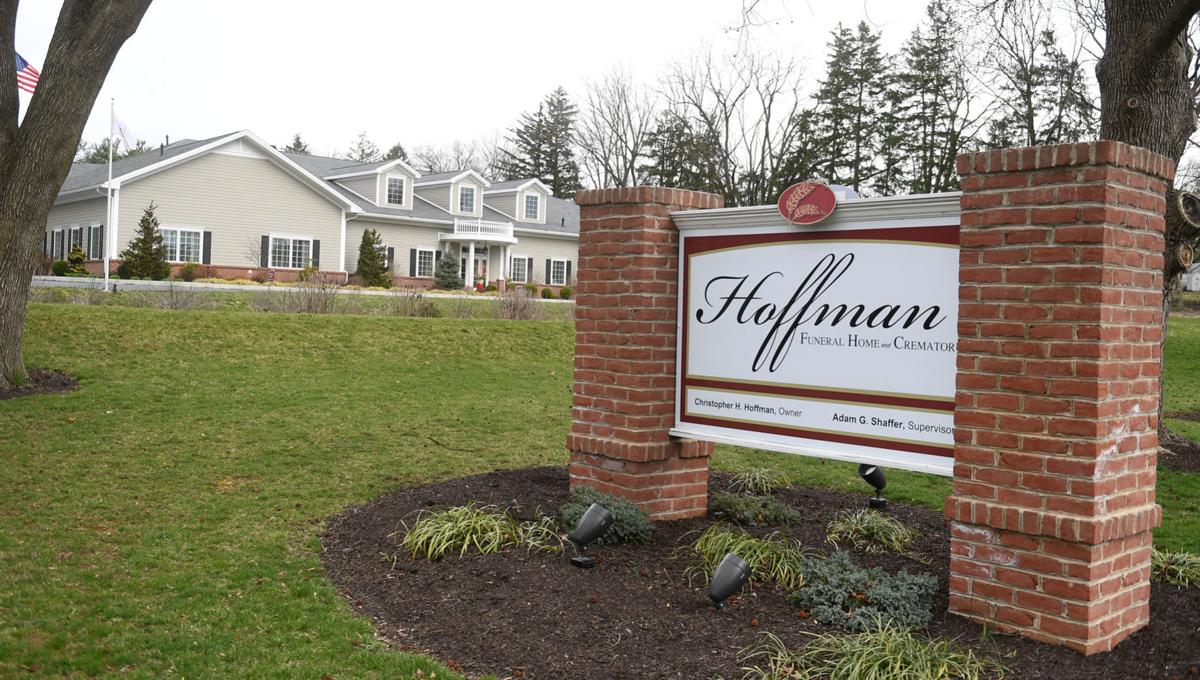 Grief delayed is grief complicated.
That maxim has been guiding Bob Buhrig, owner of Buhrig Funeral Home & Crematory in Mechanicsburg, during the coronavirus pandemic.
"When we are not able to acknowledge the wound that we feel when we lose someone special, we don't heal properly," he said. "Our focus is: Let's not cheat the families of anything right now. Let's be sure that they have a full, meaningful funeral, whatever that means to them."
To do that, local funeral homes have put social distancing and cleaning routines into practice while turning to technology and other creative solutions to make sure they can serve those grieving a loved one.
Making changes
Chris Hoffman, owner of Hoffman Funeral Home and Crematory in Carlisle, comes from a family of funeral directors that got its start when his grandfather lived through the 1918 Spanish flu pandemic.
"Here we are 100 years later and I'm going through it," he said. "That was a changing time for America. Here it is 100 years later, and it's changing time for America, our community, my funeral home. It changes everything."
The first change came with the staff. When mitigation efforts started to shut down other counties, Hoffman divided his staff into two groups. It was a prevention effort that he hoped would keep the whole staff from becoming ill if one person contracted the virus.
The next change came in how they did the business they've been called to do.
It begins when they get a call from a nursing home where a resident has died, for example. Nursing homes have been closed to visitors for some time now, and protocols require funeral home staff to wear gloves and masks when they enter. They also have to answer questions about their health and have their temperature taken, Hoffman said.
Funeral homes follow guidelines set by the Centers for Disease Control and Prevention, World Health Organization and federal, state and local public health officials.
Buhrig also noted that his team is trained in hand hygiene, cough and sneeze etiquette, physical distancing, environmental disinfection and infection control protocols.
"We are well prepared. We are calm. And we are ready to help families heal during these very special times," Buhrig said.
According to the CDC, there is no known risk associated with being in the same room at a funeral or visitation service with the body of someone who died of confirmed or suspected COVID-19, Buhrig noted on his website.
"It is perfectly safe to say a face-to-face goodbye to someone who's been properly embalmed and cared for by a licensed embalmer and funeral director," Buhrig said.
Funeral homes also enacted measures to limit the number of people in the facility at one time. Hoffman said, for example, that families are limited to sending one or two members to the funeral home to make arrangements. During the planning, the director and the family members keep their distance from each other and tables are disinfected several times a day.
"We do everything we can do to make a safe environment for not only the families but the staff and try to help people in the best normal way that we do," Hoffman said.
Virtual gatherings
Both Buhrig and Hoffman adhere to guidance limiting gatherings fewer than 10 people. The restriction prompted both to turn to virtual services.
"With the invention of modern technology and everything that's through it, this is a whole different situation than it would have been even five years ago," Hoffman said.
Hoffman Funeral Home had offered webcasts of funerals in the past, but those were usually available for people who couldn't make it to the funeral in person because of distance or other reasons, not for people "who are next door" but not allowed to come.
"If a public service is wanted, there are two options: waiting until later or doing streaming," Hoffman said.
As of early last week, Hoffman said his funeral home had 20 services pending. When the state reopens, he will start scheduling those services.
"We'll be able to fit them in," he said.
Buhrig creates virtual gatherings using Zoom or other video conferencing technology. The funeral home has added telephone conferencing through the video system to accommodate those who do not have computers or who are not comfortable with them.
Buhrig also offers the option of a drive-thru viewing, but no one has chosen to do it yet.
Funeral homes offer families the opportunity to say goodbye to their loved one, though the number of family members allowed in the view the deceased may be limited.
Buhrig, for example, schedules times for family members to come in and even makes sure to have the cars parked in a checkerboard pattern in the parking lot to ensure further social distancing. When the families are in the building, they don't have to touch anything and the funeral home disinfects the building between each scheduled visit.
Those opting for burial can have a small service for fewer than 10 people, hold the graveside service and then opt for a public service later, Hoffman said.
The look of a graveside service depends on the cemetery, but Buhrig said they are generally still able to hold a procession to the cemetery and have a service that will be handled differently depending on the number of people who come. If there are more than 10 people, the funeral director might have them come to the graveside in groups of 10 or opt to park cars in such a way that everyone can see and hear the committal service as it's broadcast over a sound system.
Buhrig continues to do military honors for veterans even though those honors can't be performed in the traditional way or at the national cemeteries, which have suspended military honors and graveside services. Members of Buhrig's team – who are often fellow veterans – perform the honors in a staging area where people can stay in their cars and still see what is happening.
"It's a really nice way to honor their service and to pay tribute to the family but without causing anybody any uncomfortable feeling," Buhrig said.
These virtual strategies aren't people are used to and they lack the handshakes, hugs and pats on the shoulder that encourage those left behind when someone dies.
But, Buhrig said, it's vital that gatherings, even virtual ones, continue to be held to set those who are grieving on the path to healing.
"Being present to people in grief is the greatest gift you can give," he said. "To acknowledge the loss they feel and to acknowledge the importance of that person's life in theirs, that does not require physical presence."
Concerned about COVID-19?
Sign up now to get the most recent coronavirus headlines and other important local and national news sent to your email inbox daily.