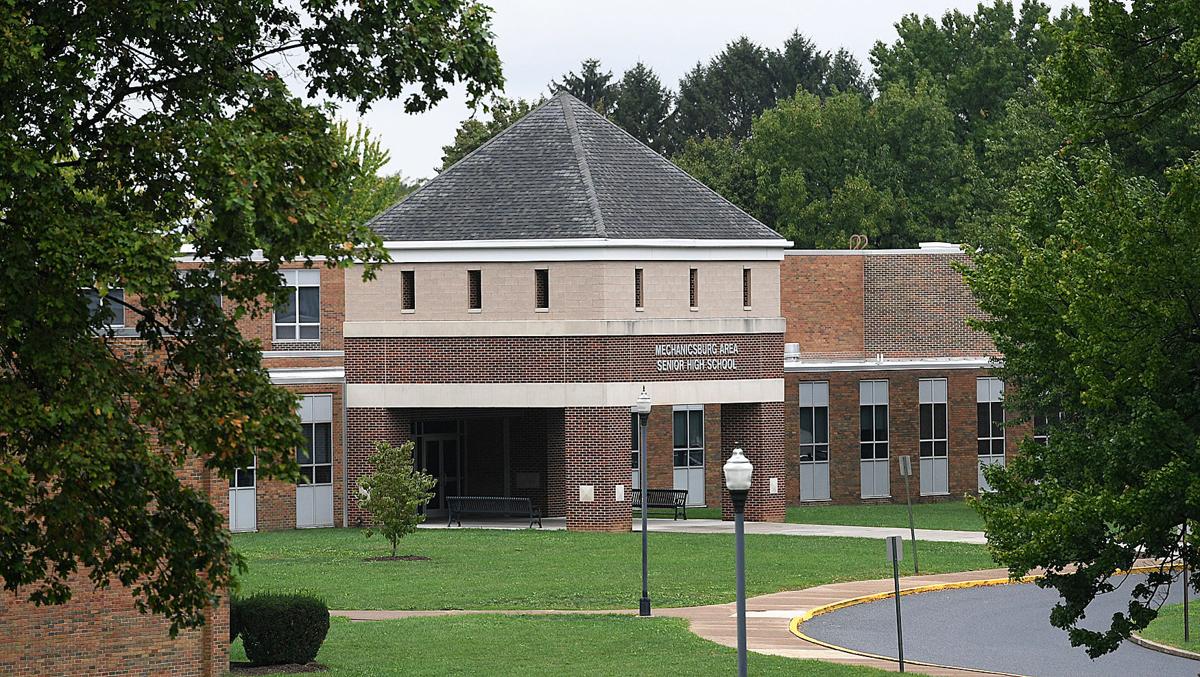 At a virtual meeting Tuesday night, the Mechanicsburg Area School Board tentatively approved the district' proposed final budget for 2021-22 that would initiate a proposed tax increase of 3.6%. The proposed increase matches the district's state-issued Act 1 tax index for the upcoming fiscal year of July 1, 2021 to June 30, 2022.
At present, next year's tentative budget would raise the district's tax levy to 14.6654 mills next year, up from this year's current rate of 14.1558 mills. An owner of a property assessed at the district's current median value of $189,000 would see their tax bill increase by $96 next year to $2,771.
District revenues are projected at $77,512,389 for 2021-22, while next year's proposed expenses are $83,937,825. The resulting deficit of $6.4 million would reduce to a current projected deficit of $2.15 million by increased revenue from next year's proposed tax increase.
As proposed, the 3.6% tax increase would be split into two revenue streams next year. One stream — equaling a 1.5% increase — would be dedicated to paying the district's real estate construction debt. The remaining stream, from a 2.1% increase, would go toward rising district operation costs, district officials said.
Despite the proposed tax increase, the district's 2021-21 budget draft still carries a projected $2.15 million deficit. Although employee teamwork helped to reduce the deficit to its current level, district business administrator Greg Longwell said earlier this month that the district is proposing to utilize unassigned fund balance reserves to fund the projected deficit.
Although the district expects to receive a third round of stimulus funds for 2021-22 estimated at $2.79 million, the extra funds won't fix next year's projected budget deficit, district administrators said previously. Instead, the district plans to use stimulus funds to pay its rising charter education fees.
Change in literature course
In other news, high school English instructor Jeff Luttermoser presented the school board with a proposal on Tuesday to replace the school's current Shakespeare literature course with a "Dramatic Influences" course in 2021-22. The new course selection would cover a broader range of literature beyond Shakespeare, "from Ancient Greece to the 21st century," he told the board.
As proposed, the new course also would expose high school students "to more diverse cultures," in literature while exploring "how stories and plays have affected cultural shifts, political work and global learning," as well as affecting how future stories are told.
The school board is expected to vote next month on initiating the proposed new high school literature course for 2021-22.
Revised goals for health curriculum
Also on Tuesday, Sean Cochran, the district's Health, Safety & Physical Education department coordinator, presented the school board with a proposal that would revise some district instructional goals next year for grades K-12. "It was definitely an undertaking," he stated.
As proposed, revised health curriculum goals would give grades K-5 an increased focus on well-being followed by a wider focus on adolescence and puberty issues for grades 6-8. Next, 11th-graders would focus on "how decisions made today will influence their life after high school," Cochran said.
Revised goals for the district's physical education curriculum would begin at grades K-3 with revised focus on developing gross motor skills, followed by a new focus on low organizational activities for grades 4-6. Grades 7-9 will focus on what fitness "looks like as you go through adolescence" while grades 10-12 would work on "what does this look like for all of us through adulthood," Cochran noted.
Superintendent Mark Leidy appeared impressed with Cochran's revised curriculum maps on Tuesday. "What you've just heard is our reason for existing here (as a school district)," he said.
Text book replacements
Also on Tuesday, several high school instructors presented proposals for replacing aged course textbooks for updated digital modules next year. Textbook replacements are under review for anatomy and physiology, physical science, and AP government and politics. The school board is expected to vote next month on the district's revised curriculum map goals for health goals for grades K-12 next month, as well as the proposed textbook purchases.
Finally, district administrators provided an update on the district's Pre-K Counts preschool program. The number of district students who entered kindergarten in 2020-21 after participating in Pre-K Counts totaled 78, down from 121 in 2019-20 and 115 in 2018-19. Administrators attributed the decline as resulting from the pandemic.
The district will continue Pre-K Counts next year for qualifying area preschoolers while exploring possible enhancements to its curriculum in the near future. The district initiated the program around 15 years ago through community partners and state funding to provide part of a high-quality early education system that serves children ages 3-5 and their family. Tuition is free for eligible families.