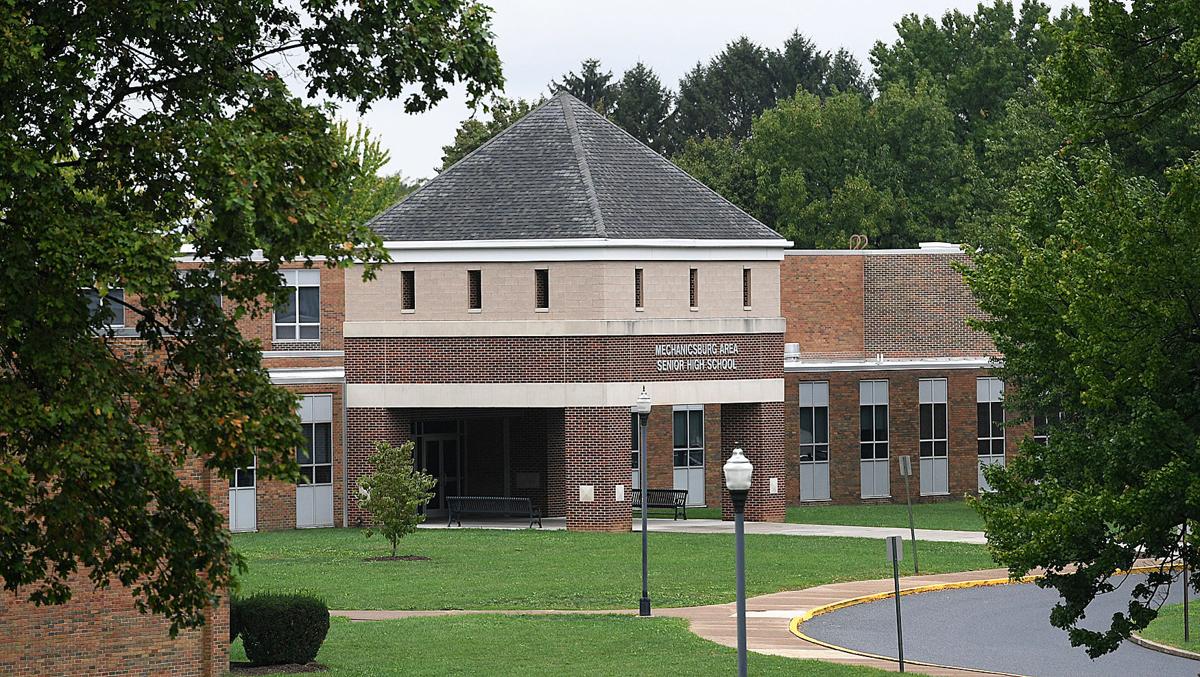 Mechanicsburg Area School District administrators advised parents at a school board meeting Tuesday that the district can't lift Gov. Tom Wolf's standing mask mandates for unvaccinated people because it doesn't have authority to do so.
During a public comment period at Tuesday's virtual meeting, a dozen or so parents spoke out against the district following the state's current state mask mandate, with some "imploring" the board to take action "right now" regarding summer activities and the upcoming school year.
Many said they couldn't wait until the board next meets in August for action because it affects where their children attend school next year.
Superintendent Mark Leidy addressed those concerns online Tuesday via a Zoom platform, saying that it's too early at this point for the district to make decisions based on what circumstances could be in August, but adding, "I believe the direction we're heading in now could lead to (no masks)."
"There are some districts that voted to eliminate masks and they were contacted by the (state) Department of Education that they don't have the authorities to do this," Leidy said.
Cumberland Valley School District voted May 24 to lift the state's mask mandate for unvaccinated students, staff and parents in the district effective June 5. Last week, the state Education Department notified CV's administration that it had no authority to make such a move and that the mask mandate would continue as enforced by the state Department of Education and the state Department of health.
Parent Gretchen Stockbaurer told Mechanicsburg officials Tuesday that she was "worried" that masks will be mandated for her children attending a summer playground camp sponsored by the Mechanicsburg Area Recreation Department, of which the school district is a sponsoring partner. "Children will have to wear masks in 90-degree heat," she said.
Leidy said administrators will look into ways that area summer camps could offer "mask breaks" to attendees while remaining compliant with state regulations.
Wolf recently announced that the state will lift its existing mask mandates either on June 28 or when 70% of the state's adult population is fully immunized, whichever occurs first.
Leidy said Tuesday that as Centers for Disease Control and Prevention mandates "continue to evolve," district policy will automatically follow without board action due to a flexible district health and safety plan that school directors approved last year.
Budget approved
Also on Tuesday, the Mechanicsburg Area School Board authorized final adoption of the district's 2021-22 general fund budget that will increase real estate taxes by 3.6% starting July 1.
The finalized $83,937,825 budget raises the district's current tax levy of 14.1558 mills to 14.6654 mills for next year. As a result, an owner of a property assessed at the district's current median value of $189,000 can expect their 2021-22 tax bill to increase by $96 to $2,771.
Contractor bids
Also, the Mechanicsburg Area School Board approved contracts Tuesday for the district's planned high school expansion project expected to begin later this year. Contracts totaling $17,655,369 were awarded as follows:
General construction: eciConstruction, $12,022,000
HVAC: North Bay Mechanical Ltd., $2,520,000
Plumbing: Jay R. Reynolds Inc, $869,600
Electrical: McCarty & Sons, $2,001,972
Fire alarm/control: JCI/Simplex, $241,797
The district plans to construct front and rear additions to the high school that will increase the building's size by more than 20%. The project is designed to accommodate the high school's growing enrollment and "evolving" educational programs.