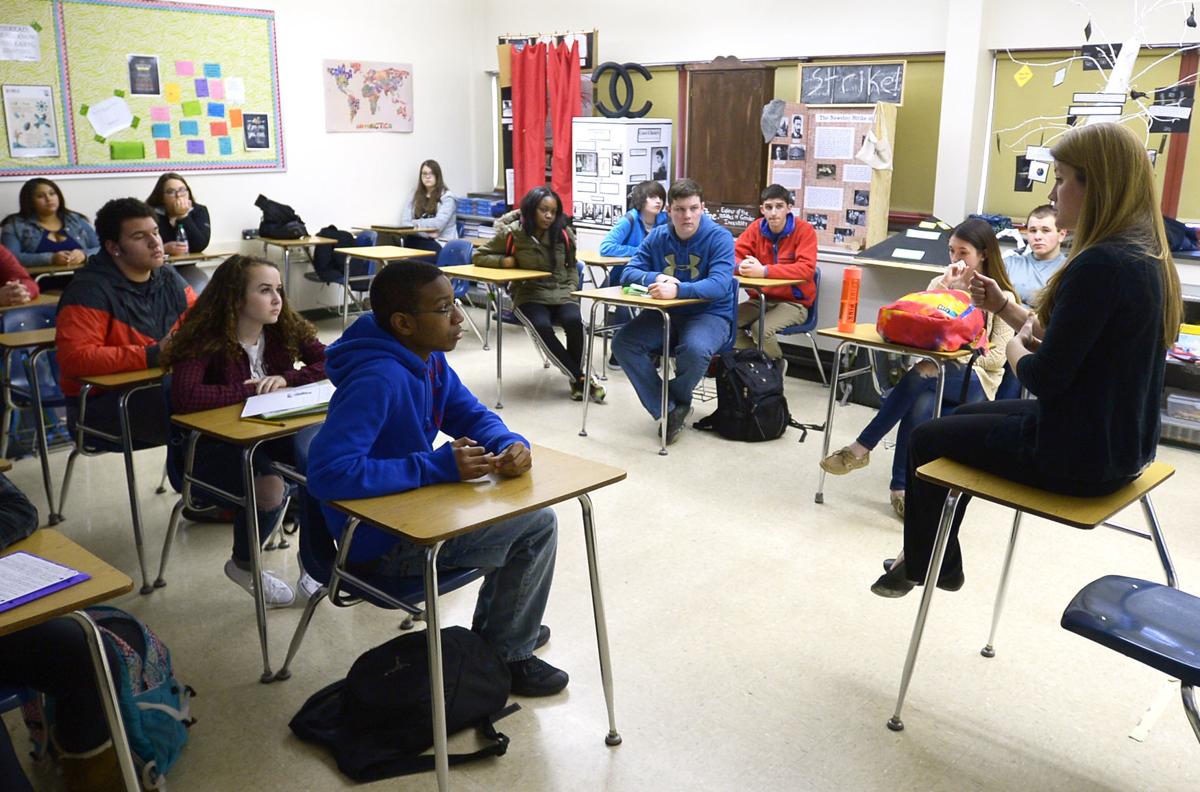 The majority of Carlisle area families who responded to a recent online survey want their child to return this fall to a traditional in-person classroom setting.
Carlisle Area School District surveyed families, students and staff members in late May as a step in the process to formulate a plan to reopen school buildings that were closed this spring due to COVID-19.
In filling out the survey, families had the option of submitting one response for the whole family or a separate response for each child they have enrolled in the district, said Michael Gogoj, director of curriculum and instruction. He did not have a precise figure on the number of families that participated in the survey.
Of the 1,523 responses the district received from families, 48% definitely want their child to return to school, while another 24% were undecided but leaning toward a return to in-person instruction.
Only 4% of the responses favored remote online instruction while another 7% were undecided, but leaning toward remote instruction. Fourteen percent of the families prefer a blended learning approach that combines elements of in-person and online instruction.
The student survey was limited to students enrolled at Carlisle High School or at one of the two middle schools, Lamberton or Wilson, Gogoj said. Of the 656 responses from students, 65% said they would rather learn in a traditional classroom setting, compared to 7% who favored a return to online instruction and 28% who would like to try blended learning.
Most of the 277 staff members who responded say they have some degree of anxiety over returning to school but favor in-person over online instruction. On the first question, 26% of the staffers described themselves as "highly anxious" while another 48% were "mildly anxious." The remaining 26% say they are "completely comfortable" about going back to a school building.
As a follow-up to the survey, Gogoj interviewed individual teachers and groups of teachers. He found that much of their anxiety stems from medical concerns over the spread of COVID-19 and uncertainty over how they can deliver quality instruction next year in the midst of the pandemic.
Planning
District administrators plan to present a health and safety plan to the school board for review at its July 9 committee meeting. Gogoj said administrators are developing a tiered continuum of delivery options that range from total in-person to blended learning to total remote instruction.
One focus has been to improve and update the virtual academy of online courses the district had in place for years prior to the COVID-19 outbreak, Gogoj said. One goal is to encourage families to stay with a Carlisle Area School District education instead of transferring their student to a cyber school.
As for teaching preferences, 26% of responding staff members want a return to in-person instruction while another 31% are undecided but leaning toward in-person instruction. Only 6% of staffers prefer remote online instruction, while another 16% were undecided but learning toward online instruction.
The outbreak this spring forced schools to close across Pennsylvania. To allow for the continuity of education, school districts had to pivot from traditional in-person instruction to remote online instruction. Much of the recent survey was geared toward gathering feedback on that spring program. Below is a breakdown of other survey results:
About 75% of families "agreed" or "strongly agreed" that the amount of learning activities provided during online instruction was appropriate for their child. A similar percentage "agreed" or "strongly agreed" that the activities were meaningful and valuable to their child's education.
About 90% of families "agreed" or "strongly agreed" with the statement that they found it easy to communicate with their child's teacher during remote learning.
83% of families reported having a reliable internet connection, while 15% reported having a reliable connection "sometimes." Two percent did not have a reliable connection.
59% of students felt the online workload was "just about right" while 40% described it as "too much work" and 1% percent as "not enough work."
63% of students "agreed" or "strongly agreed" that the online activities were interesting and engaging.
34% of students said it was "true" or "extremely true" that they enjoyed online learning.
61% of the students said they felt less motivated during remote learning while 11% said they felt more motivated.
Concerned about COVID-19?
Sign up now to get the most recent coronavirus headlines and other important local and national news sent to your email inbox daily.