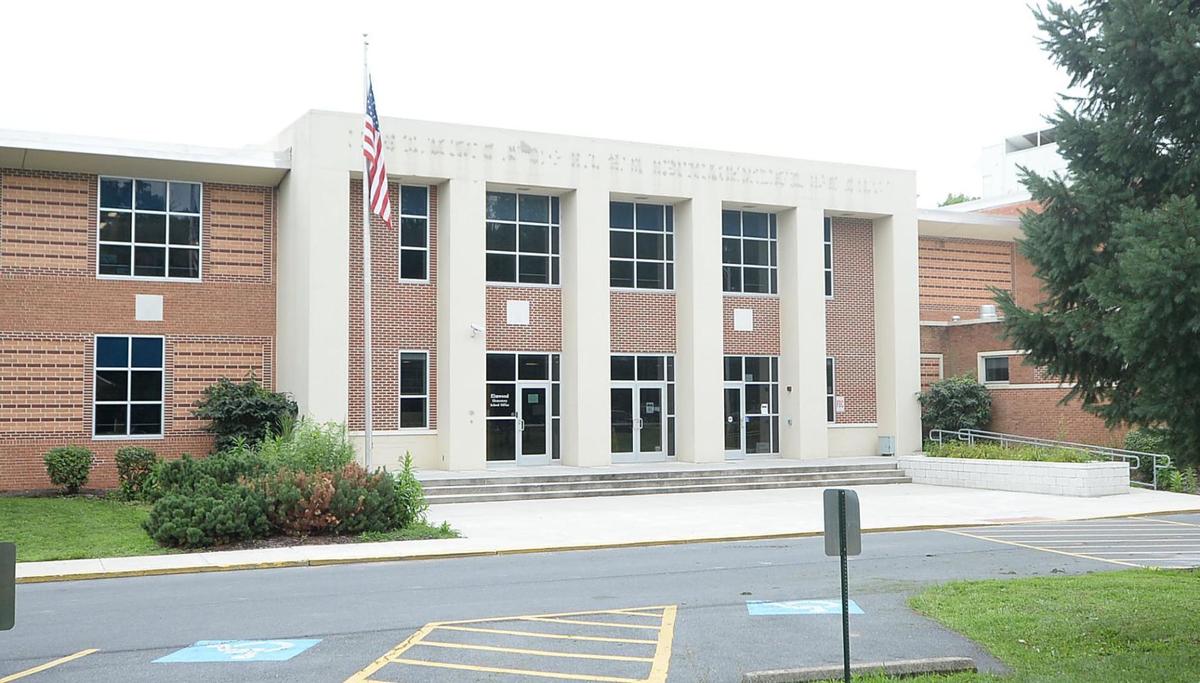 The Mechanicsburg Area School District is planning to increase in-person instruction for Elmwood Academy students in grades 4-5 to four days per week by mid-April, district administrators said this week.
At a virtual school board meeting Tuesday night, Superintendent Mark Leidy said CDC guidelines revised last week that allow students to remain 3 feet rather than 6 feet apart in classrooms is "a game changer" for the district's plans to return more students to classrooms this school year.
"Is this good news for us? Absolutely. Are we out of the woods with all of this? Absolutely not," Leidy said Tuesday. "We still are asking parents to please keep their child at home if they are showing (COVID-19) symptoms."
Starting next month, students in grades 4-5 at Elmwood will attend full-day, face-to-face instruction on Mondays, Tuesdays, Thursdays and Fridays each week through the remainder of the current school year. The move is scheduled to coincide with the final marking period of 2020-21.
Likewise, the district is "looking at bringing back struggling students" at the high school and middle school students around the same timeframe this year. "Most of these students already have been identified. We just have to make arrangements for this year," Leidy noted Tuesday.
Information about the changes was relayed to district parents on Tuesday. Additionally, the district is "just looking into" possibly expanding face-to-face instruction time for all middle school students.
On March 15, in-person classes in the district's four primary-grade buildings were increased from two to four days per week. For social distancing purposes, students in those grades now spend a portion of their school day with another staff member in a different instructional space similar to in art or music classes. Groups rotate in and out of the classroom so that all students receive direct instruction from their teacher.
Elmwood students are expected to follow the same protocol, district officials said this week.
"It's been a really smooth transition from my viewpoint as a parent with a second grader," board vice president Brian Sanker said Tuesday. "Things like this just can't be done with the flip of a switch and we're doing it purposely."
For school lunches, Elwood students in grades 4-5 will be socially distanced throughout the building's newly-constructed cafeteria and the school's former site used for this purpose. The district also presently is navigating transportation details related to the pivot.
"There are some challenges involved with all this, but I believe we can overcome the challenges," Leidy said. "One step at a time. It's a balancing act."
On Nov. 16, the district transitioned to in-class instruction time for all students at the Kindergarten Academy from two days per week to four days per week. Leidy said at that time that transitioning primary grades 1-3 to additional face-to-face instruction across several buildings this year appeared a "harder process" than with district kindergarten students who are all in one building.
The district this year initiated hybrid instruction models at the high school, middle school and elementary levels in an effort to deal with the spread of the coronavirus. The models comprise rotating schedules that alternate between A/B student groups (based on the alphabet) at the high school, middle school and elementary-level buildings. Students are assigned to a letter group based on their surname.