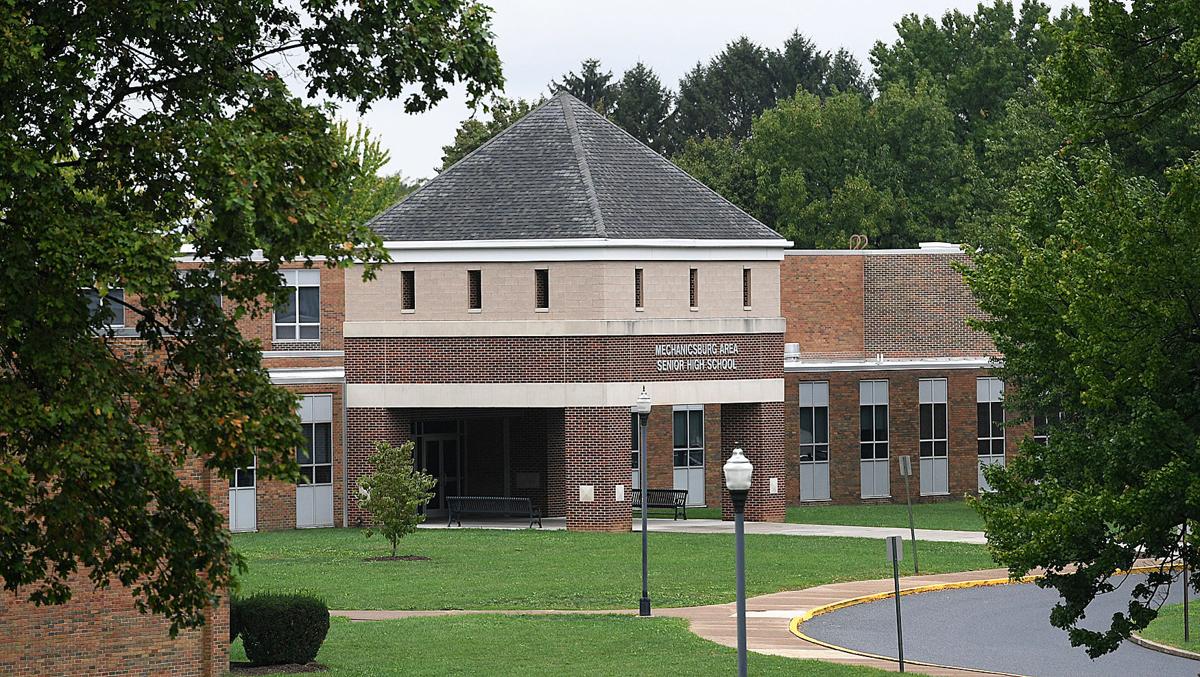 Mechanicsburg Area School District officials have proposed a public hearing in March for a planned building expansion/renovation project at the high school that could break ground later this year.
The school board is expected Feb. 9 to vote on an Act 34 hearing booklet detailing the district's high school plans for a related public hearing tentatively scheduled March 9, district business administrator Greg Longwell told The Sentinel on Wednesday.
Updated plans for high school, now called Project 1, were presented by district officials with a project architect at a virtual district finance/facilities meeting held prior to Tuesday's school board meeting.
The school board reviewed a draft of the proposed Act 34 hearing booklet for the high school. The district is required by the State Department of Education to conduct an Act 34 hearing for this project because of its projected size. Separate building additions planned to the front and rear of the high school are expected to expand the building's size by more than 20% of its current square footage.
"Following an Act 34 hearing, the High School Project 1 will be released to bid (for construction contractors) in April. Based on this timeline, construction would begin sometime over the summer and extend through the following summer," Longwell further stated.
As detailed in the proposed hearing booklet, the project is being planned "in response to growing enrollment and a need for additional capacity. It will also address the need for new space typologies to support evolving educational programs."
The original high school building was constructed in 1968, with building additions and renovations done in 1981 and 2001.
A one-story addition is now planned at the front of the high school near the entrance. The existing administration suite would be demolished and replaced with expanded building administration, school counseling and nurse suite to meet growing enrollment. Existing corridors will be expanded with new toilet facilities and utility space that would support the gymnasium.
Nearby, the existing high school gym would be "fully renovated" with new interior finishes, equipment, bleachers and mechanical/electric systems. Current operable partitions will be replaced with ceiling-mounted fold-up mesh units.
Meanwhile, a two-story rear addition would connect to an existing main corridor near the high school music suite. As planned, the rear addition would include 10 regular classrooms, three flexible lab spaces, two large-group and two small-group instruction spaces, two open collaborative commons, a café, and a new lobby with "secure vestibule."
Proposed additions would add a total of 61,300 square feet to the existing high school and total building size expanded to 291,155 square feet.
At a district finance/facilities meeting held prior to Tuesday's school board meeting, district administrators presented a bond refinancing plan that could help fund the high school project through interest savings. By refinancing three district bonds issued separately in 2013, 2015 and 2019, the district could save up to $100,00 per year in interest costs. Current interest rates reportedly are expected to remain at historic lows until the board takes action in following weeks.
The district set aside around $25 million in borrowing for the proposed expansion and renovation project at the high school. The project's current total costs are listed in the Act 34 booklet at $23,360,628. The bond savings could cover any unforeseen contingency costs that might occur during the project.
At the same time, the district is eyeing the potential of a future building project at the high school that would be done separately from current Act 34 project plans, but not right away.
"We will continue discussions about the possibility for a 'Project 2,' which would really focus on renovations to the existing high school. The timing of such a project will be dependent on project scope, estimated cost and the district's annual budget," Longwell said this week.
Last year, district officials also considered renovations at the middle school around 2022 or so, but that doesn't appear as not a prime consideration by district officials for now.
"The middle school is still a consideration (for building work). However, we have been working to prioritize the needs of each building. Our goal is to develop a timeline that allows us to complete needed upgrades while also considering enrollment needs and the district's annual budget," Longwell concluded.
Photos: Mechanicsburg Area School District distributes loaner computer devices to students in March