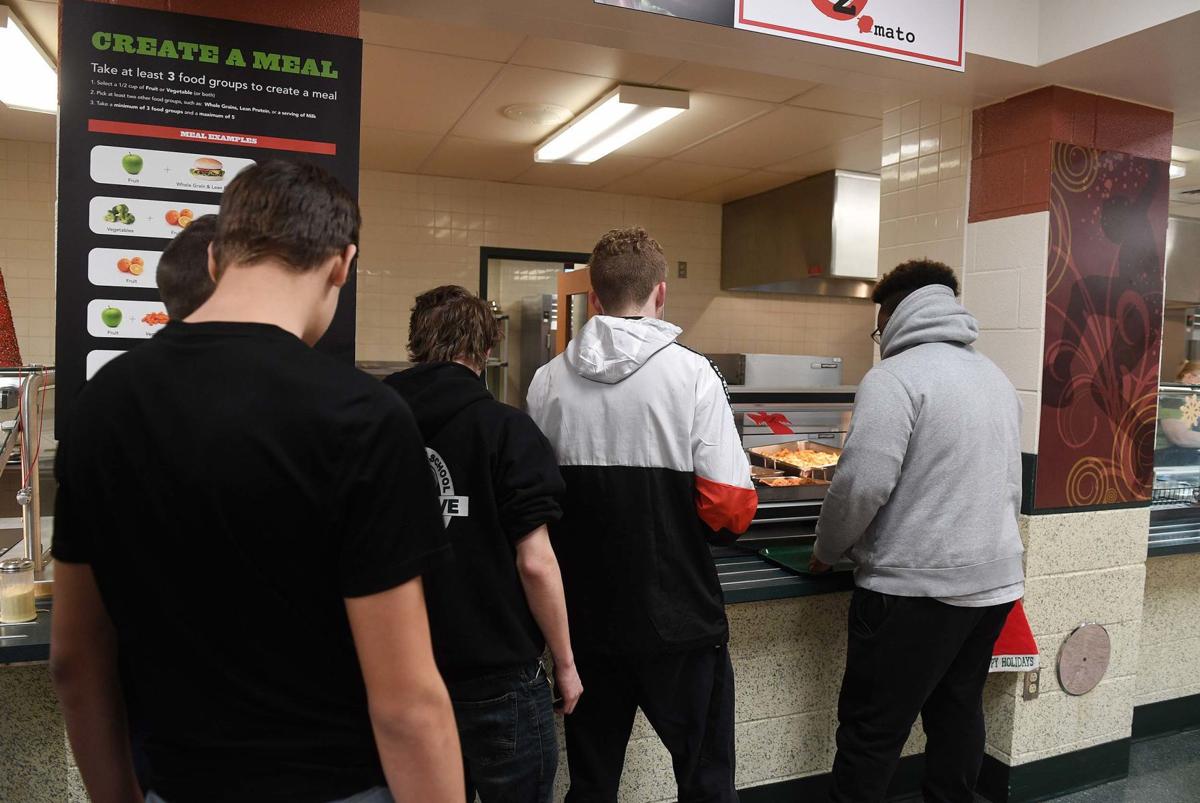 Local school districts have implemented programs for families to pick up meals for children during the mandated coronavirus shutdown.
In all the cases, federal regulations require that the students be present at the pick-up point.
Big Spring School District
In Big Spring School District, families can fill out an online reservation form to pick up student meals during designated days of the week.
The next request cycle will open Monday, March 23, for pick-up that Tuesday. The March 24 meal pick-up will cover Wednesday through Friday, March 25-27.
To register for meals, families may visit www.bigspringsd.org/food. The online form will ask for the family's last name, the number of children and the name and age of each child. Families may also reserve by phone at 717-776-2000.
Filling out the form or registering by phone entitles each child 18 or younger to three days of breakfast and lunch.
Carlisle Area School District
Carlisle Area School District has set up a program where a week's worth of meals will be distributed to families at two locations on Monday, March 23, from 11 a.m. to 1 p.m.
Meals consisting of five breakfasts and five lunches will be distributed at Hamilton Elementary School and Mount Holly Springs Elementary School. The meals will include sandwiches and nonperishable food items.
A link will be sent to families Wednesday afternoon instructing them on how to register online, Superintendent Christina Spielbauer said. Every district student is eligible for the program whether they normally pay for meals or are on free or reduced price meals, she said.
Families have until 5 p.m. Friday, March 20, to sign up. The registration form will ask families for the name of each child along with which location the family prefers to pick-up the food.
Cumberland Valley School District
Starting Wednesday, Cumberland Valley School District implemented a program in which the district will prepare meals for any student up to age 18 during the closure.
The bagged meals will be available at five outdoor drive-thru sites throughout the district. Each meal will include lunch, a drink and a breakfast bar for the next morning.
Meals can be picked up Monday through Friday from 11:30 a.m. to 12:30 p.m. Drive-thru locations are Hampden Elementary School, Monroe Elementary School, Middlesex Elementary School, Sp
orting Hill Elementary School and Cumberland Valley High School.
For more information, contact the school district food service department at 717-506-3318.
Mechanicsburg Area School District
Mechanicsburg Area School District offers free breakfast and lunch to all children 18 and younger on Mondays, Wednesdays and Fridays during the closure.
Families may pick up one breakfast and one lunch per child at the Elmwood Academy, 100 E. Elmwood Ave., Mechancisburg, from 9:30 to 11:30 a.m.
To access the pick-up point, families should enter the school grounds off Shepherdstown Road and proceed to the rear entrance by the gymnasium.
South Middleton School District
South Middleton School District is asking families in need of assistance with meals to contact the district at pandemicinfo@smsd.us. Contact and student information the families provide will be kept confidential.