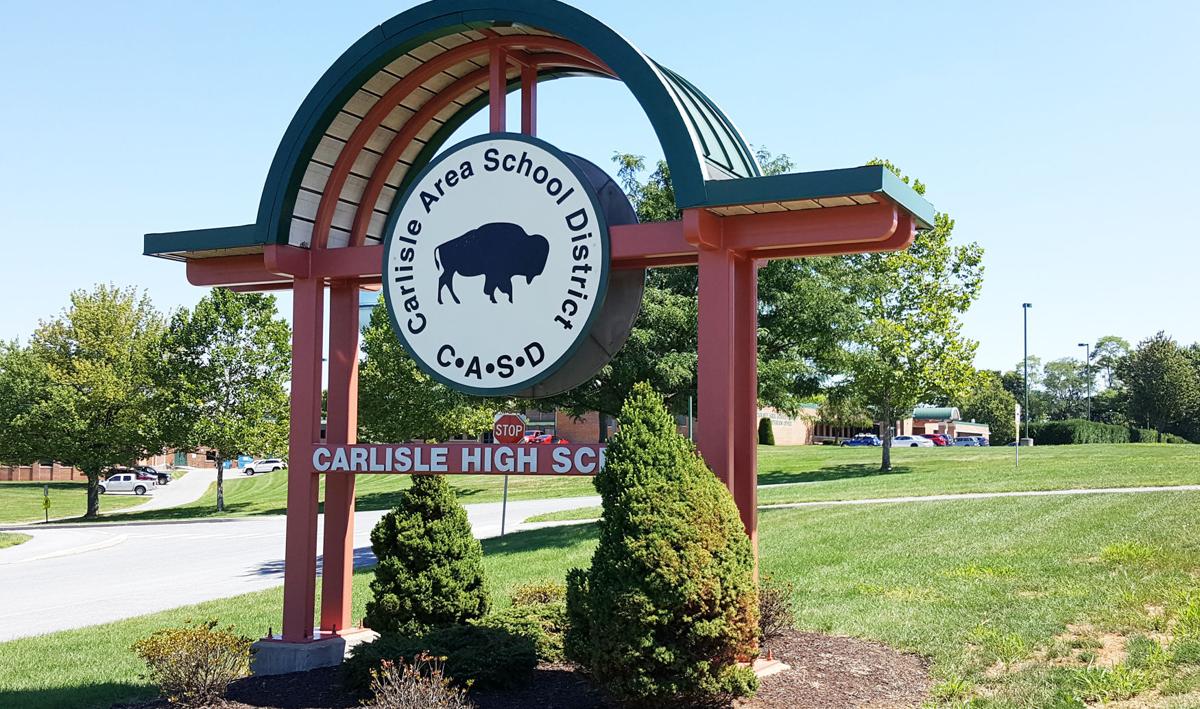 Carlisle Area School District has set March 15 as the target date to double the number of in-person instructional days for its youngest and neediest students.
District administrators seek to implement a plan that would increase from two to four the number of classroom days for students in grades K-2, English language learners and students with special needs, Superintendent Christina Spielbauer said during a school board meeting Thursday.
"A survey will be sent to all elementary school families tomorrow [Friday] asking for confirmation on where they wish to have their child attend for the rest of the school year," Spielbauer said. "This is part of our research and data collection."
The district is in a hybrid model of instruction where students in K-12 attend school for in-person instruction two days a week and receive online lessons at home three days a week.
In recent weeks, administrators have worked with building principals to analyze class sizes and student needs and to find ways to maximize the use of space within each elementary school.
"Principals are having conversations with staff about the potential challenges within classroom spaces with increased [in-person] enrollment," Spielbauer said. "Principals are also looking at the impact on the building schedule. Even bringing a few grade levels back will create scheduling challenges for us to overcome."
Under the hybrid model, students are divided into two groups that alternate their days of in-person instruction. This was done to reduce the number of students in the school building to facilitate social distancing.
"We know, by increasing the number of students in the classroom, we will not be able to maintain the same health and safety protocols of six feet of distance where possible," Spielbauer said. "We are planning for the possibility that the distance separating students may only be three to four feet. It may become necessary to divide some of our larger classrooms. This will have a significant impact on staffing. It may be necessary to use professional support staff differently than our current model."
Nationwide, there has been a push for more students to return to in-person instruction so long as there are appropriate safeguards. In recent weeks, Carlisle district administrators and school board members have been pressured from residents representing both sides of the public debate.
Carlisle started its school year in the Tier Two hybrid model but switched to a Tier One all-remote model in December in response to a surge in COVID-19 cases in the district and Cumberland County. The district returned to the hybrid model on Jan. 19. Tier Three, fully in-person instruction, has always been a long-term goal dependent on the infection pattern of the pandemic.
During the Jan. 21 board meeting, a group of students, alumni and parents cited health and safety concerns in their call to the district to switch back to Tier One. Four weeks later, other residents spoke out during the public comment period of the school board meeting last Thursday. Both meetings were held virtually on Zoom due to the pandemic.
The latest meeting saw parents call in to vent frustrations about the operation of the current Tier Two hybrid model and the burden it placed on families already struggling with other issues associated with the COVID-19 pandemic.
Many callers wanted the district to transition a larger group of students to fully in-person. They were also critical of the administration for not taking steps sooner, comparing Carlisle to districts like South Middleton and Cumberland Valley that have been offering elementary students instruction five days a week since the start of the school year.
In remarks made before the comment period, Spielbauer said that Carlisle has been conservative in its approach to returning students to in-person instruction. Every school district has its own set of unique variables and challenges, she said.
For example, many of the district's elementary schools are older buildings with smaller classrooms than the newer schools, Spielbauer said.
The news of the March 15 target date comes a week after the federal Centers for Disease Control and Prevention issued new guidelines for schools to reopen to full in-person instruction.
In making decisions, Carlisle adheres to guidance handed down to school districts from the Pennsylvania departments of health and education, Spielbauer said. As of Thursday night, the district has not received any updated guidance from those state agencies as to the latest CDC guidelines, she said.
"We are following closely the vaccination roll-out as dictated by the state Department of Health," Spielbauer said. "Right now, our state is in Phase 1A. While some of our educators have received a vaccination in 1A, most have not."
Education workers are a priority group in Phase 1B. As of Thursday evening, Carlisle school district did not have a date on when Pennsylvania could transition to that phase.