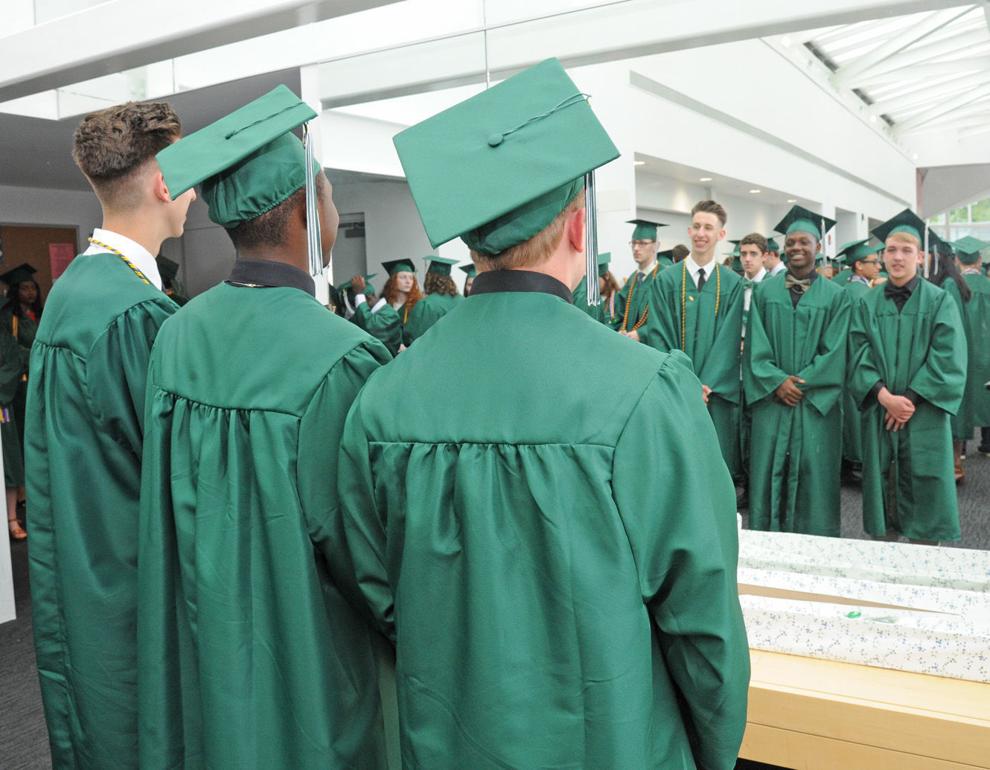 Sentinel area school districts are taking into account COVID-19 safety protocols as they finalize plans for in-person graduation ceremonies for the Class of 2021.
Every district surveyed has scheduled an outdoor ceremony in its football stadium to allow for better ventilation and more room for social distancing. Everyone in attendance will be required to wear a face mask.
Instead of being grouped together, seniors will be spread out as they march into the stadium and take a seat on the football field for the ceremony.
Attendance by family members and guests will depend on the stadium capacity limits in effect at that time. Districts are asking those invited to socially distance and cluster together in family groups in the bleachers.
The common thread among the districts is to keep each ceremony consistent with tradition. The goal is for every senior to have that moment of walking across the stage to receive a diploma. The difference may be the absence of handshakes, hugs and other contact between the graduates and those distributing the diplomas.
"Our hope is to have it as normal as possible," said Joel Hain, principal of Boiling Springs High School. "We really felt bad about the Class of 2020."
The mid-March 2020 outbreak of COVID-19 acorrs the nation not only disrupted the final marking period, but also all the typical spring events that go with the senior year of high school.
The pandemic forced districts to delay graduation until later in the summer and then divide the Class of 2020 into separate groups to account for limits on stadium capacity.
Since then, conditions have improved to the point where an in-person graduation for the entire Class of 2021 is a very real possibility for early-to-mid June.
"There was definitely concern about doing it," said Michael Black, principal of Carlisle High School. "We were in a much different place two months ago than we are now.
"We always had the hope that we can send this group off the right way," he added. "We will run it as a normal graduation but with COVID measures in place. We're not taking pieces out of it."
Early on, the districts surveyed made the choice to abandon traditional indoor graduation venues in favor of holding the ceremony outside. Several have built multiple rain dates into their planning.
All the decisions that are being made put the health and safety of students and the community at the forefront, said Tracy Panzer, spokeswoman for the Cumberland Valley School District.
Back in March, the South Middleton School District sent out a survey to the parents of graduating seniors asking if they would prefer multiple ceremonies involving smaller groups of students, which would allow for more tickets for relatives and guests to attend graduation.
"We heard a resounding 'No,'" Hain said. "It was more important that we have the kids together as a class. If that limits the number of tickets, so be it."