Cumberland Valley School District officials are mulling an option to possibly delay the start of the 2020-21 school year by up to two weeks fo…
Boiling Springs AD Karl Heimbach said at last week's school board meeting there was no update yet from the PIAA about fall sports. The Mid-Pen…
The following students graduated from Misericordia University: Kyle Campbell of Enola, Samantha Coleman of Mechanicsburg, Jordyn Donnelly of N…
The following students were named to the president's list of Bob Jones University: Andrew Black of Mechanicsburg, Jordan Crews of Mechanicsbur…
The Pennsylvania National History Day contest took place virtually last week, with winners announced via Zoom on Saturday.
All 204 seniors are invited to drive through town, one to a vehicle, in their caps and gowns while spectators along the parade route celebrate…
South Middleton School District stands to save almost $293,000 in interest payments through the refinancing of Series 2015 bonds. 
Big Spring School District administrators are preparing three possible scenarios to provide an education to students depending on what pandemi…
The proposed 2.6% increase meets the state's index set for the district for the year that runs from July 1, 2020, to June 30, 2021.
The South Middleton School Board votes 6-2 to advertise a proposed budget for 2020-21 that includes a 2.6% increase in school taxes. 
Carlisle school district receives almost $764,000 in federal stimulus money. 
The board voted unanimously to advertise a proposed $86.9 million budget for 2020-21 that raises the tax rate from the 14.9057 mills to 15.3528 mills.
In recognition of economic hardships, Carlisle school board extends the discount period on the next cycle of real estate tax bills. Carlisle A…
Food services budget for 2020-21 includes a 10-cent price increase across the board for all school lunches.
Carlisle Area School Board will convene a virtual meeting at 7 p.m. Thursday to consider a proposed school district budget for 2020-21.
School board, task force discuss possible need for more custodians for cleaning when schools do reopen.Standard operating procedures are in th…
Education Secretary Pedro Rivera, testifying in a Senate committee hearing, acknowledged that schools will need additional aid to respond to v…
The following students graduated from Kutztown University: Kelsey Barker of Camp Hill, Emma Brackett of Camp Hill, Taylor Brown of Dillsburg, …
Here is the honor roll from South Middleton School District for the third marking period:
With budget deficit concerns, school board officials say the Good Hope Middle School expansion project could be put on hold, and it may not in…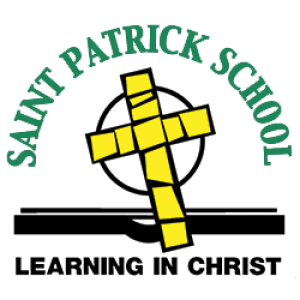 Giesswein Plastic Surgery
"It's a great opportunity," Technology Teacher Tony Casella said. "Drones are very pertinent to the world we have now. It's not something that…
Schools can use the money to pay for meals for students, technology, cleaning supplies, summer and after-school programs and for other expense…
They wanted the campus experience, but their colleges sent them home to learn online during the coronavirus pandemic. Now, students at more th…
Boiling Springs High School had scheduled its prom for May 1 before the coronavirus pandemic led the state to close all schools for the remain…
Cumberland Valley High School had scheduled its prom for May 1 before the coronavirus pandemic led the state to close all schools for the rema…
Updated figures presented on Tuesday night during a virtual district Finance/Facilities Committee meeting projected high school enrollment at …
HARRISBURG — Pennsylvania's 500 school districts are facing a projected loss of up to 5% in the revenue from local taxes as coronavirus pandem…