Superintendent Christina Spielbauer said the student is in the "A" student group which meets on Mondays and Tuesdays for in-person learning an…
The district said it is following recommended guidance with disinfecting the building and following protocols laid out in the district's Safet…
A Big Spring Middle School student who was sent home Monday has tested positive for COVID-19, the school district announced Tuesday.
For the Cumberland Valley School District, change appeared to be an ongoing process this week for a district that already has initiated many o…
On Monday, U.S. News released its 2021 Best Colleges rankings, which includes area colleges and universities.
As millions of American children start the school year online, the Trump administration is hoping to convert their parents' frustration and an…
In the last two months, Pennsylvania officials have implemented limitations on bars and restaurants that are almost solely due to concern over…
Months after the conclusion of the 2019-2020 academic year, Central Penn College on Saturday was able to hold a virtual commencement featuring…
The Mechanicsburg Area School District is moving ahead with planning for a proposed building expansion at the high school next year that possi…
The Cumberland Valley School Board ratified an agreement last week with the district's education association that addresses health, safety and…
South Middleton School Board has hired a consultant to help teachers and administrators develop a plan to improve diversity, equity and inclus…
Students, staff and faculty adjust to a new normal as Wilson Middle School hosts its opening day of in-person classes. 
South Middleton School District reopened its buildings to students Tuesday following a summer of preparation after the spring COVID-19 shutdown.
Of Harrisburg Academy's approximately 280 students, about 15% chose the online option, and those were primarily students in the upper grades.
Typically, the Teen of the Year is announced at an event in May that brings together each of the high school seniors featured in weekly profil…
Sentinel Teen of the Year Maxwell Hahn talks about an unusual senior year, college plans and what the pandemic taught the class of 2020.
The Wildcat Remote Care Program of the Mechanicsburg Area School District will provide services to elementary school students on their remote …
Local school districts develop a broad range of content delivery options in response to the uncertainty of the COVID-19 pandemic. 

Giesswein Plastic Surgery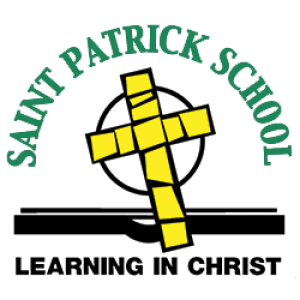 Gitau said some colleges and universities have closed and switched to remote learning because of COVID-19 outbreaks linked to large student ga…
South Middleton School District developed the Bubbler Connection Camp as a way to help special needs and at-risk students transition back to i…
Bloomsburg, one of 14 state-owned schools, saw 90 new cases of the virus on campus. It has more than 8,500 students, with about 2,200 living o…
Nearly 700 district students have already signed up this year for CAOLA cyber instruction offered through the school district and the Capital …
Check out this look at public, private and higher education in Cumberland County.
School district also dealing with large enrollment issues for CV Virtual Academy.
The four-year pact between South Middleton School District and the South Middleton Education Association calls for an average annual salary in…