School is going to look a lot different this year, no matter what happens in the next few weeks. At Saint Patrick School in South Middleton To…
As they struggle to salvage some semblance of a campus experience this fall, U.S. colleges are requiring promises from students to help contai…
The following student was named to the dean's list at Bates College: Brady Chilson of CarlisleThe following student was named to the president…
WellSpan will operate out of the university's Etter Health Center and provide primary health care as well as wellness programming for nutritio…
The suit was filed by Rose McAvoy, who led a Title IX protest at the college in February when hundreds of students occupied the Holland Union …
HARRISBURG — School districts nationwide puzzling over how to safely educate children during a pandemic have a more immediate challenge — gett…
Big Spring School District is offering families the options to sign up for the option to receive livestream lessons direct from the classroom. 
Xenia Makosky, a 2020 Carlisle High School graduate, was awarded a scholarship through the U.S. Department of State to attend virtual classes …
In a letter to families, Superintendent Christina Spielbauer spells out a litany of challenges that may force the delay of the school year to …
PHILADELPHIA — The Philadelphia school district has approved plans to offer online-only instruction for students at least through the first ma…
Many school boards plan to vote on their reopening plans in the next week or two, and public meetings held to discuss the details have shown t…
Local school districts develop a broad range of content delivery options in response to the uncertainty of the COVID-19 pandemic. 
HARRISBURG — The many Pennsylvania school districts that have not settled on how and when they will restart instruction this fall will be maki…
Here is a list of the latest college and university graduates from Cumberland and Perry counties.
Here are area college students who were named to the dean's or president's lists.
Harrisburg Academy on Monday announced it plans to reopen classroom instruction five days a week for all students from pre-K to grade 12 on Aug. 25.
Big Spring School District suspends the activities of its volleyball team after it was confirmed that a student athlete has tested positive fo…
The new K-12 cyber school run by the district will be staffed by district instructors.
The guidelines for schools released Thursday stress physical distance between students, including in the classroom, the cafeteria, on buses an…
In recent cases, school districts and athletic departments took swift action to help quarantine those who may have been exposed, a process hel…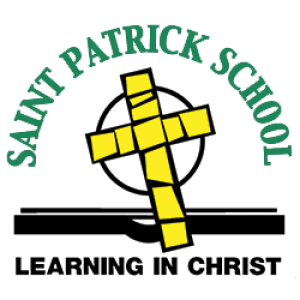 Giesswein Plastic Surgery
About three-quarters of surveyed union faculty members at Pennsylvania's state-owned universities do not believe they can safely teach face-to…
In the new remote plan, classes will begin Aug. 17 and faculty have already been preparing and designing their courses with the idea that remo…
The plan has three levels of education that will be enacted in the fall based on guidance from the state and local conditions.
West Chester University also said it will continue remote instruction in the fall.
The Council of Chief State School Officers says safely reopening public schools could cost between $158 billion and $245 billion, while the Am…
For generations, school has been an opportunity for American children to learn and make friends. For many parents today, though, it's somethin…
During a presentation to the school board on Monday, superintendent David Christopher said the district is implementing a number of "additiona…