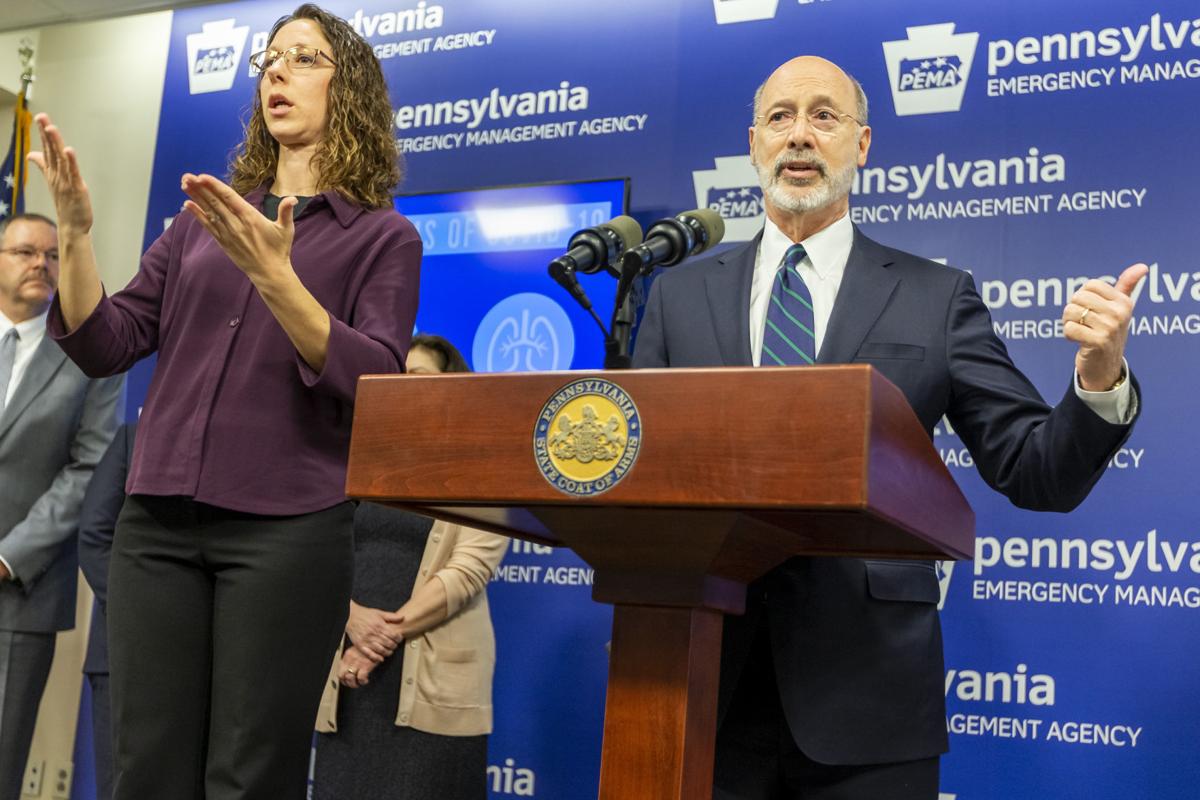 Pennsylvania saw its deadliest day in the coronavirus pandemic as 80 additional residents died from COVID-19, according to the Department of Health's Saturday update.
That brings the number of deaths in the state to 836.
The department also announced an additional 1,628 positive cases of COVID-19 to bring the total number of cases to 31,069.
Cumberland County saw an additional 12 cases over Friday's numbers bringing its total number of cases to 176. The number of deaths remains the same at 4 p.m.
Gov. Tom Wolf also announced Saturday that a testing COVID-19 testing site would open next week at Mohegan Sun Arena at Casey Plaza in Wilkes-Barre, Luzerne County.
The site opens from noon to 4 p.m. Monday for 100 first responders and health care workers from Northeastern Pennsylvania who are having COVID-19 symptoms.
"We are taking every precaution to safely provide this critical public health service and prevent the spread of COVID-19. People are required to stay in their cars to get tested and drive directly back onto the highway to return home," said Secretary of Health Dr. Rachel Levine.
The drive-thru testing site will be held in the parking lot of the Mohegan Sun Pocono Arena and pre-registration is required. Beginning Tuesday, April 21, the site will be open from 10 a.m. - 4 p.m. daily to test up to 200 residents over 65, first responders and health care workers each day. Registration is required one day in advance and can be found on the Department of Health's website, health.pa.gov. No onsite registration is available.
Patients do not need a doctor's prescription to be tested. Dr. Levine has signed a standing order for anyone who registers to be tested at the site.
"After testing, you are required to return home and self-isolate," Dr. Levine said. "If your symptoms worsen while you are waiting for your test results, talk to your doctor and if you experience a medical emergency please seek immediate care."
The Department of Health State Laboratory will process the tests and provide residents with results in two to three business days. Patients will receive an email to log onto the registration site to access their test results.