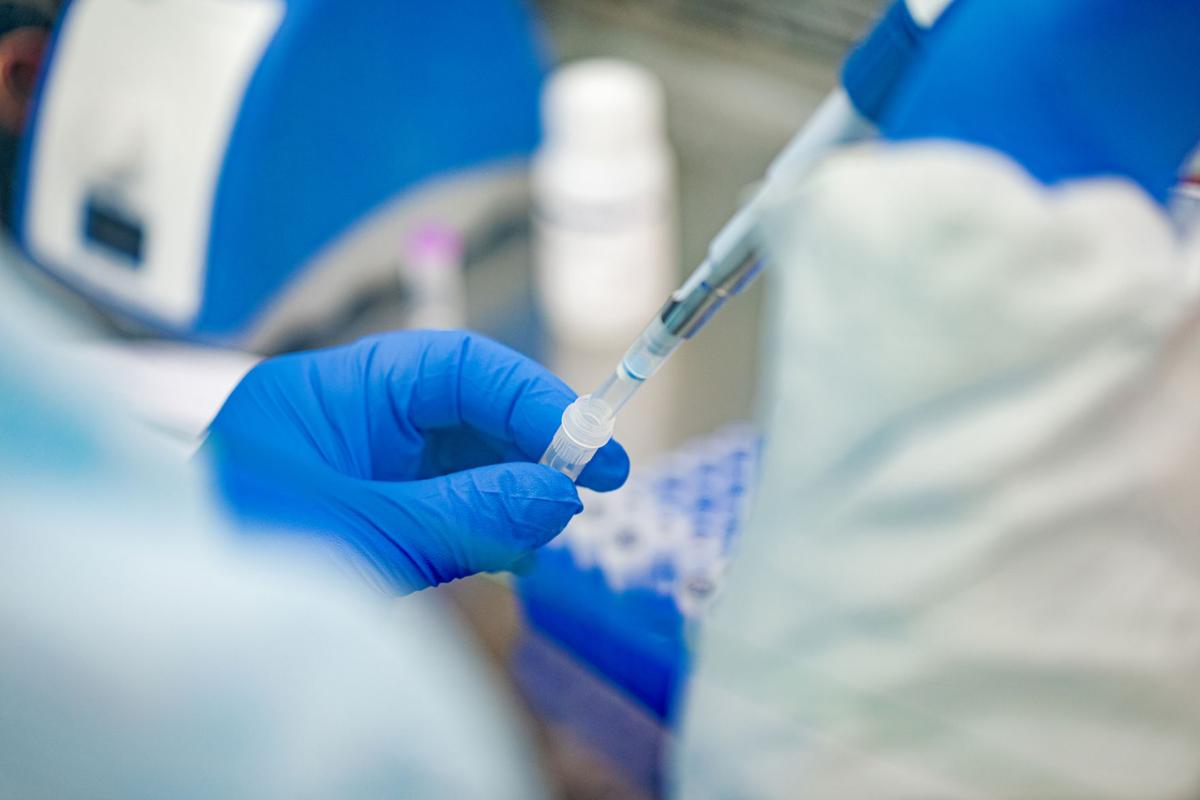 Though Cumberland County's number of coronavirus-affected long-term care facilities had remained at three, two more facilities have been added to that list in the last four days.
Previously when only three reported COVID-19 cases, the number of nursing home positives and deaths were already a worry. With one of those likely being Claremont Nursing and Rehabilitation Center, which only had two staff members with the virus, the other two facilities - Shippensburg Health Care Center and the Gardens at West Shore - were accounting for almost half of the county's cases.
Now with two more facilities reporting cases, the number of cases is likely to climb higher as the county once again reports an increase in cases and deaths Sunday.
The state Department of Health on Sunday said Cumberland County has eight new cases and one new death, bringing its total number to 373 COVID-19 cases and 18 deaths.
The department also reported an increase in nursing home cases with four more residents and two more staff members being infected with the coronavirus at now five facilities.
The Sentinel does not yet have reports on who or where the other two nursing facilities are. So far, no other ZIP codes in Cumberland County except for Shippensburg and Camp Hill area are reporting large numbers of cases and large percentages of positives.
Cumberland County isn't the only county in the region dealing with a dangerous number of cases in nursing facilities.
Though Dauphin County's COVID-19 count had started slow compared to other counties, it now has the second highest total in the southcentral region and the highest number of deaths, with 634 cases and 28 deaths, and increase Sunday in 17 cases and three deaths.
Though Dauphin County has fewer nursing homes affected than Lebanon County - three compared to five - it has almost double the number of cases, with 105 infected residents, 25 infected staff members and 21 deaths - the bulk of the deaths that have occurred in the county. Lebanon County has five affected facilities but only 50 residents who have the virus, six staff members and five deaths.
Overall across the state, Sunday's new additions were lower than average. The department only reported an increase of 962 cases across the state, as well as 26 new deaths, bringing the statewide totals to 49,267 positive and probable cases and 2,444 confirmed deaths.
County numbers in the southcentral region (through May 3):
Adams County (pop. 103,009): 4 new cases; 145 total cases; 1,633 negatives; 4 deaths
Bedford County (pop. 47,888): 0 new cases; 24 total cases; 225 negatives; 1 death
Blair County (pop. 121,829): 0 new cases; 23 total cases; 1,079 negatives; 0 deaths
Cumberland County (pop. 253,370): 8 new cases; 373 total cases; 1,670 negatives; 18 deaths
Dauphin County (pop. 278,299): 17 new cases; 634 total cases; 3,881 negatives; 25 deaths
Franklin County (pop. 155,027): 26 new cases; 351 total cases; 3,120 negatives; 8 deaths
Fulton County (pop. 14,530): 0 new cases; 6 total cases; 92 negatives; 0 deaths
Huntingdon County (pop. 45,144): 8 new cases; 56 total cases; 320 negatives; 0 deaths
Juniata County (pop. 24,763): 2 new cases; 86 total cases; 167 negatives; 1 death
Lebanon County (pop. 141,793): 15 new cases; 735 total cases; 2,790 negatives; 10 deaths
Mifflin County (pop. 46,138): 1 new case; 39 total cases; 734 negatives; 0 deaths
Perry County (pop. 46,272): 1 new case; 34 total cases; 247 negatives; 1 death
York County (pop. 449,058): 15 new cases; 679 total cases; 7,459 negatives and 11 deaths
Case counts by region to date (through May 3):
Northcentral — 12 new positives; 752 total positives; 8,696 negatives; 12 inconclusive
Northeast — 138 new positives; 10,270 total positives; 28,808 negatives; 97 inconclusive
Northwest — 5 new positives; 285 total positives; 6,569 negatives; 11 inconclusive
Southcentral — 100 new positives; 3,109 positives; 23,417 negatives; 43 inconclusive
Southeast — 664 new positives; 31,463 total positives; 89,621 negatives; 585 inconclusive
Southwest — 18 new positives; 2,673 total positives; 34,263 negatives; 25 inconclusive
Long-term care facilities in the Midstate (through May 3):
Cumberland County: 5 facilities, 173 residents, 44 staff, 16 deaths
Adams County: 1 facility, 19 residents, 4 staff, 4 deaths
Dauphin County: 3 facilities, 105 residents, 25 staff, 21 deaths
Lancaster County: 27 facilities, 428 residents, 108 staff, 89 deaths
Lebanon County: 5 facilities, 50 residents, 6 staff, 5 deaths
York County: 4 facilities, 8 residents, 2 staff, 1 death
ZIP code-level counts (through May 3):
17013: 32 positives, 205 negatives
17015: 15 positives, 103 negatives
17050: 43 positives, 204 negatives
17055: 37 positives, 225 negatives
17011: 95 positives, 214 negatives
17007: Less than 4 positives, 19 negatives
17065: Less than 4 positives, 19 negatives
17324: Less than 4 positives, 42 negatives
17241: 10 positives, 93 negatives
17257: 103 positives, 145 negatives
17240: Less than 4 positives, 11 negatives
17025: 13 positives, 126 negatives
17070: 20 positives, 142 negatives
17043: 5 positives, 60 negatives
17019: 13 positives, 101 negatives