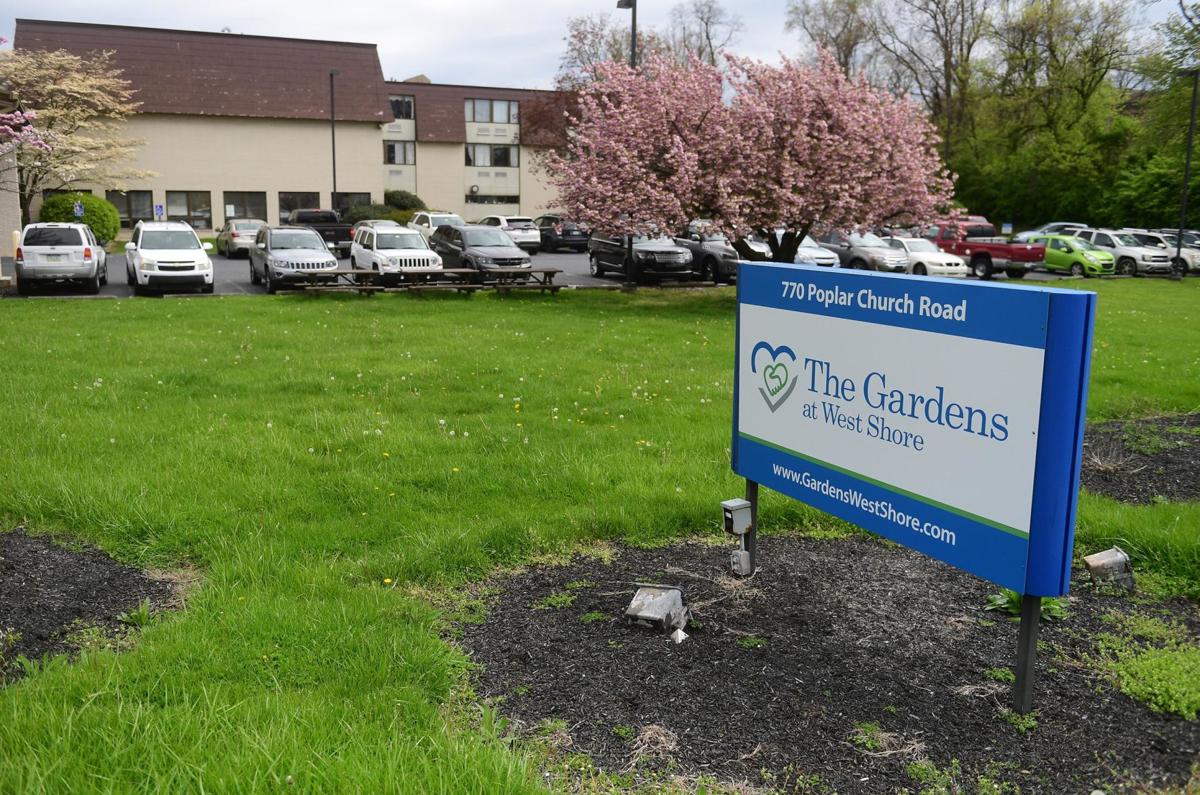 About half of all confirmed COVID-19 deaths at long-term care facilities in Cumberland County occurred at the Shippensburg Health Care Center, according to new facility data from the state Department of Health.
The department released specifics on each affected facility Tuesday afternoon after a number of calls from legislators and residents for more details on nursing homes.
"Long-term care facility residents are among the most vulnerable Pennsylvanians, and we want their families to have the latest information on what is going on in the facilities in which their loved ones reside," Health Secretary Dr. Rachel Levine said.
In Cumberland County, there are nine facilities that have reported at least one case of COVID-19. Shippensburg Health Care Center reported the most cases, with 88 residents testing positive for the disease, 18 employees positive for the coronavirus and 23 deaths caused by the disease.
The other deaths due to COVID-19 occurred at the Gardens at West Shore, the Gardens at Camp Hill and Sarah A. Todd Memorial Home. According to the department's data, there were 10 deaths at the Gardens at West Shore, seven deaths at the Gardens at Camp Hill and fewer than five deaths at Sarah Todd home.
The department redacts data of less than five cases from the report.
Those four facilities also made up the majority of the positive cases in long-term-care facilities in the county. In addition to Shippensburg Health Care Center's cases, the Gardens at West Shore had 74 residents and 21 employees test positive, the Gardens at Camp Hill had 51 residents and 15 employees test positive, and Sarah Todd home had 40 residents and fewer than five employees test positive for COVID-19.
Fewer than five positives were also found among employees at Claremont Nursing & Rehabilitation Center, among employees at Forest Park Healthcare & Rehabilitation Center, and among residents at Vibra Rehabilitation Center, Country Meadows of West Shore and Thornwald Home.
Cumberland County's facilities reported the highest number of deaths in the southcentral region, but it wasn't the only county in the Midstate to see an outbreak.
Dauphin County only has four facilities affected by COVID-19, but Spring Creek Rehab & Nursing Center reported 169 positives among residents, 21 positives among employees and 14 deaths. Two others also reported outbreaks, with Premier at Susquehanna Nursing & Rehab reporting 44 residents with COVID-19, 16 employees with the disease and fewer than five deaths; and Country Meadows of Hershey had 47 residents with COVID-19, 16 employees testing positive and 10 deaths. Paxton Street Home Benevolent Society also reported fewer than five resident positives and fewer than five deaths.
Col. Frank Montgomery of the Pennsylvania National Guard said Monday during a news conference with Gov. Tom Wolf that while he wasn't giving out the names of the 13 facilities that received help from the National Guard, he did list the counties where they were located. No Cumberland County facility received help, but the National Guard did step in at at least one Dauphin County nursing facility to help staff and control the outbreak.
Franklin County was the other county that reported higher than average nursing home cases in the Midstate. Of its four facilities affected by the coronavirus, two of them, Manorcare Health Services Chambersburg and Shook Home, each reported deaths and about 50 positives in residents and staff.
Addressing outbreaks
While the data released by the department Tuesday shows the scope of the outbreak at long-term care facilities, preventing more cases from making it to the list or stopping an outbreak in its tracks is more of a challenge for health officials.
"People providing care in long-term care facilities must endure these challenges of this difficult time while maintaining continuity and services for people under their care," Department of Human Services Secretary Teresa Miller said. "We are committed to continuing networks of support for these facilities so we can navigate and overcome this challenge together."
The Wolf administration said in a news release that it is taking a three-pillar approach to protecting residents in long-term living settings. That approach includes testing, education and resources to ensure safety; prevention and mitigation of outbreaks; and working with state agencies, local health departments and long-term care facility operators.
The administration said testing is an essential component to protecting long-term care residents, and Levine said Monday the state plans on rolling out its mass testing plans this week for such facilities.
That testing plan, however, won't affect every facility the same way, according to Levine. Testing will be individualized by each facility, with mass testing occurring every week at facilities with outbreaks, but less often at those with fewer cases and even less often at those with no cases currently, she said.
Currently, mass testing is only being performed as part of a pilot study at two facilities, which the department didn't name. The department said it is working with commercial laboratories and coordinating with facilities that are implementing universal testing, as well as getting more test swabs from the federal government to ensure they have an adequate supply for their plans.
The Pennsylvania National Guard is also mobilizing to provide a mobile testing option for facilities that may not be able to test on their own, according to the department.
Testing will be used to cohort patients, or place those with the coronavirus in the same area, separated from other residents.
The state also issued guidance last week to hospitals and skilled nursing homes requiring any resident discharged from a facility to be tested for COVID-19.
As the department continues to work to help facilities mitigate the pandemic, it is accepting complaints about nursing homes anonymously at 1-800-254-5164, by filling out an online complaint form at health.pa.gov, by emailing c-ncomplai@pa.gov or by sending the complaint in the mail to the department.
Concerned about COVID-19?
Sign up now to get the most recent coronavirus headlines and other important local and national news sent to your email inbox daily.