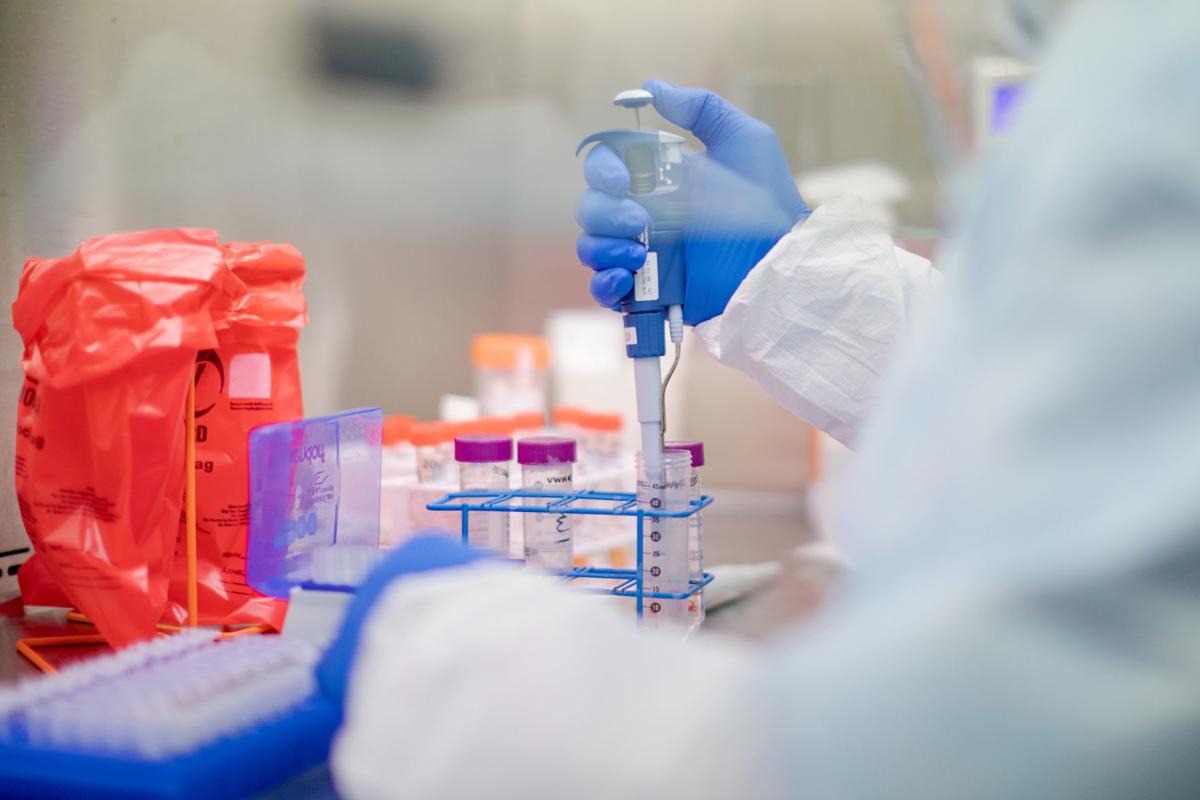 There were few COVID-19 cases reported in Cumberland County and the rest of the southcentral region from the Fourth of July weekend.
In Monday's noon update from the state Department of Health, there were only four new cases in Cumberland County, and all other counties either saw single-digit increases or no increases.
Dauphin County was seeing double-digit increases, even from reporting on the Fourth of July, but numbers collected from Sunday only boosted the county's numbers by four new positives. Likewise, York County saw four new positives after weeks of larger increases.
The only other counties in the region to see an uptick in cases were Blair County with three cases, Franklin County with two cases and Mifflin County with one case. All other counties did not see an increase.
Though there was little movement in the region, the overall number of new positives in the Pennsylvania wasn't all that different than in Sunday's report. The Department of Health said there were 450 new cases of COVID-19 in the state, down a little from the 479 new cases reported Sunday.
The number of new cases, however, puts Pennsylvania at more than 90,000 confirmed and probable positives.
There was only one death reported in the state in Monday's report, and it wasn't located in the region.
County numbers in the southcentral region (through July 6):
Adams County (pop. 103,009): 0 new cases; 352 total cases (336 confirmed, 16 probable); 5,406 negatives; 13 deaths
Bedford County (pop. 47,888): 0 new cases; 89 total cases (82 confirmed, 7 probable); 1,687 negatives; 4 deaths
Blair County (pop. 121,829): 3 new cases; 87 total cases (76 confirmed, 11 probable); 6,160 negatives; 1 death
Cumberland County (pop. 253,370): 4 new cases; 894 total cases (852 confirmed, 42 probable); 12,154 negatives; 64 deaths
Dauphin County (pop. 278,299): 4 new cases; 2,198 total cases (2,138 confirmed, 60 probable); 18,852 negatives; 140 deaths
Franklin County (pop. 155,027): 2 new cases; 958 total cases (929 confirmed, 29 probable); 8,909 negatives; 44 deaths
Fulton County (pop. 14,530): 0 new cases; 18 total cases (16 confirmed, 2 probable); 520 negatives; 1 death
Huntingdon County (pop. 45,144): 0 new cases; 254 total cases (247 confirmed, 7 probable); 1,708 negatives; 4 deaths
Juniata County (pop. 24,763): 0 new cases; 113 total cases (106 confirmed, 7 probable); 926 negatives; 6 deaths
Lebanon County (pop. 141,793): 0 new cases; 1,383 total cases (1,326 confirmed, 57 probable); 9,076 negatives; 44 deaths
Mifflin County (pop. 46,138): 1 new case; 65 total cases (61 confirmed, 4 probable); 2,617 negatives; 1 death
Perry County (pop. 46,272): 0 new cases; 86 total cases (79 confirmed, 7 probable); 1,761 negatives; 5 deaths
York County (pop. 449,058): 4 new cases; 1,613 total cases (1,564 confirmed, 49 probable); 23,544 negatives; 54 deaths
Long-term care facilities and personal care homes in Cumberland County (through June 30):
Artis Senior Living of West Shore: fewer than 5 resident cases; 0 staff cases; fewer than 5 deaths
Bethany Village Retirement Center: 0 resident cases; fewer than 5 staff cases; 0 deaths
Chapel Point: 0 resident cases; fewer than 5 staff cases; 0 deaths
Claremont Nursing & Rehabilitation Center: 0 resident cases; fewer than 5 staff cases; 0 deaths
Country Meadows of West Shore: fewer than 5 resident cases; fewer than 5 staff cases; 0 deaths
Cumberland Crossings: fewer than 5 resident cases; 0 staff cases; 0 deaths
Gardens at Camp Hill: 47 resident cases; 21 staff cases; 8 deaths
Gardens at West Shore: 82 resident cases; 26 staff cases; 19 deaths (no June 30 data was available; numbers are from June 10)
Manorcare Health Center Carlisle: 9 resident cases; 0 staff cases; 0 deaths (no June 30 data was available; numbers are from June 10)
Messiah Lifeways: 0 cases; fewer than 5 staff cases; 0 deaths
Sarah A. Todd Memorial Home: 58 resident cases; 28 staff cases; 11 deaths
Shippensburg Health Care Center: 91 resident cases; 27 staff cases; 31 deaths
Thornwald Home: fewer than 5 resident cases; fewer than 5 staff cases; 0 deaths
Vibra Rehabilitation Center: 0 resident cases; fewer than 5 staff cases; 0 deaths
ZIP code-level counts (through July 4):
17013: 134 positives, 2,077 negatives - +3 since July 3
17015: 47 positives, 838 negatives
17050: 104 positives, 1,336 negatives - +4 since July 3
17055: 101 positives, 1,709 negatives - +4 since July 3
17011: 170 positives, 2,645 negatives - +1 since July 4
17007: 5 positives, 204 negatives
17065: 11 positives, 135 negatives
17324: Less than 4 positives, 166 negatives
17241: 33 positives, 702 negatives
17257: 179 positives, 634 negatives - +2 since July 4
17240: 11 positives, 73 negatives
17025: 38 positives, 628 negatives
17070: 45 positives, 681 negatives - +1 since July 3
17043: 11 positives, 290 negatives
17019: 29 positives, 688 negatives