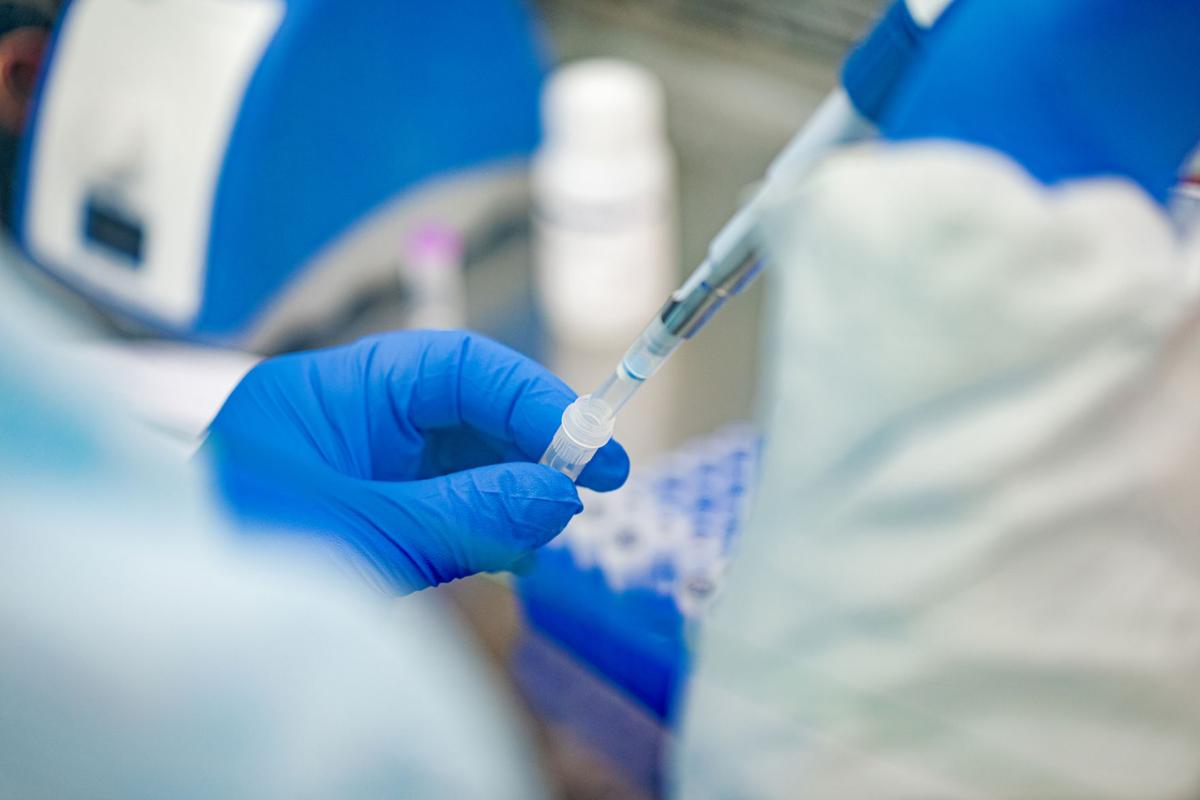 While most counties in the southcentral region are reporting a small number of new cases — including Cumberland County — York County saw another massive spike in COVID-19 cases.
Monday's report from the state Department of Health is usually small due to the data being collected on Sunday. And while the state only reported three new deaths overall and 456 new cases statewide, York County had 55 of those new cases. York County now has 1,351 confirmed and probable cases.
The state Department of Health has not updated its facility-level data for nursing homes, but the York Daily Record reported recently that two nursing homes have seen an outbreak of more than 100 cases, which could be the reason York County is seeing a spike. The department reported that in an overall look at long-term care facilities in York County, there are 10 affected facilities, 117 residents infected with the coronavirus, 16 staff infections and 18 deaths.
In comparison, Cumberland County has seen 15 facilities affected by COVID-19 with 317 residents and 71 staff infections, along with 68 deaths. Cumberland County's total cases sits at 792 positives and 61 deaths. Not all residents of long-term care facilities are considered legal residents of the county by health officials' standards of counting for COVID-19, which is why the number of deaths and potentially the number of cases don't align in the state's calculations.
Dauphin County also saw a significant rise of 48 new cases in Monday's report, just a few days after it entered the green phase. That's another rise in the number of new cases despite an otherwise slow reporting day, and the county now has 1,810 cases and 120 deaths.
Dauphin County has previously reported outbreaks at long-term care facilities, including at least one that involved aid from the Pennsylvania National Guard. The state Department of Health reported that since the pandemic began in Pennsylvania in March, Dauphin County has had nine facilities affected by COVID-19 that has involved 551 residents and 127 staff infected with the coronavirus and 97 deaths.
Outside of York and Dauphin counties, most other parts of the region saw few to any increases in COVID-19 cases. The only other increases were in Adams County (three new cases), Franklin County (three new cases) and Lebanon County (10 new cases).
County numbers in the southcentral region (through June 22):
Adams County (pop. 103,009): 3 new cases; 317 total cases (306 confirmed, 11 probable); 4,552 negatives; 11 deaths
Bedford County (pop. 47,888): 0 new cases; 66 total cases (61 confirmed, 5 probable); 1,223 negatives; 2 deaths
Blair County (pop. 121,829): 0 new cases; 58 total cases (54 confirmed, 4 probable); 4,766 negatives; 1 death
Cumberland County (pop. 253,370): 6 new cases; 792 total cases (757 confirmed, 35 probable); 9,631 negatives; 61 deaths
Dauphin County (pop. 278,299): 48 new cases; 1,810 total cases (1,757 confirmed, 53 probable); 15,687 negatives; 120 deaths
Franklin County (pop. 155,027): 3 new cases; 882 total cases (854 confirmed, 28 probable); 7,531 negatives; 42 deaths
Fulton County (pop. 14,530): 0 new cases; 18 total cases (16 confirmed, 2 probable); 388 negatives; 1 death
Huntingdon County (pop. 45,144): 0 new cases; 240 total cases (233 confirmed, 7 probable); 1,297 negatives; 4 deaths
Juniata County (pop. 24,763): 0 new cases; 108 total cases (101 confirmed, 7 probable); 640 negatives; 5 deaths
Lebanon County (pop. 141,793): 10 new cases; 1,261 total cases (1,214 confirmed, 47 probable); 7,299 negatives; 40 deaths
Mifflin County (pop. 46,138): 0 new cases; 61 total cases (58 confirmed, 3 probable); 2,042 negatives; 1 death
Perry County (pop. 46,272): 0 new cases; 83 total cases (76 confirmed, 7 probable); 1,285 negatives; 5 deaths
York County (pop. 449,058): 55 new cases; 1,351 total cases (1,313 confirmed, 38 probable); 19,782 negatives; 36 deaths
Long-term care facilities in Cumberland County (through June 10):
Artis Senior Living: fewer than 5 resident cases;  0 staff cases; 0 deaths
Chapel Point: 0 resident cases; 1 staff cases; 0 deaths
Claremont Nursing & Rehabilitation Center: 0 resident cases; fewer than 5 staff cases; 0 deaths
Forest Park Healthcare & Rehab Center: 0 resident cases; fewer than 5 staff cases; 0 deaths
Gardens at Camp Hill: 45 resident cases; 21 staff cases; 8 deaths
Gardens at West Shore: 82 resident cases; 26 staff cases; 19 deaths
Manorcare Health Center Carlisle: 9 resident cases; 0 staff cases; 0 deaths
Messiah Lifeways: 0 cases; 3 staff cases; 0 deaths
Sarah A. Todd Memorial Home: 52 resident cases; 26 staff cases; 11 deaths
Shippensburg Health Care Center: 91 resident cases; 27 staff cases; 31 deaths
Swaim Health Center: 0 resident cases; fewer than 5 staff cases; 0 deaths
Thornwald Home: 0 cases; fewer than 5 staff cases; 0 deaths
ZIP code-level counts (through June 22):
17013: 121 positives, 1,779 negatives - +2 since June 18
17015: 43 positives, 669 negatives - +1 since June 18
17050: 90 positives, 1,026 negatives - +10 since June 18
17055: 80 positives, 1,406 negatives - +5 since June 18
17011: 157 positives, 1,974 negatives - +4 since June 18
17007: Less than 4 positives, 157 negatives
17065: 11 positives, 108 negatives - +3 since June 18
17324: Less than 4 positives, 137 negatives
17241: 31 positives, 541 negatives - +1 since June 18
17257: 167 positives, 496 negatives - +2 since June 18
17240: 11 positives, 55 negatives
17025: 32 positives, 493 negatives - +1 since June 18
17070: 39 positives, 552 negatives - +2 since June 18
17043: 9 positives, 229 negatives
17019: 24 positives, 527 negatives - +1 since June 18