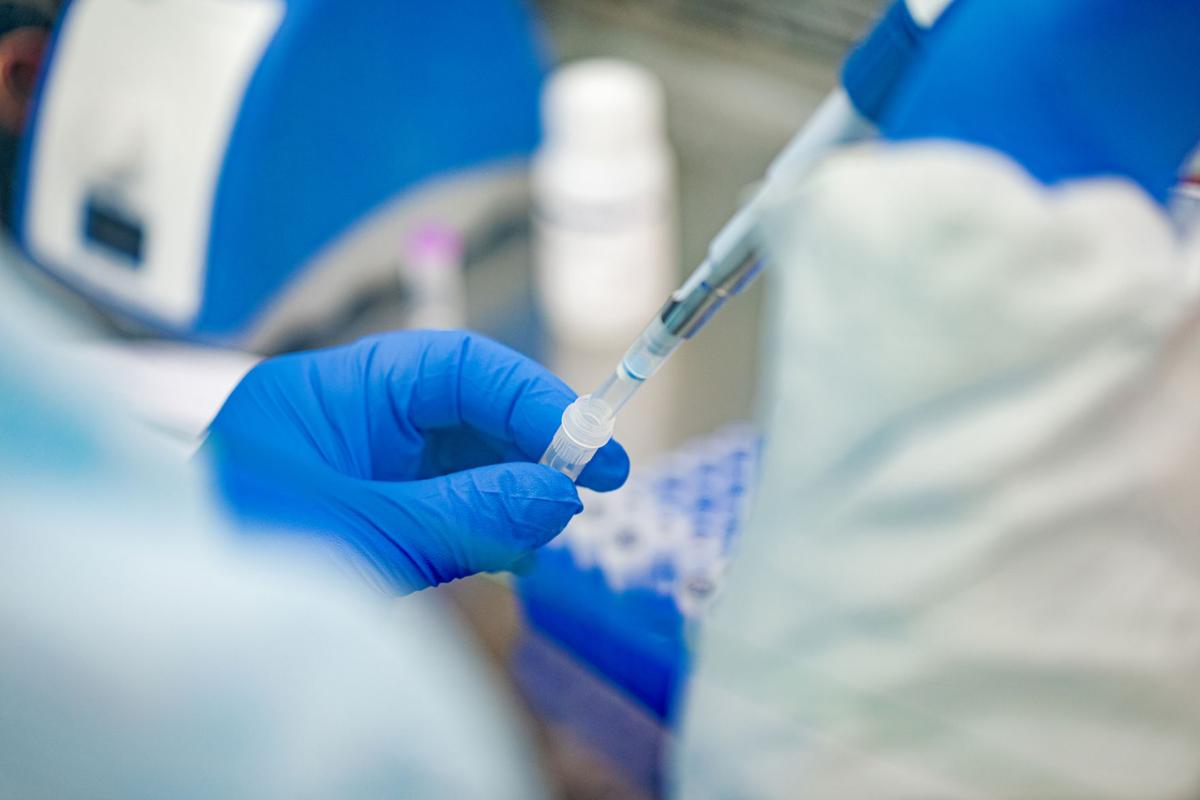 Cumberland County saw five new deaths due to COVID-19 in Thursday's report from the state Department of Health, and all of those deaths are likely to have occurred at long-term care facilities.
Though Cumberland County's total death count rose from 26 to 31 in Thursday's report, the number provided by the department for cases of death at nursing facilities increased by six, potentially as the department continues to "reconcile" its data.
"Reconciling data" was the reason why the department added 310 deaths to its total of 3,416 in Thursday's report, which may explain the spike in Cumberland County, as well as other counties in the southcentral region.
Dauphin County's cases of death rose by four to 33, Franklin County's number rose by two to 11 deaths, York County rose by two to 13 deaths, and Lebanon County's count grew by one to 16 deaths.
In addition to the newly calculated deaths, Cumberland County also saw an increase of 17 new COVID-19 cases, and for the first time in a while, those cases may not all be directly linked to nursing facilities.
The new figures mean the county has 174 new cases in the past 14 days, or 68.67 cases per 100,000 people in the county. That's the first time in the last nine days the cases per 100,000 dropped below 70 for the county and it's the lowest rate per 100,000 people since April 28.
Though the total number in the county grew by 17, the department's information on nursing facilities only had an increase of five positives - four in residents and one among staff.
The department has also gone back to reporting that five nursing facilities are affected in Cumberland County, though it had reported that earlier this week and later dropped that number back to four due to what they said was more "reconciliation efforts."
ZIP code-level data from the department indicates the highest increase was five cases in the 17257 ZIP code, where there is an affected long-term care facility - Shippensburg Health Care Center. Three new cases were reported in the 17013, 17011 and 17050 ZIP codes. The first two are likely locations of nursing facilities, and the Silver Spring and Hampden township ZIP code has been reporting higher numbers - now at 47 - when there were still three nursing homes reporting COVID-19 cases.
One new COVID-19 case was reported Thursday in the ZIP codes of 17025 in East Pennsboro Township and 17070 in New Cumberland.
Overall, the state reported an increase of 1,070 COVID-19 cases, which is above the previous days reporting of less than 1,000 cases each day.
County numbers in the southcentral region (through May 7):
Adams County (pop. 103,009): 3 new cases; 151 total cases; 1,737 negatives; 5 deaths
Bedford County (pop. 47,888): 0 new cases; 27 total cases; 293 negatives; 1 death
Blair County (pop. 121,829): 3 new cases; 28 total cases; 1,264 negatives; 0 deaths
Cumberland County (pop. 253,370): 17 new cases; 403 total cases; 1,921 negatives; 31 deaths
Dauphin County (pop. 278,299): 24 new cases; 735 total cases; 4,317 negatives; 33 deaths
Franklin County (pop. 155,027): 19 new cases; 425 total cases; 3,359 negatives; 11 deaths
Fulton County (pop. 14,530): 0 new cases; 7 total cases; 111 negatives; 0 deaths
Huntingdon County (pop. 45,144): 40 new cases; 109 total cases; 398 negatives; 0 deaths
Juniata County (pop. 24,763): 6 new cases; 92 total cases; 186 negatives; 1 death
Lebanon County (pop. 141,793): 11 new cases; 785 total cases; 2,986 negatives; 16 deaths
Mifflin County (pop. 46,138): 3 new cases; 48 total cases; 784 negatives; 0 deaths
Perry County (pop. 46,272): 0 new cases; 34 total cases; 318 negatives; 1 death
York County (pop. 449,058): 18 new cases; 740 total cases; 8,105 negatives and 13 deaths
Case counts by region to date (through May 7):
Northcentral — 19 new positives; 809 total positives; 9,399 negatives; 14 inconclusive
Northeast — 136 new positives; 10,813 total positives; 31,501 negatives; 99 inconclusive
Northwest — 4 new positives; 297 total positives; 7,273 negatives; 13 inconclusive
Southcentral — 153 new positives; 3,495 positives; 25,083 negatives; 46 inconclusive
Southeast — 675 new positives; 33,808 total positives; 97,829 negatives; 618 inconclusive
Southwest — N/A since May 6 data was not accurately reported; 2,918 total positives; 38,092 negatives; 29 inconclusive
Long-term care facilities in the Midstate (through May 7):
Cumberland County: 5 facilities, 187 residents, 47 staff, 29 deaths
Adams County: 1 facility, 20 residents, 4 staff, 4 deaths
Dauphin County: 3 facilities, 150 residents, 31 staff, 22 deaths
Franklin County: 6 facilities, 55 residents, 8 staff, 4 deaths
Lancaster County: 27 facilities, 485 residents, 128 staff, 137 deaths
Lebanon County: 5 facilities, 58 residents, 10 staff, 10 deaths
York County: 4 facilities, 9 residents, 2 staff, 1 death
ZIP code-level counts (through May 7):
17013: 42 positives, 248 negatives
17015: 17 positives, 136 negatives
17050: 47 positives, 244 negatives
17055: 38 positives, 287 negatives
17011: 100 positives, 268 negatives
17007: Less than 4 positives, 22 negatives
17065: Less than 4 positives, 28 negatives
17324: Less than 4 positives, 49 negatives
17241: 10 positives, 113 negatives
17257: 113 positives, 167 negatives
17240: Less than 4 positives, 13 negatives
17025: 14 positives, 140 negatives
17070: 21 positives, 167 negatives
17043: 5 positives, 72 negatives
17019: 13 positives, 123 negatives