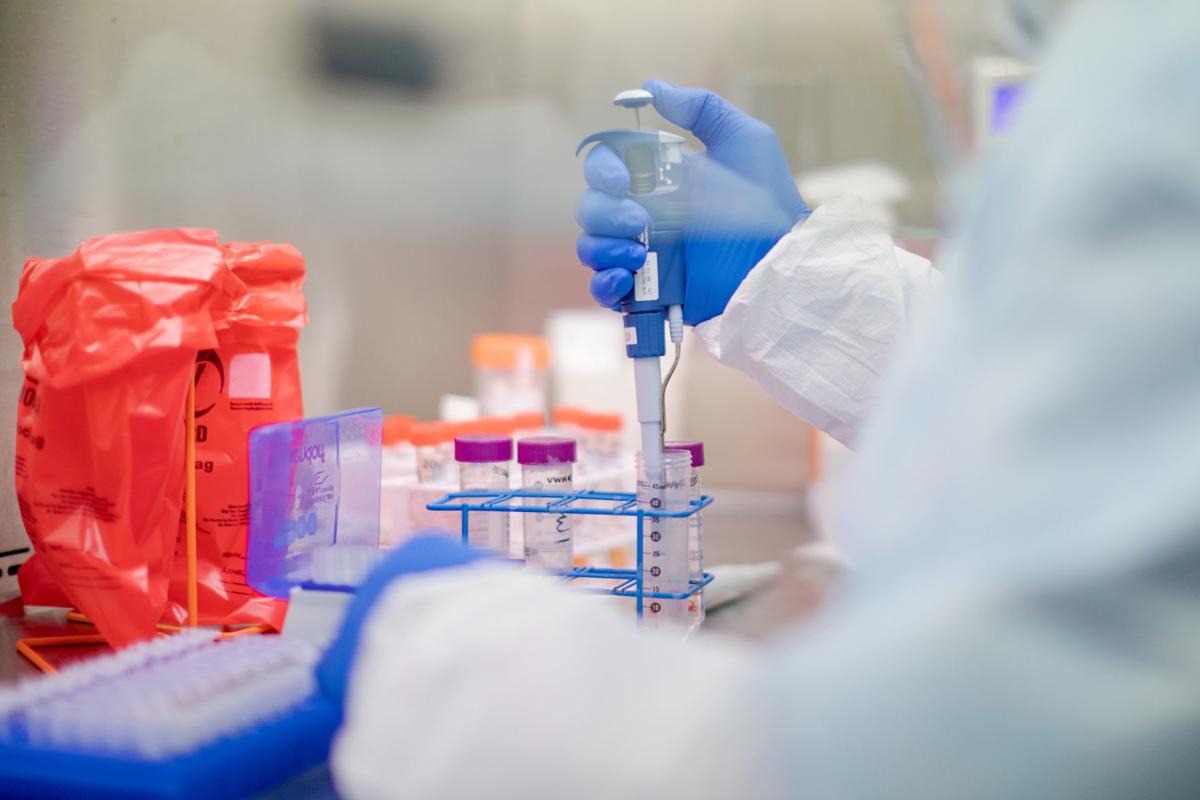 Cumberland County and the rest of the southcentral region saw few new cases of COVID-19 in the state Department of Health's Monday report. All counties in the region saw only a single-digit increase each in cases.
Cumberland County's tally grew by four cases to 951 confirmed and probable positives total.
Even the counties that had been seeing spikes, some as recently as Sunday's report, also saw few new cases in the latest report, which collected data from Sunday. York County had seen a spike of 39 cases in Saturday's report and 20 cases in Sunday's report, but only saw eight new cases Monday.
Dauphin County's new case numbers have dropped since the previous week, and it only saw six new cases Monday.
Lebanon County, the only other county in the region that had been seeing larger increases and was the last county to move to the green phase, saw seven new cases Monday.
There were no new deaths reported in the region.
County numbers in the southcentral region (through July 13):
Adams County (pop. 103,009): 2 new cases; 398 total cases (386 confirmed, 12 probable); 6,305 negatives; 14 deaths
Bedford County (pop. 47,888): 0 new case; 92 total cases (85 confirmed, 7 probable); 1,977 negatives; 4 deaths
Blair County (pop. 121,829): 1 new case; 105 total cases (94 confirmed, 11 probable); 7,304 negatives; 1 death
Cumberland County (pop. 253,370): 4 new cases; 951 total cases (906 confirmed, 45 probable); 13,663 negatives; 66 deaths
Dauphin County (pop. 278,299): 11 new cases; 2,290 total cases (2,227 confirmed, 63 probable); 20,876 negatives; 149 deaths
Franklin County (pop. 155,027): 3 new cases; 1,006 total cases (975 confirmed, 31 probable); 9,870 negatives; 46 deaths
Fulton County (pop. 14,530): 0 new cases; 19 total cases (17 confirmed, 2 probable); 584 negatives; 1 death
Huntingdon County (pop. 45,144): 2 new cases; 260 total cases (253 confirmed, 7 probable); 1,897 negatives; 4 deaths
Juniata County (pop. 24,763): 0 new cases; 116 total cases (109 confirmed, 7 probable); 1,042 negatives; 6 deaths
Lebanon County (pop. 141,793): 7 new cases; 1,448 total cases (1,388 confirmed, 60 probable); 9,926 negatives; 50 deaths
Mifflin County (pop. 46,138): 2 new cases; 74 total cases (69 confirmed, 5 probable); 3,036 negatives; 1 death
Perry County (pop. 46,272): 2 new cases; 94 total cases (87 confirmed, 7 probable); 1,982 negatives; 5 deaths
York County (pop. 449,058): 8 new cases; 1,858 total cases (1,811 confirmed, 47 probable); 26,619 negatives; 63 deaths
Long-term care facilities and personal care homes in Cumberland County (through July 7):
Artis Senior Living of West Shore: fewer than 5 resident cases; 0 staff cases; fewer than 5 deaths
Bethany Village Retirement Center: 0 resident cases; fewer than 5 staff cases; 0 deaths
Chapel Point: 0 resident cases; fewer than 5 staff cases; 0 deaths
Claremont Nursing & Rehabilitation Center: 0 resident cases; fewer than 5 staff cases; 0 deaths (was not updated by DOH July 7; county reported 7 staff cases as of July 7)
Country Meadows of West Shore: fewer than 5 resident cases; fewer than 5 staff cases; 0 deaths
Cumberland Crossings: fewer than 5 resident cases; 0 staff cases; 0 deaths (not updated July 7)
Gardens at Camp Hill: 47 resident cases; 21 staff cases; 8 deaths
Gardens at West Shore: 82 resident cases; 26 staff cases; 19 deaths (no July 7 data was available; numbers are from June 10)
Gilliland Manor: 0 resident cases; fewer than 5 staff cases; 0 deaths
Manorcare Health Center Carlisle: 9 resident cases; 0 staff cases; 0 deaths (no July 7 data was available; numbers are from June 10)
Messiah Lifeways: 0 cases; fewer than 5 staff cases; 0 deaths
Sarah A. Todd Memorial Home: 61 resident cases; 29 staff cases; 11 deaths
Shippensburg Health Care Center: 92 resident cases; 27 staff cases; 31 deaths
Swaim Health Center: fewer than 5 resident cases; 0 staff cases; 0 deaths
Thornwald Home: fewer than 5 resident cases; fewer than 5 staff cases; 0 deaths
Vibra Rehabilitation Center: 0 resident cases; fewer than 5 staff cases; 0 deaths (no July 7 data was available; numbers are from June 30)
Vibra Senior Living: 0 resident cases; fewer than 5 staff cases; 0 deaths
ZIP code-level counts (through July 13):
17013: 139 positives, 2,229 negatives - +3 since July 9
17015: 56 positives, 956 negatives - +9 since July 4
17050: 115 positives, 1,537 negatives - +15 since July 3
17055: 114 positives, 1,913 negatives - +4 since July 9
17011: 179 positives, 2,929 negatives - +4 since July 9
17007: 8 positives, 238 negatives - +3 since July 10
17065: 11 positives, 151 negatives
17324: 14 positives, 208 negatives - +10 since July 8
17241: 34 positives, 799 negatives - +1 since July 9
17257: 185 positives, 704 negatives - +8 since July 4
17240: 12 positives, 75 negatives - +1 since July 4
17025: 41 positives, 720 negatives - +1 since July 9
17070: 47 positives, 775 negatives - +3 since July 3
17043: 13 positives, 314 negatives - +2 since July 10
17019: 29 positives, 786 negatives