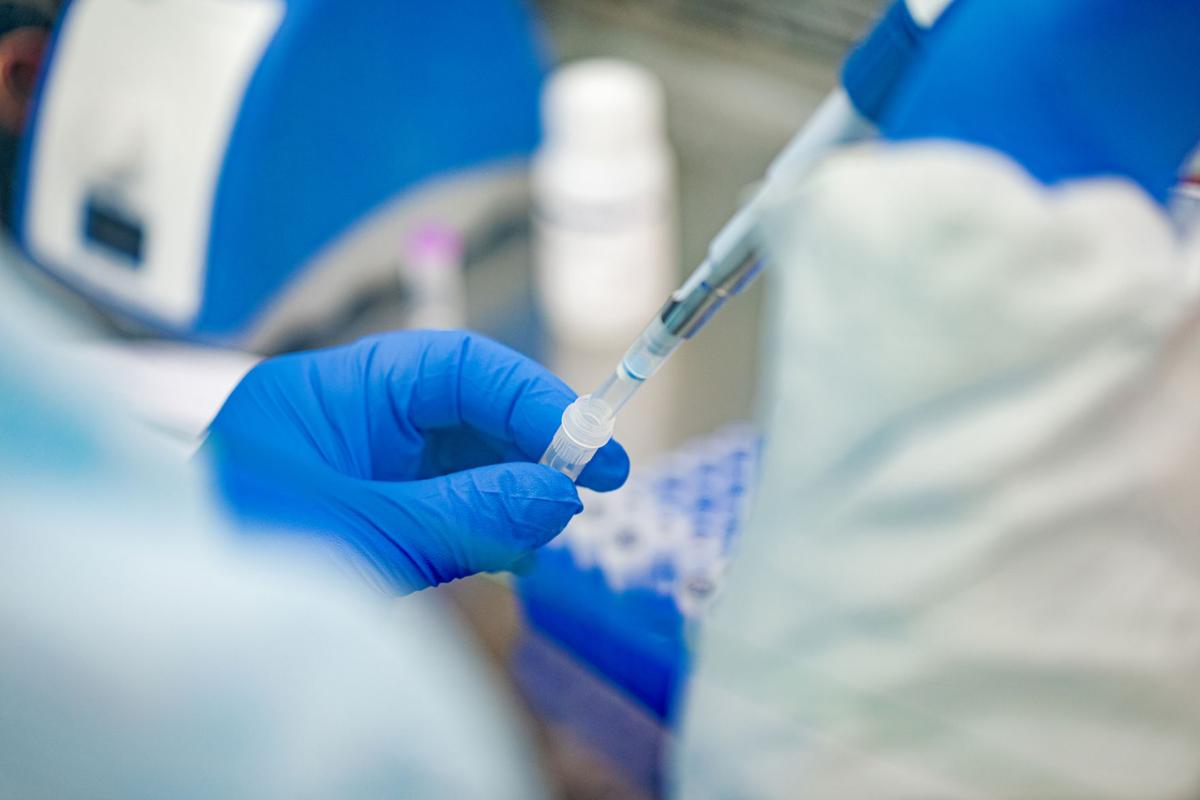 A day after the region saw a drop in the number of new cases, Cumberland County's COVID-19 case totals shot up by 16 in Thursday's report from the state Department of Health, as Dauphin County also saw a return to higher than usual new case counts.
With Thursday's report, Cumberland County now has 825 confirmed and probable coronavirus positives. That number is still lower than a few other counties in the southcentral region, but it's increase of 16 cases was the third highest in the area.
Dauphin and York counties again are the ones seeing the largest number of new positives, though York County remained at a lower increase compared to earlier this week. York saw 18 new cases in the latest report.
Though Dauphin County had seen a rise of only 13 cases in Wednesday's report, it's new positives went up to 29 new positives. Earlier this week, it had been averaging around 40 new positives.
Overall across the state, the number of new positives climbed to 579. Pennsylvania had been staying anywhere between 450 to 500 new positives in the last week, though the week before that had barely reached 400 new cases across the state.
Though the state reported only 39 new deaths, fewer than the 54 reported Wednesday, the southcentral region saw its death counts rise. Cumberland County had two more deaths in the latest count, while Dauphin County had four deaths and there was one new death each for Bedford, Lebanon and York counties.
County numbers in the southcentral region (through June 25):
Adams County (pop. 103,009): 2 new case; 323 total cases (312 confirmed, 11 probable); 4,760 negatives; 12 deaths
Bedford County (pop. 47,888): 1 new case; 72 total cases (64 confirmed, 8 probable); 1,311 negatives; 3 deaths
Blair County (pop. 121,829): 0 new cases; 69 total cases (63 confirmed, 6 probable); 5,076 negatives; 1 death
Cumberland County (pop. 253,370): 16 new cases; 825 total cases (787 confirmed, 38 probable); 10,360 negatives; 63 deaths
Dauphin County (pop. 278,299): 29 new cases; 1,893 total cases (1,838 confirmed, 55 probable); 16,546 negatives; 131 deaths
Franklin County (pop. 155,027): 4 new cases; 900 total cases (872 confirmed, 28 probable); 8,018 negatives; 42 deaths
Fulton County (pop. 14,530): 0 new cases; 18 total cases (16 confirmed, 2 probable); 431 negatives; 1 death
Huntingdon County (pop. 45,144): 0 new cases; 242 total cases (235 confirmed, 7 probable); 1,464 negatives; 4 deaths
Juniata County (pop. 24,763): 0 new cases; 109 total cases (102 confirmed, 7 probable); 685 negatives; 5 deaths
Lebanon County (pop. 141,793): 13 new cases; 1,291 total cases (1,241 confirmed, 50 probable); 7,758 negatives; 43 deaths
Mifflin County (pop. 46,138): 0 new cases; 61 total cases (58 confirmed, 3 probable); 2,214 negatives; 1 death
Perry County (pop. 46,272): 0 new cases; 85 total cases (78 confirmed, 7 probable); 1,374 negatives; 5 deaths
York County (pop. 449,058): 18 new cases; 1,418 total cases (1,378 confirmed, 40 probable); 20,641 negatives; 41 deaths
Long-term care facilities in Cumberland County (through June 23):
Artis Senior Living of West Shore: fewer than 5 resident cases; 0 staff cases; fewer than 5 deaths
Bethany Village Retirement Center: 0 resident cases; fewer than 5 staff cases; 0 deaths
Chapel Point: 0 resident cases; fewer than 5 staff cases; 0 deaths
Claremont Nursing & Rehabilitation Center: 0 resident cases; fewer than 5 staff cases; 0 deaths
Cumberland Crossings: fewer than 5 resident cases; 0 staff cases; 0 deaths
Gardens at Camp Hill: 47 resident cases; 21 staff cases; 8 deaths
Gardens at West Shore: 82 resident cases; 26 staff cases; 19 deaths (no June 23 data was available; numbers are from June 10)
Manorcare Health Center Carlisle: 9 resident cases; 0 staff cases; 0 deaths (no June 23 data was available; numbers are from June 10)
Messiah Lifeways: 0 cases; fewer than 5 staff cases; 0 deaths
Sarah A. Todd Memorial Home: 57 resident cases; 27 staff cases; 11 deaths
Shippensburg Health Care Center: 91 resident cases; 27 staff cases; 31 deaths
Thornwald Home: fewer than 5 resident cases; fewer than 5 staff cases; 0 deaths
ZIP code-level counts (through June 25):
17013: 126 positives, 1,825 negatives - +7 since June 18
17015: 44 positives, 721 negatives - +2 since June 18
17050: 94 positives, 1,100 negatives - +14 since June 18
17055: 86 positives, 1,500 negatives - +11 since June 18
17011: 161 positives, 2,161 negatives - +8 since June 18
17007: Less than 4 positives, 165 negatives
17065: 11 positives, 120 negatives - +3 since June 18
17324: Less than 4 positives, 138 negatives
17241: 32 positives, 645 negatives - +2 since June 18
17257: 175 positives, 541 negatives - +10 since June 18
17240: 11 positives, 63 negatives
17025: 34 positives, 530 negatives - +3 since June 18
17070: 40 positives, 577 negatives - +3 since June 18
17043: 9 positives, 247 negatives
17019: 26 positives, 566 negatives - +3 since June 18