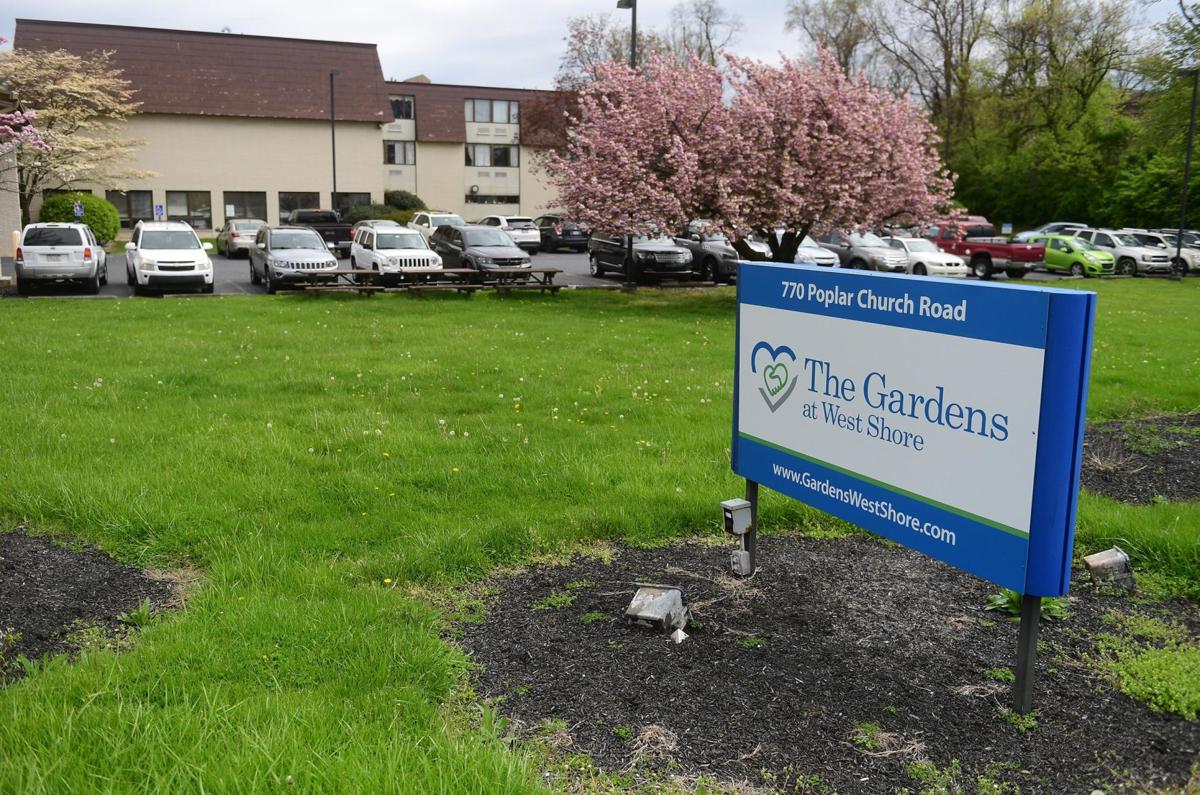 Two weeks after its last update, the state Department of Health on Tuesday afternoon released facility-specific information for long-term care facilities, though full details may be hampered by self-reporting issues.
The department reported Wednesday that there are 16 long-term care facilities affected by COVID-19 in Cumberland County, an increase of one facility from Tuesday's report. Overall, the department said there are 319 facility residents and 72 staff infected by the coronavirus, and 68 deaths confirmed to be due to the disease in the county.
County numbers had remained the same early this week, before Wednesday saw an increase of one facility, two resident infections and one staff infection.
In the Department of Health's Tuesday report on facility-specific information, it listed 13 facilities affected by COVID-19, with two — Chapel Pointe and Messiah Lifeways — being counted twice, once as a long-term care facility and once as a personal care home. Tuesday's report came out before the 16th facility was added in Wednesday's data.
The department said the facilities that saw fewer than five staff cases were Bethany Village Retirement Center, Chapel Pointe, Claremont Nursing & Rehabilitation Center and Messiah Lifeways, while Artis Senior Living of West Shore and Cumberland Crossings reported fewer than five resident cases. Thornwald Home reported fewer than five resident and staff cases.
Larger outbreaks had previously been reported by the department, and those case numbers largely haven't changed much since two weeks ago. The Gardens at Camp Hill reported 47 resident cases, 21 staff cases and eight deaths; Sarah Todd Memorial Home reported 57 resident cases, 27 staff cases and 11 deaths; and Shippensburg Health Care Center reported 91 resident cases, 27 staff cases and 31 deaths.
This facility-specific information, however, is limited to what is self-reported by each facility, according to the Department of Health. The department said facilities are required to report accurate information, but Tuesday's information showed that some facilities weren't reporting their data.
The department previously had information on Manorcare Health Center Carlisle and the Gardens at West Shore, the latter of which had an outbreak of 82 resident cases, 26 staff cases and 19 deaths as of June 10. However, the Tuesday report did not have updated information from either facility.
Region and cases
The department said that across the state, the number of new cases and the number of deaths at long-term care facilities is trending downward. Department data shows the number of deaths peaked near the end of April with more than 125 deaths reported in a day, while the number of new cases mostly peaked around the same time, aside from a sudden spike in cases around May 9.
While the number of new cases and deaths is mostly trending downward, the number of newly identified facilities affected by COVID-19 has started to rise slightly since the beginning of June.
According to the department's data, there had been a peak of new facilities in early to mid-April with another spike the following week. However, since June 3, the number of new facilities reporting cases has grown, with a spike on June 11 that matched levels from early May.
Some of that may have been reflected regionally in York County.
Though facility-specific information hadn't been available at the time of York County's spike in cases this past week, the York Daily Record reported that two nursing homes were reporting an outbreak of more than 100 cases total.
Since Monday, York County has seen an increase of 29 resident cases, four staff cases and two deaths at its 10 affected long-term care facilities, according to the Department of Health data. Overall, however, the county has seen an increase of 104 COVID-19 positives in the last three days, though facility self-reporting could be slower than the report of positives to the department.
Dauphin County also saw a spike in positives this week, growing by 102 confirmed and probable cases in the last three days. Dauphin County, however, hasn't seen as large of an increase in its long-term care facility data as York County this week. Since Monday's tabulation from the Department of Health, Dauphin saw seven new resident cases, six new staff cases and five new deaths at its nine affected facilities.
Dauphin County is one of the few counties in the region to continue to see a steady increase in the number of deaths, and its long-term care facilities could be affecting those totals, just as Cumberland County's 61 deaths are likely largely due to deaths at long-term care facilities.
Though Dauphin and York counties had been seeing spikes over the weekend and on Monday and Tuesday, Wednesday's report from the department showed a slow in growth of new positives. The rest of the southcentral region also reported fewer new cases overall, even as the state hovers around the 500-new case mark each day.
Concerned about COVID-19?
Sign up now to get the most recent coronavirus headlines and other important local and national news sent to your email inbox daily.