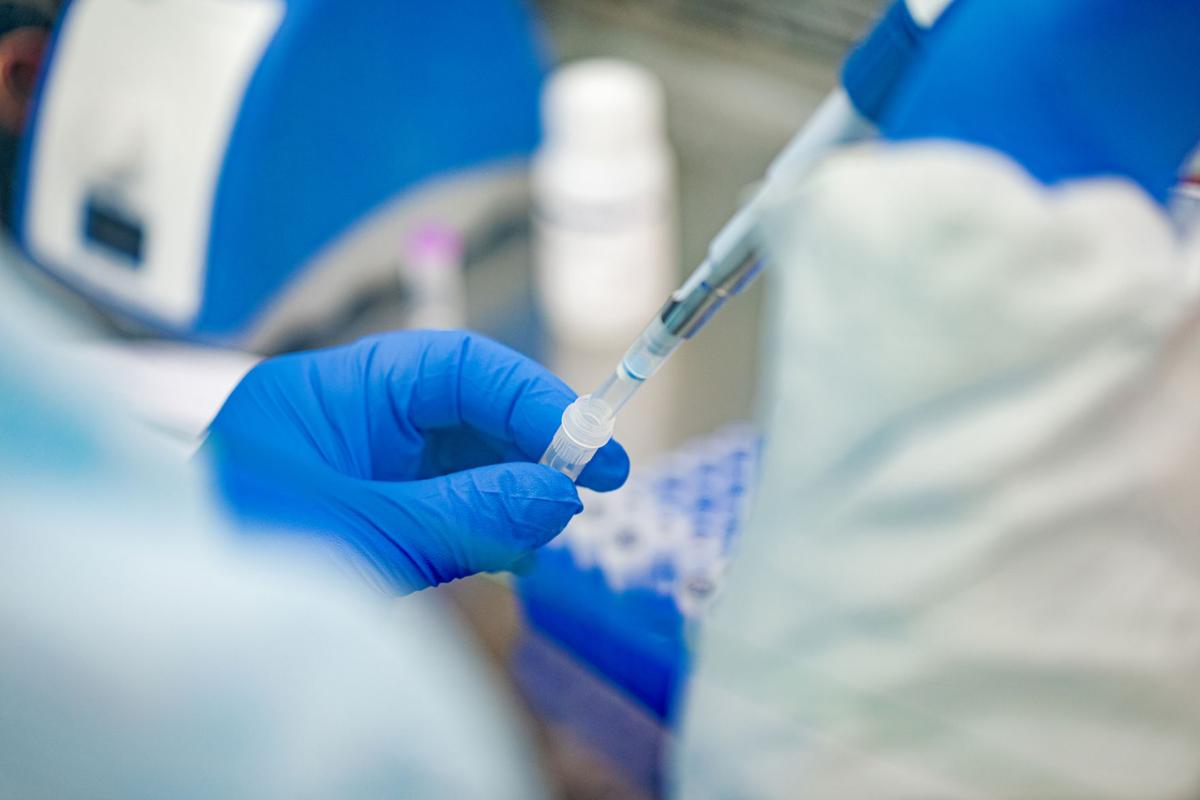 Though the number of new cases are, on average, not high in Sunday reports from the state Department of Health, Cumberland County still saw 12 new cases of COVID-19 in the latest tally.
The department reported 725 new cases of the coronavirus late Sunday - down from around 800 to 900 each day from last week. However, the county saw a higher than normal increase in the report, which tallies data reported to the department on Saturday.
Elsewhere in the southcentral region, a few counties also saw double-digit figures of new cases.
Like Cumberland County, Lebanon County saw 12 new cases in Sunday's report, while Adams and Dauphin counties saw 11 new cases.
York County had 20 new COVID-19 cases, though a county-level update from the department on long-term care facilities may indicate that York's increase may be due to increases at nursing homes. Between Saturday's and Sunday's reports, York County's long-term care facility cases grew by 12 resident cases.
York County currently has 13 affected facilities with 230 resident cases, 62 staff cases and 33 deaths. In comparison, Cumberland County has 18 affected facilities, 334 resident cases, 81 staff cases and 70 deaths. Between the two days of reporting, Cumberland County saw an increase in two staff cases.
County numbers in the southcentral region (through July 12):
Adams County (pop. 103,009): 11 new cases; 396 total cases (383 confirmed, 13 probable); 6,242 negatives; 14 deaths
Bedford County (pop. 47,888): 0 new case; 92 total cases (85 confirmed, 7 probable); 1,962 negatives; 4 deaths
Blair County (pop. 121,829): 2 new cases; 104 total cases (93 confirmed, 11 probable); 7,182 negatives; 1 death
Cumberland County (pop. 253,370): 12 new cases; 947 total cases (902 confirmed, 45 probable); 13,548 negatives; 66 deaths
Dauphin County (pop. 278,299): 11 new cases; 2,290 total cases (2,227 confirmed, 63 probable); 20,876 negatives; 149 deaths
Franklin County (pop. 155,027): 6 new cases; 1,003 total cases (972 confirmed, 31 probable); 9,780 negatives; 46 deaths
Fulton County (pop. 14,530): 0 new cases; 19 total cases (17 confirmed, 2 probable); 584 negatives; 1 death
Huntingdon County (pop. 45,144): 1 new case; 258 total cases (251 confirmed, 7 probable); 1,886 negatives; 4 deaths
Juniata County (pop. 24,763): 0 new cases; 116 total cases (109 confirmed, 7 probable); 1,037 negatives; 6 deaths
Lebanon County (pop. 141,793): 12 new cases; 1,441 total cases (1,381 confirmed, 60 probable); 9,825 negatives; 50 deaths
Mifflin County (pop. 46,138): 0 new cases; 72 total cases (67 confirmed, 5 probable); 3,004 negatives; 1 death
Perry County (pop. 46,272): 1 new case; 92 total cases (85 confirmed, 7 probable); 1,964 negatives; 5 deaths
York County (pop. 449,058): 20 new cases; 1,850 total cases (1,804 confirmed, 46 probable); 26,368 negatives; 63 deaths
Long-term care facilities and personal care homes in Cumberland County (through July 7):
Artis Senior Living of West Shore: fewer than 5 resident cases; 0 staff cases; fewer than 5 deaths
Bethany Village Retirement Center: 0 resident cases; fewer than 5 staff cases; 0 deaths
Chapel Point: 0 resident cases; fewer than 5 staff cases; 0 deaths
Claremont Nursing & Rehabilitation Center: 0 resident cases; fewer than 5 staff cases; 0 deaths (was not updated by DOH July 7; county reported 7 staff cases as of July 7)
Country Meadows of West Shore: fewer than 5 resident cases; fewer than 5 staff cases; 0 deaths
Cumberland Crossings: fewer than 5 resident cases; 0 staff cases; 0 deaths (not updated July 7)
Gardens at Camp Hill: 47 resident cases; 21 staff cases; 8 deaths
Gardens at West Shore: 82 resident cases; 26 staff cases; 19 deaths (no July 7 data was available; numbers are from June 10)
Gilliland Manor: 0 resident cases; fewer than 5 staff cases; 0 deaths
Manorcare Health Center Carlisle: 9 resident cases; 0 staff cases; 0 deaths (no July 7 data was available; numbers are from June 10)
Messiah Lifeways: 0 cases; fewer than 5 staff cases; 0 deaths
Sarah A. Todd Memorial Home: 61 resident cases; 29 staff cases; 11 deaths
Shippensburg Health Care Center: 92 resident cases; 27 staff cases; 31 deaths
Swaim Health Center: fewer than 5 resident cases; 0 staff cases; 0 deaths
Thornwald Home: fewer than 5 resident cases; fewer than 5 staff cases; 0 deaths
Vibra Rehabilitation Center: 0 resident cases; fewer than 5 staff cases; 0 deaths (no July 7 data was available; numbers are from June 30)
Vibra Senior Living: 0 resident cases; fewer than 5 staff cases; 0 deaths
ZIP code-level counts (through July 12):
17013: 138 positives, 2,214 negatives - +2 since July 9
17015: 56 positives, 938 negatives - +9 since July 4
17050: 114 positives, 1,515 negatives - +14 since July 3
17055: 113 positives, 1,895 negatives - +3 since July 9
17011: 179 positives, 2,911 negatives - +4 since July 9
17007: 8 positives, 234 negatives - +3 since July 10
17065: 11 positives, 149 negatives
17324: 14 positives, 206 negatives - +10 since July 8
17241: 34 positives, 796 negatives - +1 since July 9
17257: 185 positives, 702 negatives - +8 since July 4
17240: 12 positives, 75 negatives - +1 since July 4
17025: 41 positives, 714 negatives - +1 since July 9
17070: 47 positives, 765 negatives - +3 since July 3
17043: 12 positives, 311 negatives - +1 since July 10
17019: 29 positives, 780 negatives