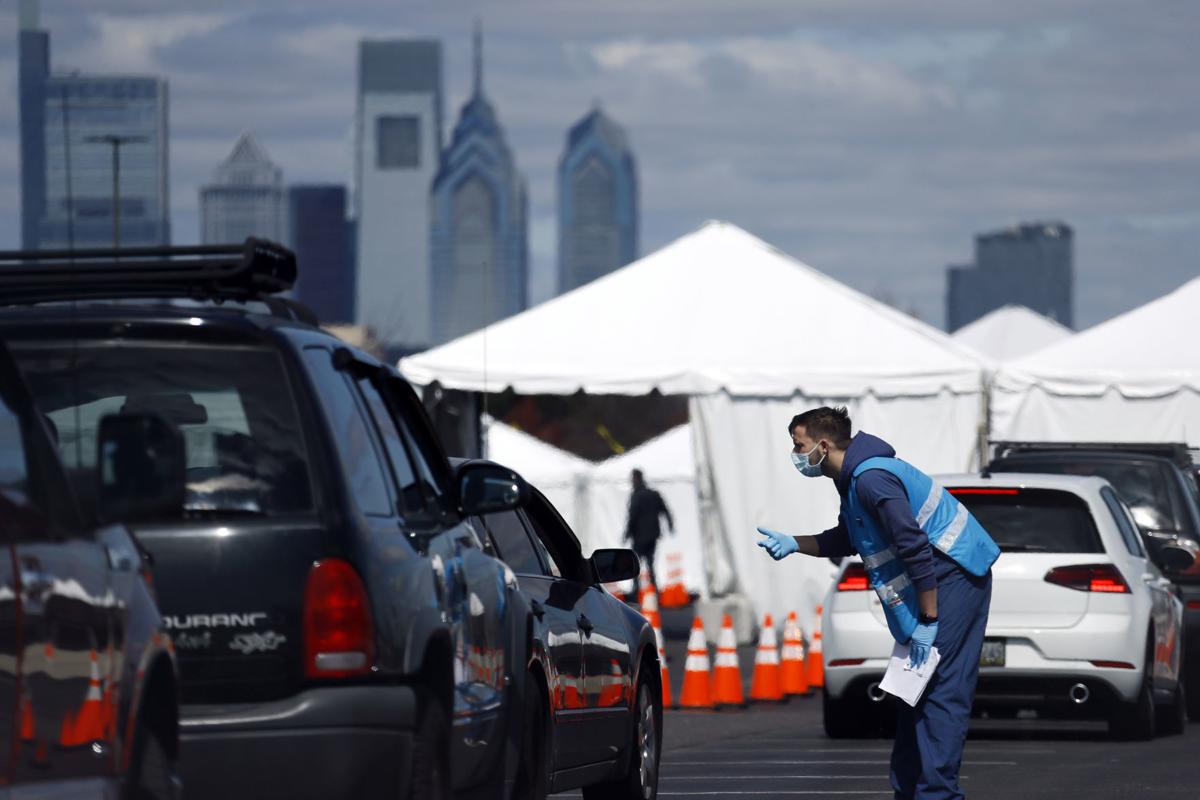 The Pennsylvania Department of Health reported Saturday morning that there are 1,597 additional positive cases of COVID-19, bringing the statewide total to 10,017 in 64 counties.
It's the third straight day of new positive cases topping 1,000 in the state — Thursday featured 1,211 new cases and Friday featured 1,404 new cases for a total of 4,212 new positives in the past three days.
"Unfortunately, there is no evidence that the virus is slowing down," Secretary of Health Dr. Rachel Levine said during Saturday's COVID-19 update. "All the models we have show continued growth of new cases in Pennsylvania particularly in the southeast and particularly in the northeast but other areas too."
The DOH also reported 34 new deaths among positive cases in the state, bringing the statewide total to 136. All of those deaths have been in adult patients.
Cumberland County showed 9 new cases in Saturday's data release from the state and now has 54 total cases and two deaths total.
Cumberland County: 9 new cases and one new death; 54 total cases and one death
Franklin County: 1 new cases; 27 total cases
Perry County: 1 new case; 5 total cases and 1 death
Dauphin County: 20 new cases; 99 total cases and 1 death
Lancaster County: 59 new cases plus one new death; 291 total cases and 5 deaths
York County: 23 new cases; 144 total cases and 1 death
Lebanon County: 33 new cases; 87 total cases
Adams County: 2 new cases; 21 total cases.
Levine released this data during a news conference Saturday:
1,004 people have been hospitalized since the first case was announced in Pa. on March 6
276 of those hospitalized patients have required intensive care
170 of those hospitalized patients required use of ventilator.
489 cases are in health care workers.
14 percent of 695 licensed nursing facilities in the state have at least one case of COVID-19.
Levine said the DOH would not release hospital specific information for cases and deaths.
There are 60,013 patients who have tested negative to date. Of the patients who have tested positive to date the age breakdown is as follows:
Nearly 1% are aged 0-4;
Nearly 1% are aged 5-12;
1% are aged 13-18;
Nearly 8% are aged 19-24;
41% are aged 25-49;
Nearly 29% are aged 50-64; and
Nearly 20% are aged 65 or older.
Most of the patients hospitalized are aged 65 or older, and most of the deaths have occurred in patients 65 or older. There have been no pediatric deaths to date.