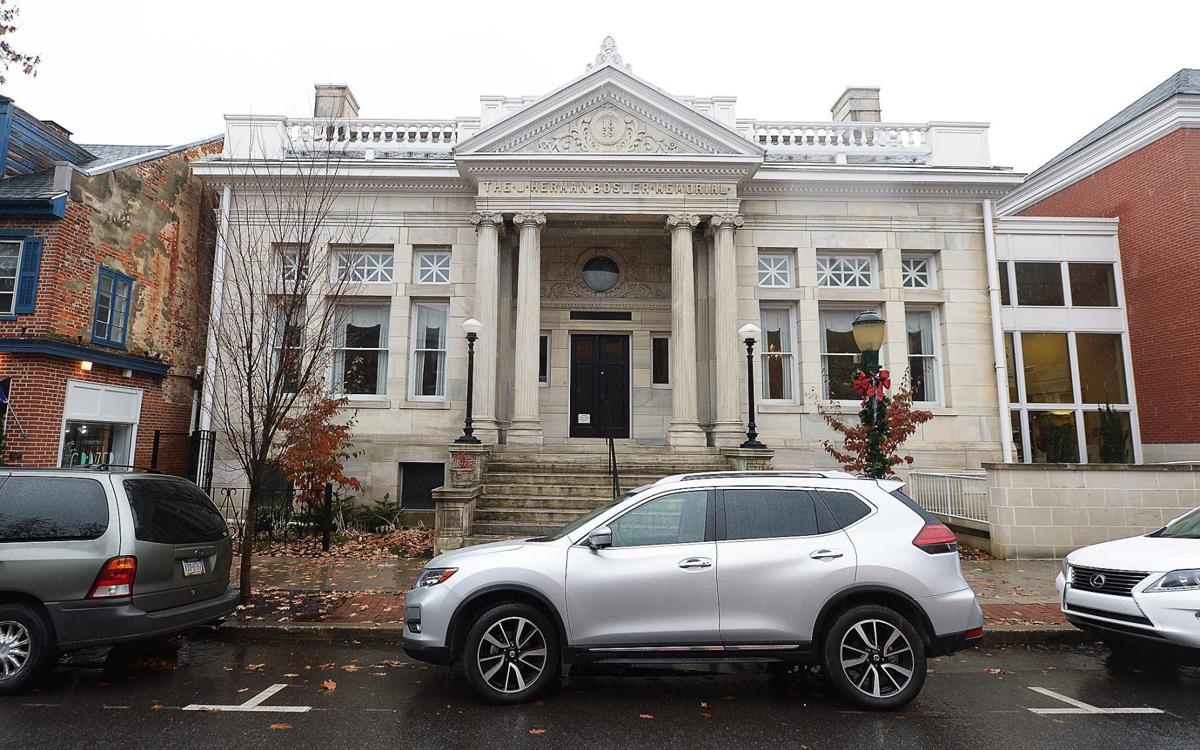 Cumberland County announced Friday its public libraries will reopen using a phased-in approach based on the state's Framework for Reopening Public Libraries.
County officials said in a news release that while plans are being developed and implemented, 
"Each library is developing its own plan in accordance with directives from the Office of Commonwealth Libraries," said Carolyn Blatchley, executive director of the Cumberland County Library System. "All locations will have limited services, but most library hours remain the same, some libraries will offer no-contact pick-up of books on hold and some will offer limited public computer use."
Bosler Library in Carlisle announced it will resume some services Monday, June 1. While the library building itself will not reopen, Bosler will offer curbside pickup and some virtual programs.
The Simpson Library in Mechanicsburg will begin contactless holds pickup Monday, June 1, and one-hour pickup windows are available Monday to Saturday.
County officials said the Cumberland County Library System will abide by all the Pennsylvania Department of Health Guidelines, including social distancing, and masks or face coverings will be required for in-library service, according to the news release. Plexiglas desk guards have been installed for the safety of residents and staff.
Additional procedures for libraries and residents include:
Delivery of materials between Cumberland County's Public Libraries will be limited in June. All new interlibrary loans from outside the county are suspended.
Due dates for all materials due on or after March 13 are extended until June 1, with a grace period through June 4.
Books on hold and interlibrary loan items from March are in the library waiting for residents.
Returns will be accepted in designated areas only. All items will be quarantined for 72-hours before check-in but residents will not accrue additional fines.
Residents can use all online resources and place books on hold, if owing less than $25 in fines, and can access free online services with library cards. This includes tutor.com, Kanopy, audio books, e-books, and databases including magazines and investment information.
Residents can request a temporary Digital Access Card, if they don't have a library card. This temporary card allows residents to access online services, including downloadable eBooks and eAudiobooks. However, it cannot be used for Kanopy, the library's online streaming video platform.
Inspire 2020: Pandemic workforce in Cumberland County
Inspire Pandemic Workforce: Beth Kempf - Executive Director of Community CARES
When most people see trouble, they run in the opposite direction. But in the face of the coronavirus pandemic, Beth Kempf made a conscious sacrifice for the betterment of other people.
Whereas most during this pandemic are able to work from the comfort of their living rooms, Kempf, the executive director of the Community CARES emergency shelter in Carlisle, left house and home to spend 57 days as a full-time shelter employee away from her family.
CARES, which normally coordinates sheltering the Cumberland County region's homeless population at multiple area churches and charitable organizations, encountered difficulty in April with COVID-19 guidelines suggesting that homeless clients should be in one place, according to the borough.
The federal Centers for Disease Control and Prevention recommended that clients at shelters be screened at a central point for COVID-19 symptoms to avoid outbreaks among the homeless.
After working out a deal with Carlisle Borough, Community CARES housed as many as 50 homeless people a night at the Stuart Community Center, which had been closed due to the pandemic, from early April through July.
Kempf, 49, knew she could not stay home and leave the people she served to fend for themselves.
"Listen, I know there's a risk, but I can't keep coming home and exposing my husband to it," Kempf said.
At the same time, she could not just shut down the program and abandon those she promised to serve but didn't want to put her employees at risk. So, she decided to pack her bags and shelter with those she served.
"It's the right thing, right? These people needed help and I had already committed to them that's what we would do for them," Kempf said.
As the shelter's executive director, Kempf is responsible for programming and funding. But now, she stays with the group 24/7 and travels between the shelters and the administrative building.
"It's strange. I remember the first day I was able to leave here. Everything felt surreal. It gave me some understanding for what the people we work with go through," Kempf said.
Despite the uneasy circumstances, not one person in the program has gotten sick, Kempf said. Many at the center have been tested, but so far, the center is clear of the pandemic. Kempf credits this to how well the residents took care of themselves and each other.
"They were really pulling together and being part of the solution for themselves," Kempf said.
Kempf said homelessness does not end during a pandemic. In fact, it tends to exacerbate problems. The business shutdowns have prevented people who are homeless from accessing basic utilities such as showers and bathrooms, which are necessary for personal hygiene during a pandemic. However, CARES began using the Stuart Community Center at 50 W. Penn St. to provide for the people they help.
Kempf, who has been the director of CARES since 2018, hopes her efforts inspire others to see the best in people regardless of their station.
"All people have value. I wanted everyone to remember no matter what's going on, they're worth some kind of sacrifice," Kempf said. "Where others would say 'no thank you,' we say 'we welcome you.' That's the beauty of what I do. I get to be a consistent presence for some people."
It might be tough for others to accept and provide care for people facing homelessness. But one factor Kempf relies on is her faith.
"I choose to see myself; I choose to see they were designed for a purpose and that they have every right to figure out what that purpose is," Kempf said.
Kempf said God has been significant in transforming her world.
"Like a lot of people, I was a messed up teenager, a teenage mom, a suicidal person; and the lord changed my life," Kempf said.
Despite her efforts, Kempf remains humble about her role.
"This is a larger effort than Beth," she said. "I just happen to be able to put myself in this position for this season. Everyday, the staff do that. Everyday the volunteers do that."
Anyone experiencing housing insecurity can call 211 for an assessment and referral. Alternatively, they can contact Kempf at the CARES phone, and press 3 to redirect to her cellphone.
Q&A with Beth Kempf
Executive director of Community CARES .
How many years at your current job:
Hometown (where you live now):
What do you like best about what you do?
I like being around our clients and our staff and our volunteers. Really it's not work when you're doing what you love, right?
What is the toughest challenge you face as part of your job during this pandemic?
The toughest challenge was securing a safe location for everybody.
Something you would like the public to know about what you do?
Every life is worth investing in. And, in order to continue to do what we do, we have to secure a permanent site. I work with the best people ever. Somehow, make a very big deal about the people who work and volunteer here.
What's your proudest accomplishment?
My family. And, each time I see a life changed. When I see someone that is at a low point and they can't see for themselves a future, to be able to help them identify the first step toward a future and seeing them walk it out and accomplish some sense of completion with that. Seeing people be able to identify themselves by their future, not their past, is a beautiful thing.
What goals do you have in your field of service?
Obviously for us, we are looking to hone and build our outreach program and build our homeless prevention funds. Also, to build a permanent location for the shelter so we can continue to build lasting impacts on people's lives. We are always looking for ways to set people free from this life of uncertainty.
"All people have value. I wanted everyone to remember no matter what's going on, they're worth some kind of sacrifice." — Beth Kempf
Inspire Pandemic Workforce: Alfredo Iannuzzi - owner of Marcello's Ristorante & Pizzeria
As the COVID-19 pandemic arrived in the United States, Alfredo Iannuzzi drew inspiration from his family and friends in Italy when thinking about how to help the local community.
Iannuzzi, 39, of Carlisle, is the owner of Marcello's Ristorante & Pizzeria in North Middleton Township. Since the end of March, his restaurant has been matching donations from the community to prepare warm meals including ziti and pasta with meat sauce every Saturday for people in nursing homes, hospitals, emergency rooms and law enforcement departments in the community.
Although he has been able to run his business and help the community during this time, Iannuzzi said his initial outlook was not as optimistic.
"The first few weeks it was really bad. The first few weeks it was actually kind of scary because we got a big hit," Iannuzzi said.
Then Marcello's started to receive more and more orders for takeout and delivery. Iannuzzi said he is especially happy and proud that he has been able to keep all of his employees working and earning paychecks during the pandemic when the outlook was initially not as optimistic.
"I felt like I could do something for the community. We've been getting a lot of support, and that's all I could do to give back to the community," Iannuzzi said.
As an involved member of the community — he coaches soccer and sponsors activities such as Little League — Iannuzzi said at first he wasn't exactly sure how to help the community amid social distancing guidelines with many things shut down.
As COVID-19 swept across Italy before hitting the United States, Iannuzzi said he saw family live through the pandemic for about a month and a half earlier. After observing how his friends helped their local communities, he said he was inspired to do the same in his.
On May 9, Iannuzzi said they were able to feed people during both the morning and night shifts for the first time.
"I just want to say big thank you to the Carlisle community for everything they're doing for us. And you know, hopefully things go back to normal soon," Iannuzzi said.
Donations to help fund the meals are dropped off at the restaurant in varying amounts, from a few dollars to $50 typically, said Iannuzzi, citing an instance where a customer in Florida sent a $50 check donation in the mail to help.
Updates on the money donated and number of meals served every Saturday can be found on Iannuzzi's Facebook page. Iannuzzi said he plans to continue this work for the foreseeable future, as long as the community can use a helping hand.
Q&A with Alfredo Iannuzzi 
How many years at your current job: Owner of Marcello's for a little over 15 years.
What do you like best about what you do?
I enjoy having contact with people, making a lot of friends every day, and I am just a people person. I enjoy what I do.
What is the toughest challenge you face as part of your job during this pandemic?
I would say seeing tables empty — we have a beautiful dining area, a beautiful dining room that used to be full of people, and now it is empty.
Something you would like the public to know about what you do?
I really enjoy what I do and the community of Carlisle, and how supportive they have been to us. We are having great business even if it is only takeout, and people have been very supportive. They have been very kind and patient and just been very, very supportive to us.
What is your proudest accomplishment?
That I am giving back to all these heroes, like nurses, doctors, police officers. Like every Saturday when I wake up, I feel really happy that I know I am about to see 150 to 200 people. When they see my face, I just get a nice satisfaction with how happy they are when I drop off our food.
What goals do you have in your field of service?
I am planning to open another restaurant soon, it is going to be called Pompeii, right next to the new Hilton Hotel (at the former Masland/IAC site) just coming down the Spring Road. I am very excited for what is next, it is going to be a new adventure.
Editor's Note: This article was updated on June 3 to reflect Alfredo Iannuzzi's correct name.
Inspire Pandemic Workforce: Dale Kuhn - Truck driver for Carlisle Carrier
Dale Kuhn has persevered through many challenges during his decades as a truck driver.
Kuhn said he spent 23 years with the first company he drove for before losing his job.
The day after being let go, Kuhn said he went to the unemployment office to fill out his paperwork for unemployment and to find a new job.
He said the woman at the office who helped him seemed surprised that he had been terminated the day before and was out looking for a job that day. When he asked her why she said that, she responded that most people she dealt with tried to ride out their unemployment first before finding a job.
"That's just not the way I was raised," Kuhn said.
Kuhn then entered the Commercial Driver's License Training Center at HACC. Less than two weeks after he graduated Kuhn said he was driving again for the Carlisle Carrier Corp.
"I've been happy with them, they've been a very good company. I couldn't ask for better people to work for," said Kuhn, adding they treated him well over the past eight and a half years and were especially supportive and caring when his wife died.
Kuhn said he experienced many challenges on the road throughout his career. When he first started driving, Kuhn said he saw an accident happen in front of him when another truck swerved at a 45-degree angle before hitting a concrete barrier. He called 911 and reported the accident as he tried to slow down and navigate through the debris of the accident.
As Carlisle Carriers serves the Northeast region of the United States, Kuhn said he travels up to Maine almost every week. His furthest point west has been Fort Wayne, Indiana, and he said he drives as far south as North Carolina. Lately, Kuhn said he has been driving about 2,600 to 2,900 miles a week.
Along with increased security measures due to COVID-19, Kuhn said one of the ongoing challenges is other drivers. He said he realized how unsafe people can be on the roads the moment when a device on his truck, which beeps when another vehicle is too close and shows the speed of those who cut in front of him, showed somebody cutting him off the other day driving at 122 mph.
Kuhn said he hopes to see others be more courteous on the road, particularly during the current pandemic, as police have not been out patrolling as much and truck drivers are trying to make sure food and other essential goods reach stores.
Q&A with Dale Kuhn
I'll be 65 in three weeks, but right now 64.
How many years at current job:
8.5 years at Carlisle Carrier Corp.
Hometown/where you live now:
What do you like best about what you do?
I enjoy the travel. I miss my wife because she passed away last January, so it has been kind of tough being out on the road all the time by myself, and then coming home and still being by myself. I guess my thing is that I have been quarantined before quarantine was cool.
What is the toughest challenge you face as part of your job during this pandemic?
Getting into places. They scan you for temperature and make you fill out questionnaires now, like if you've ever been out of the country, you know somebody that has been out of the country or if you know anybody that had COVID-19. Then they ask if you have been ill lately, are you running a temperature, runny nose, sneezing, coughing, those kinds of questions before they even allow you to the security area. So, they do all that before you get really on site, to check, and then also now we have to wear masks before we enter a facility as well.
Something you would like the public to know about what you do?
You know we are out here working every day, trying to get products and food to the stores and warehouses, and the hardest part is people cutting in front of you or doing different things while driving. It is not only risking their lives, but they are risking my life as well, and it is disheartening to see how the motorists treat the truck drivers.
What's your proudest accomplishment?
I would say that I treat people well, and most of the places that I have been to, if you show signs of being polite and courteous to them, they are polite and courteous back.
What goals do you have in your field of service?
My goal right now is just to keep doing what I have been doing and doing whatever I can for the company. My goal right now is to get 32 more months in before I retire.
Inspire Pandemic Workforce: Austin Stoltzfus - Delivery driver for Grand Illusion Hard Cider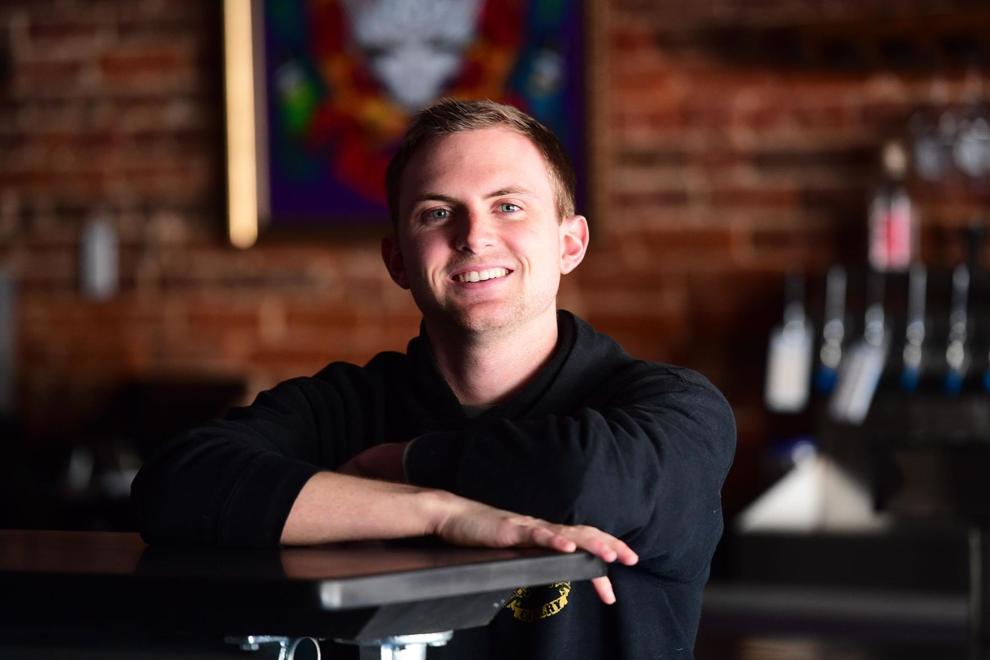 Some jobs are simple. Some are jobs most people wouldn't even think about on a daily basis.
But, during a pandemic like the COVID-19, it brings to light just how important some of these jobs can be.
Take, for instance, Grand Illusion Hard Cider delivery driver Austin Stoltzfus. He's a regular person who's doing something big during a time of need for so many. When going out of the house is limited to everyone in the state, people turn to delivery drivers for their meals.
That's where Stoltzfus steps in to help his community.
He does his best to get each customer their order in an efficient and safe manner. And in a time like this, safety becomes even more important to Stoltzfus, Grand Illusion and the customer. So, Stoltzfus does his best to keep himself and everyone he comes in contact with safe, and with peace of mind.
"Washing my hands after I return to the restaurant and remembering my mask are small, simple tasks, but I just double check myself each time before I make a delivery," Stoltzfus said. "If I'm delivering to a grocery store like Giant, I try to be time-efficient, but also keep a 6-foot distance and follow the aisle arrows. This proves to be a bit tricky at times, but it just takes a short while longer than usual."
Stoltzfus, like almost every essential business worker tasked with maneuvering through a pandemic, is just trying to do his best while keeping spirits up for both himself and those he comes in contact with.
For Stoltzfus, sometimes it's the little things that stick with him.
"I did receive a large tip a few weeks ago and it honestly made my day," Stoltzfus said. "It was one of those things I just really appreciated because we're all going through a financial strain right now, so that really meant a lot."
While the pandemic's end doesn't have a clear timeframe right now, essential workers will continue to be a driving force for what keeps the economy and regular life for so many going. While Stoltzfus navigates being a part-time delivery driver for Grand Illusion and working through college classes at Shippensburg University, he still finds time for the little things.
Especially the little things in and around Carlisle.
"My favorite place around Carlisle is Opossum Lake," Stoltzfus said. "Whether it's hiking, fishing or just reading on a bench, it's definitely my favorite place to be. Luckily, I can still go as long as I maintain a safe distance from others. I also enjoy walking the trail around Letort Park. My favorite place to eat in Carlisle is Yak and Yeti and I enjoy getting drinks at Grand Illusion, Molly Pitcher and Burd's Nest."
Q&A with Austin Stoltzfus
Delivery driver for Grand Illusion Hard Cider in Carlisle.
How many years at your current job:
Worked at Grand Illusion for less than a year (started in December).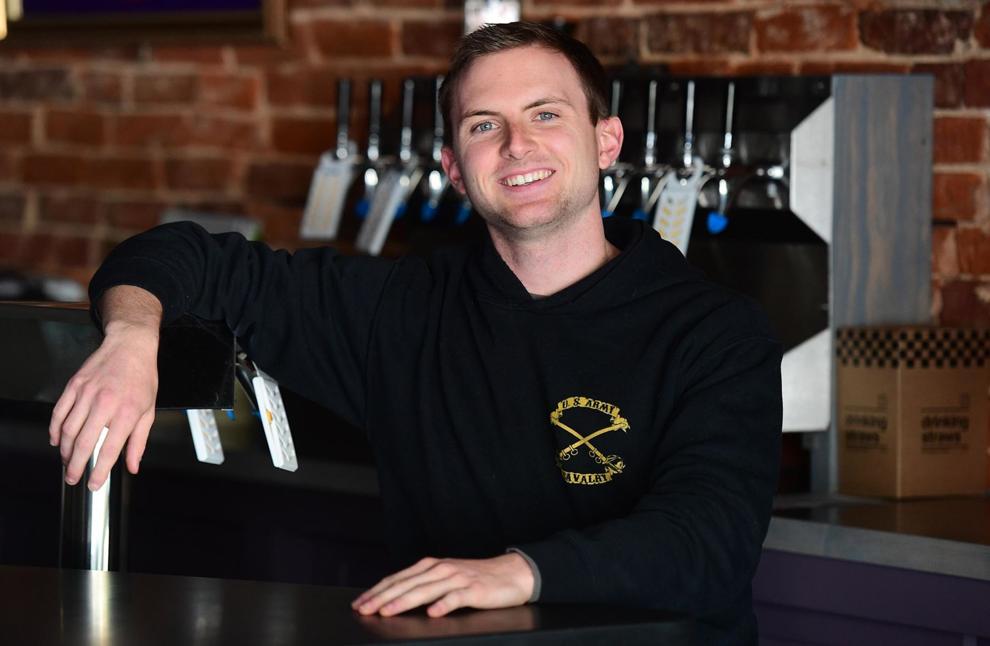 What do you like best about what you do?
Apart from being able to provide a service in a time where so many aren't as fortunate, my favorite part of the job is being able to work on my own (in a sense). I really like driving and listening to music, so the job style fits great. Also, it feels good to work for a small business while so many others had to close and try to survive.
What is the toughest challenge you face as part of your job during this pandemic?
The toughest part of the job during this pandemic is trying my best to stay clean and hygienic at all times since I have to handle products that countless others will come into contact with. I filed for unemployment since my hours were cut. A personal choice I struggle with is knowing whether or not I should file for unemployment one week or another. Since my hours tend to be inconsistent, I don't want to file if I don't absolutely need the money that week. It's tough making those decisions.
Something you would like the public to know about what you do?
All the delivery drivers are adhering to social distancing regulations while making deliveries. I try my best to stand back 6 feet after I ring the doorbell and keep sanitizer in my car while delivering for the restaurant.
What's your proudest accomplishment?
As of right now, my proudest accomplishment is graduating from Shippensburg University this May. I was really lucky to have the job I do which allowed me to work and get my degree at the same time.
What goals do you have in your field of service?
My goal as a driver is to deliver Grand Illusion products as efficiently and safely as possible.
Inspire Pandemic Workforce: Joanne Fortney - Food program manager at New Hope Ministries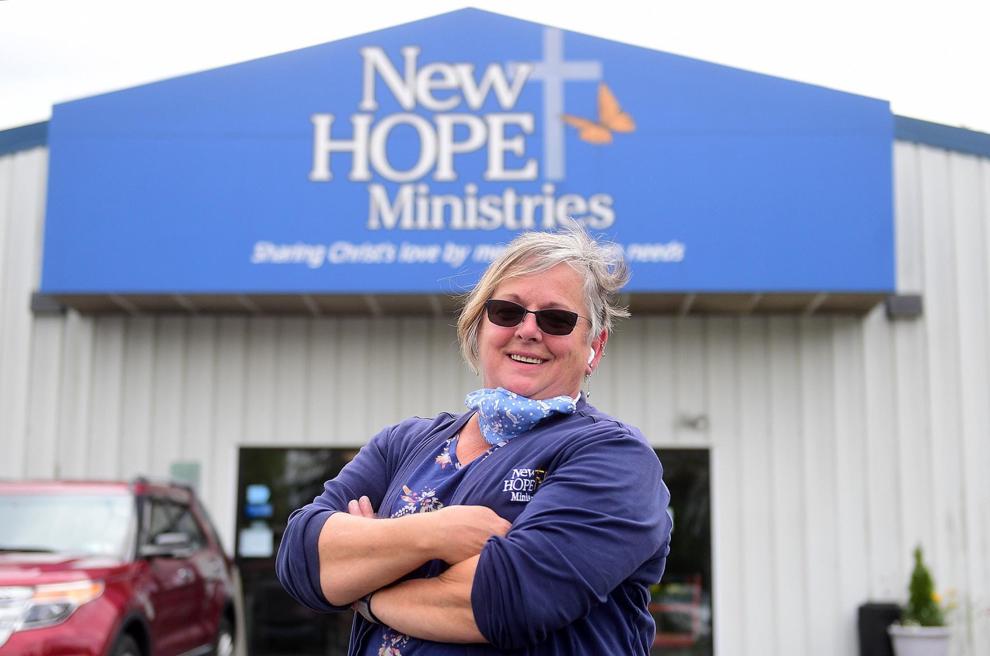 Joanne Fortney accepted a temporary administrative assistant position at New Hope Ministries 22 years ago.
As the food program manager for Cumberland County, Fortney takes care of anything that relates to making sure there's food available for guests at the Mechanicsburg and Lemoyne centers whether it's doing paperwork, organizing food deliveries, directing volunteers or even driving and loading trucks.
"With this pandemic, that's probably one of the hardest (things) because a lot of the volunteers over the years that have served here — and have cared for me as well as caring for other people — have been out because of the pandemic," she said.
New guests have been finding their way to New Hope as more people become unemployed during the crisis. Usually, Fortney said, additional guests at New Hope were people who used their services in the past and again found themselves in need. That's not the case this time.
"This past month, we had 51 brand new people who had never been to New Hope before in Mechanicsburg alone," she said.
Additional guests to serve and breaks in the food supply chain visible in grocery stores were a cause for concern, but Fortney said she once promised New Hope's executive director Eric Saunders that she would tell him if she ever thought there wouldn't be enough food.
"I have never felt like that, ever, throughout this whole thing," she said.
People may not be getting the variety they usually have. Canned vegetables, for example, are hard to come by. Fortney has, however, been able to get rice, grain, beans and other commodities to help see the centers through. The connections she's made over the years also gave her the opportunity to offer special items like bleach to the guests.
But, for Fortney, the spiritual work being done at New Hope is as vital as providing for physical needs.
The New Hope staff and volunteers talk to their guests as they drive through the tent set up in the parking lot to pick up their food. They listen to their fears, pray with them and have been able to give them Bibles donated by the Salvation Army.
"We have the opportunity to listen and to hear them. Sometimes their greatest need isn't about the food that they are here to receive but about knowing that they can come and somebody's going to listen to what's going on in their life without judgment," Fortney said.
Q&A with Joanne Fortney
Company: New Hope Ministries.
Age: 57.
How many years at New Hope: 22 years.
Hometown (where you live now): Mechanicsburg, Pa.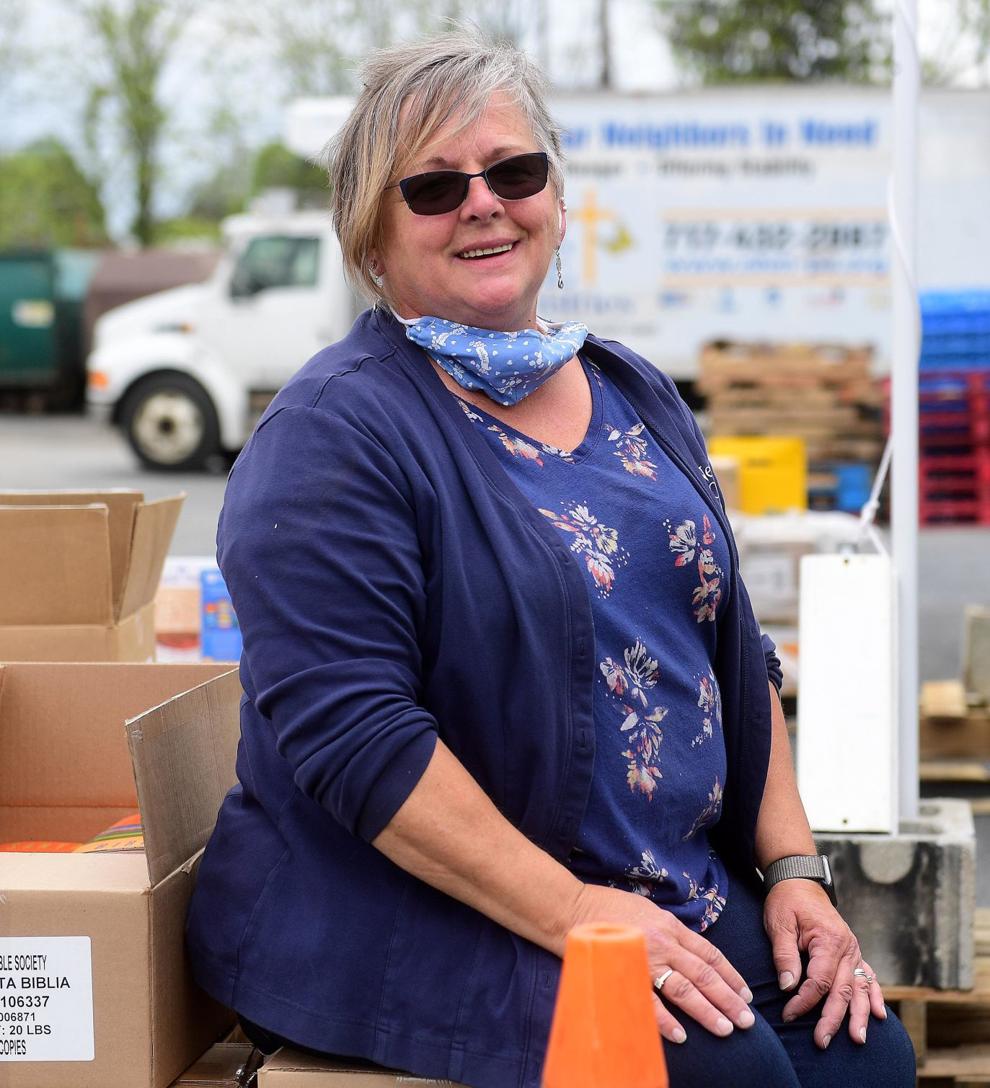 What do you like best about what you do?
I love to help others and am a problem-solver by nature. Being able to come to work and help people feel better about themselves in their greatest time of need, no matter what it is, is a blessing. Many have been coming to New Hope for a long time and sometimes that service is just listening, hugging, and most importantly, praying and agreeing with God for something in their lives. I love to work to create the best experience a guest can have when they are here. That could be the radio that plays Godly music 24/7, the paperwork process for both those that are serving as well as for those that are being served, developing creative ways to share all of the life changing programs New Hope has available, to finding food for the many different nationalities we serve. There is nothing more rewarding than to see lives changed.
What is the toughest challenge you face as part of your job during this pandemic?
We have established a curbside service for giving food. Some days it feels as if we have gone backwards with serving pre-packed boxes, since our pantry has been a self-serve model for more than 10 years. But since this is the only way we can offer food, we do it gratefully. We are still accepting donations regularly Monday through Friday from 9 a.m. to 4 p.m. also using the curbside model. Doing curbside also means no hugging. Seeing some guests that have gotten their lives back on track, holding stable jobs now, but feeling broken and scared about what is to come. Keeping positive helps lift their spirits and encourages them that "God's got this too!" Lastly, the restrictions regarding the number of people that can be in the building at a time make the physical work more and the hours longer.
Something you would like the public to know about what you do?
We share Christ's love by meeting needs, food for the body and the soul.
What's your proudest accomplishment?
This is one of the hardest questions for me to answer. I am proud, however, of the many countless volunteers that have served our guests with love and compassion, and for those that have served me with much love and patience as they lift, drive, move food, sort and stack food. These are amazing individuals who give freely of their time and talents to make a difference in the lives of others, many they don't even know.
What goals do you have in your field of service?
My goal is always to provide the best experience someone can have when they are potentially in the worst situation of their lives. This means I also strive to ensure we can provide as much healthy, fresh food as possible in hopes of meeting not only their physical needs, but providing means to a healthy diet and promoting good nutrition for overall health.
Inspire Pandemic Workforce: Craig Forbes - Giant Co. store manager at Walnut Bottom Road
Craig Forbes wants customers to know a few things.
The Giant Co. store manager — he works at the Carlisle location on Walnut Bottom Road — has seen panic buying and is managing a staff he knows is tired, mentally and physically. The coronavirus pandemic has been a stress on all facets of life — for his customers, his staff and himself.
But he's proud of what his store is trying to do in trying times.
"Obviously, that was an unprecedented time for sure. We've seen snow storms, we've dealt with that, we've dealt with power outages, we've dealt with holidays, and we're usually able to prepare for those," said Forbes, a Cumberland Valley High School graduate who lives in Mechanicsburg. "But something that came out of the blue like that — it was chaos. … I think what rocked the team the most was the fear the customers had. But it also gave us the opportunity to really engage and help the customers."
Forbes's pride in his own job is evident. He sees the grocery store he manages as more than a store. He believes it's a link to the community — whether being there for customers in the store, or partnering with local churches for various causes.
He wants customers to know his staff, despite the challenges, is proud. They're doing the best they can to provide the foods and goods customers want, some of which are now in limited supply.
They're a team of high school and college students who are worried about not being able to walk at graduation. They're a team of older employees who might be at-risk for COVID-19, single mothers trying to raise their children without child care services.
"There has been an absolute change during this pandemic," Forbes said. "There's been a change for me personally as well, in regards to our role.
"Seeing through all this the importance of the job they have to do. … I've reminded them that every day."
Forbes has seen a shift in attitude, and he's also seen one in shopping habits. The pandemic will forever alter grocery shopping, he said. The most notable change is the sudden increase in online shopping, including curbside pick-up or delivery. He saw steady increased usage of those services in the year before the pandemic, but there's been a sudden spike he doesn't think there is any turning back from.
"Obviously we've had this at our store since June," Forbes said. "[At the time, customers were] testing it out, they wanna try it, they're buying. … With all of this, we've maxed out for weeks at a time for what we're capable of supporting. And then we had to meet the community with what they need for this."
Q&A with Craig Forbes
Giant Co. store manager, Walnut Bottom Road.
How many years at your current job:
19 years total, store manager for two years.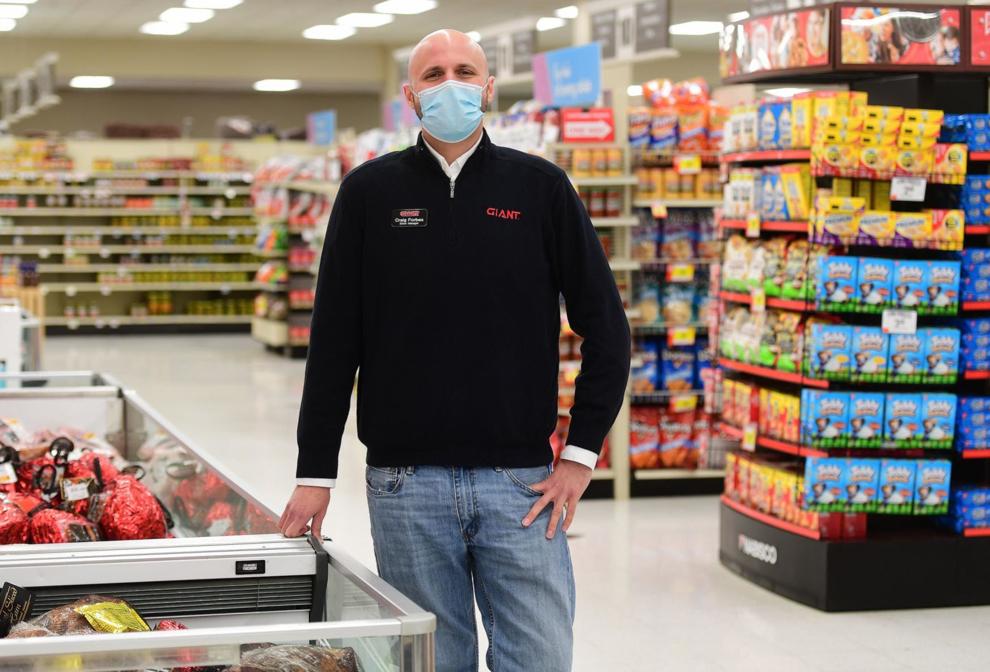 What do you like best about what you do?
A saying that we have in our industry, 'This is a people business, food is just the background.' I've always had a passion for service and teaching. I've always had a passion for the teaching side. … The Giant Co. obviously has huge roots in the Carlisle area, beginning as the meat market in 1923.
What is the toughest challenge you face as part of your job during this pandemic?
I think providing people with food is an extremely important function obviously, and at a very basic level that's what we do here. I've always taken pride in having food available for the customers. … Probably the hardest part is not having what people are looking for. Back in March when this all began, people were afraid and panic buying. … And really just balancing — providing goods that customers need, keeping my team and customers safe.
Something you would like the public to know about what you do?I want the public to know that my team members are proud, they're extremely proud about what they're doing. But they're tired. Their hands are dried from all the washing. … They're rising to the challenge that's kind of been thrown in front of them.
What's your proudest accomplishment?
If you had asked me that back in February, I would probably say becoming a store manager after 19 years. But I would say undoubtedly the source my store has been able to provide during this pandemic. … They're taking that ownership to continue to do what we do.
What goals do you have in your field of service?
Really, right now my goal is just to continue to provide this community with what they need. Model a level of leadership to honor both my family and the Giant Co.
Inspire Pandemic Workforce: Gail Hurley - Chartwells Director of Dining at Carlisle Area School District
Gail Hurley and her staff had to quickly adapt to the new challenges forced by the COVID-19 pandemic and school shutdown to make sure the food they prepare made it to students.
Hurley, Chartwells director of dining at Carlisle Area School District, said that although the pandemic is an unprecedented situation for everyone, she did have some prior experience working in disaster relief.
"Disaster planning is not the problem. It's the extended length of time that this one was," Hurley said. "Normally, you know, you have floods or snowstorms or things like that, there's a quick turnaround."
Hurley said she and her staff have handled weekly food distributions for students and their families in the school district for the past 11 weeks. Hurley helps run a school district food distribution program where a week's worth of meals is distributed to families at various distribution points on Mondays.
After the first week Hurley said she and her colleagues reflected on what they thought they did right, what they did wrong and what they could do better to improve the program. They have transitioned from serving 400 kids a week to about 900 at one point, and now are settling back to about 800.
During the first few weeks Hurley said she also made sure to have a back-up plan in place if she became sick. She made sure her managers knew how to run everything, from setting up the production line and how to load bags with the heaviest items at the bottom.
In addition to preparing her staff, Hurley said her fellow Chartwells directors in the area also prepared to serve as backups for each other in case somebody became sick and another team had to come in. Carlisle Area School District outsourced its food services program with Chartwells several years ago.
Access to PPE was another issue they faced. Hurley said her staff could not get masks, so she made them for herself and her staff. She found filter fabric and made sure she put them into the masks she made.
Now when people arrive at Hamilton Elementary School to pick up food on Mondays, Hurley said cars are directed in, security staff checks off their names and little tickets are placed on the windshields so the person at the dock knows how many meals to take to the car.
"We've got this down-pat, so if anybody needs a model, they can just come to Carlisle," Hurley said. "We just want to be professional at everything that we do, and we're not afraid to make mistakes but we're also not afraid to try different things."
As Hurley and her team finish their work for the academic year, she said she has also been working with the Project SHARE food pantry in Carlisle, which will provide summer meals for students.
Q&A with Gail Hurley
Chartwells Director of Dining at Carlisle Area School District.
How many years at your current job:
(where you live now): Lewisberry, Pa.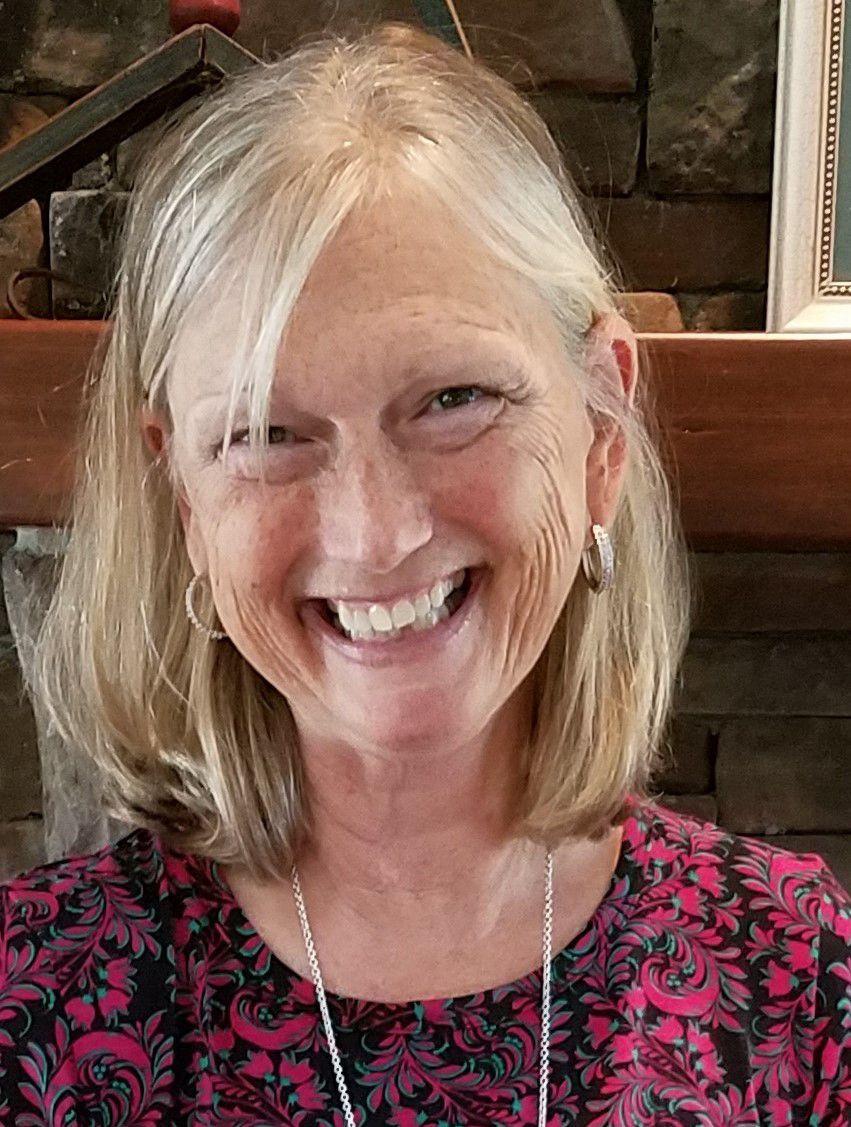 What do you like best about what you do?
I think at Carlisle I am allowed to think outside the box. And I hate using that term because everybody uses it, but if I have a wild idea, I know I'm not going to be shut down immediately, that the district office gives me the opportunity to kind of present an idea. Whether or not it is good for the district at that moment is, you know, debatable, but at least we have the opportunity to do different things throughout the course of the school year.
What is the toughest challenge you face as part of your job during this pandemic?
The first week, we left school on a Thursday, we had a day off that Friday, and that weekend was when everything was starting to happen, so we turned around and already started feeding the students that Tuesday. It was a matter of all weekend being in touch with each other, working out a plan, and making sure that we could follow through with that plan to get those meals through. The week after that, when a lot of other states and school districts were closing, it became a problem of everybody wanting the same convenient foods. All of a sudden there was such a high demand for that product and suppliers weren't able to turn around as quickly as we needed them. So, the first couple of weeks, it was just a struggle to kind of get the foods that we needed. We would put an order in and then we would get stock-out out notices, so then we had to go to plan B and sometimes Plan C.
Something you would like the public to know about what you do?
I know there's always that stigma of school lunches, you know, more so now over the past couple years with the tighter regulations, the nutritional requirements and things like that. And we do our best to be able to be innovative within the guidelines that we have. My team and I are very proud of this, of the items that we have. We use fresh vegetables and roast fresh vegetables, fresh or frozen that's it, never canned vegetables. All of my schools are self-reliant in that they make their own food at their schools, it is not made by a central kitchen hours ahead of time and sent to them for service. They are making their meatloaf, they are putting their chicken tenders in the ovens, and they are making as many of the food items as they need for each day.
What is your proudest accomplishment?
Getting through this. I think it is. You just switch, instead of leading with your left foot, you lead with your right foot. It's just that constant being able to change and do that 180, and to not skip a beat, and that is the most important thing. I need to make sure that the food service is seamless, no matter if … you know one of the worst days that we had at school was when we had a two-hour delay, and a two-hour early dismissal. The same day. And literally, we were like, serving lunch at 9:30 in the morning. So, it's just being able to make things look like we do it all the time.
What goals do you have in your field of service?
My goal is to be able to plan out 2020-21. It's funny because we will be done in a few weeks, like I think our last two services are coming up, and then we normally will start planning, organizing. We should have started planning for next year already. So not just having one plan, we are going to have to have A, B and C, so that when it gets close to that opening day we'll already have the kinks worked out in variable plans so that we'll be ready, because the most important thing for me is to make sure that my staff feel good about what they need to do. If I'm freaking out, that's not a good thing, because then they are going to be like, "Oh holy cannoli, Gail's freaking out so it's really bad." So that is my goal, to not freak out while we open up for next year.