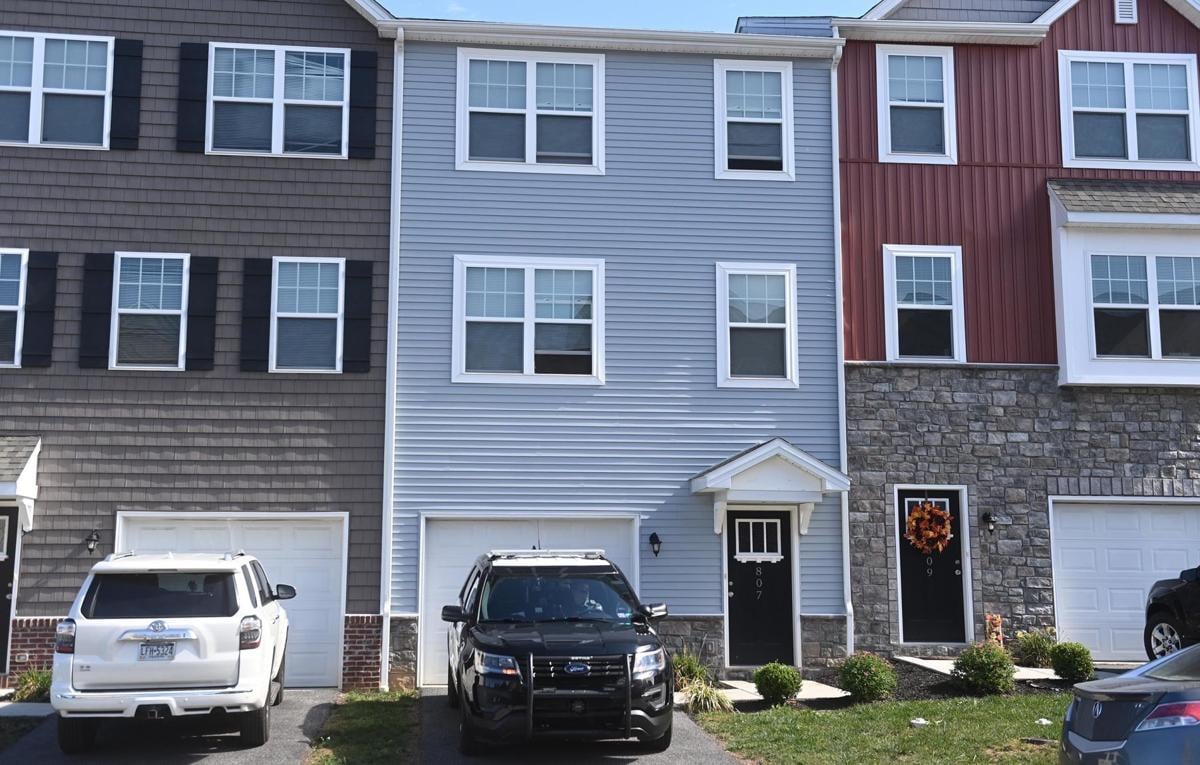 Hampden Township Police have charged two people in the Sept. 30 death of a Hampden Township man, Cumberland County District Attorney M.L. Ebert announced in a news release Friday.
Alan Daniel Williams, 27, of Mechanicsburg, was charged with criminal homicide, possession of a weapon, two counts of assault with a deadly weapon, aggravated assault, three counts of recklessly endangering another person, three counts of endangering the welfare of children, carrying a firearm without a license and tampering with or fabricating physical evidence.
His girlfriend, Crystal Lee Dupert, 25, of Mechanicsburg, was charged with criminal homicide, conspiracy, hindering apprehension and three counts of endangering the welfare of children.
Both are being held in Cumberland County Prison without bail and face preliminary hearings on Oct. 7 in front of Magisterial District Judge Paul Fegley.
The news release said that Hampden Township police responded to a call for an assault involving a firearm at a home on Admiral's Quay Drive on Sept. 30.
Upon arrival, they found Andrew Konetsco dead from an apparent gunshot wound to the chest.
The Cumberland County Forensic Investigation Division found casings from a 9 mm handgun at the scene.
According to the news release, a witness told police that they saw Konetsco on the phone shortly before the incident and that Konetsco seemed upset. A short time later, the witness heard an argument and gunshots. Neighbors told police that they heard loud pops that were believed to be gunshots.
Surveillance footage recovered during a neighborhood canvass showed a car parking near the home shortly before 8 p.m. and then quickly leaving, according to police.
During their investigation, police discovered that Williams had been in an argument with Konetsco earlier in the week and threatened to shoot Konetsco.
Police said Dupert drove Williams to Konetsco's home with their children in the vehicle so that Williams could confront Konetsco. Williams entered the home unannounced and shot Konetsco with a 9 mm handgun registered to Dupert, police said.
Williams and Dupert then fled to a relative's house, police said.
Police also said that Williams hid the gun before going to a friend's house and that Dupert took the children to a family member's house.
Police located Williams after he was involved in an auto accident on Oct. 1, and Dupert was arrested later that evening.
Both were arraigned on Friday morning.
Hampden Township Police were assisted at the scene by Silver Spring Township Police, Mechanicsburg Borough Police, Pennsylvania State Police and the Cumberland County Sheriff's Office.
Sign up for our Crime & Courts newsletter
Get the latest in local public safety news with this weekly email.