When Sylvia Rambo was a sixth-grade student in the 1940s, a bus took her took her from the Carlisle Barracks where her stepfather was stationed to school at the Franklin Building.
"I remember going past the (Dickinson School of Law), and something just hit me: you're going to be a lawyer. And that was it," Rambo said. "I was determined I was going to be a lawyer."
Her family thought she was crazy, and it would be hard to blame them: nobody in her family had ever graduated college, let alone become a lawyer.
Rambo not only became a lawyer, but a judge; not only a judge, but a federal judge; and not only a federal judge, but the first woman to serve on the bench of the Middle District of Pennsylvania.
Rambo, now 83, recently celebrated the 40th anniversary of her appointment to the federal bench. A lot has changed since her appointment in 1979. There are a lot more employment discrimination cases, drug cases and bank robbery cases than there used to be, and she now encounters far more traffic during her commute from West Pennsboro Township to Harrisburg on Interstate 81, she said. However, she believes she still has important work to do, and has no plan to leave soon.
"I am very proud to be a member of the third branch of federal government," she said. "Our democracy will last as long as an independent judiciary is there."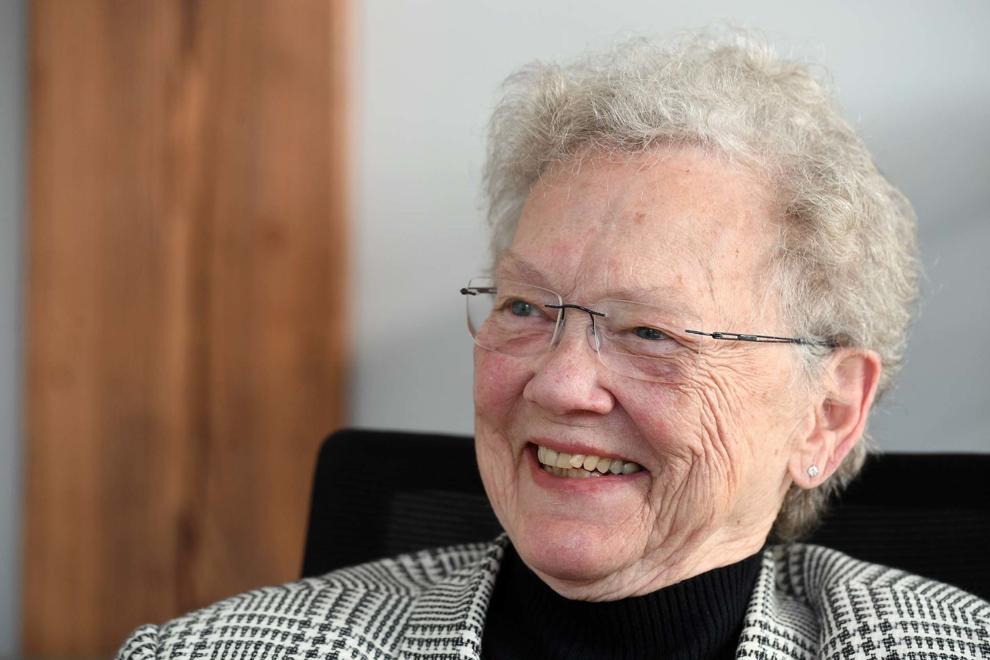 Becoming a judge
What Rambo lacked in family pedigree for a legal career, she made up in intelligence and determination. She finished at the top of her class at Carlisle High School and graduated from Dickinson College in 1958. After graduating from law school, she set up a successful private practice, served as a public defender, and was appointed to a vacancy on the Cumberland County Court of Common Pleas in 1976.
That wasn't the last hurdle she would face in her path to becoming a federal judge, however. She lost reelection to the Cumberland County Court of Common Pleas in 1977, a defeat that a contemporary account in The Sentinel attributed to her being a Democrat during a Republican wave election in the county.
She attempted to return to public practice, but quickly learned she preferred being a judge.
"I realized I couldn't advocate anymore because I could see both sides," she said. "Actually, I lost clients as a result of that."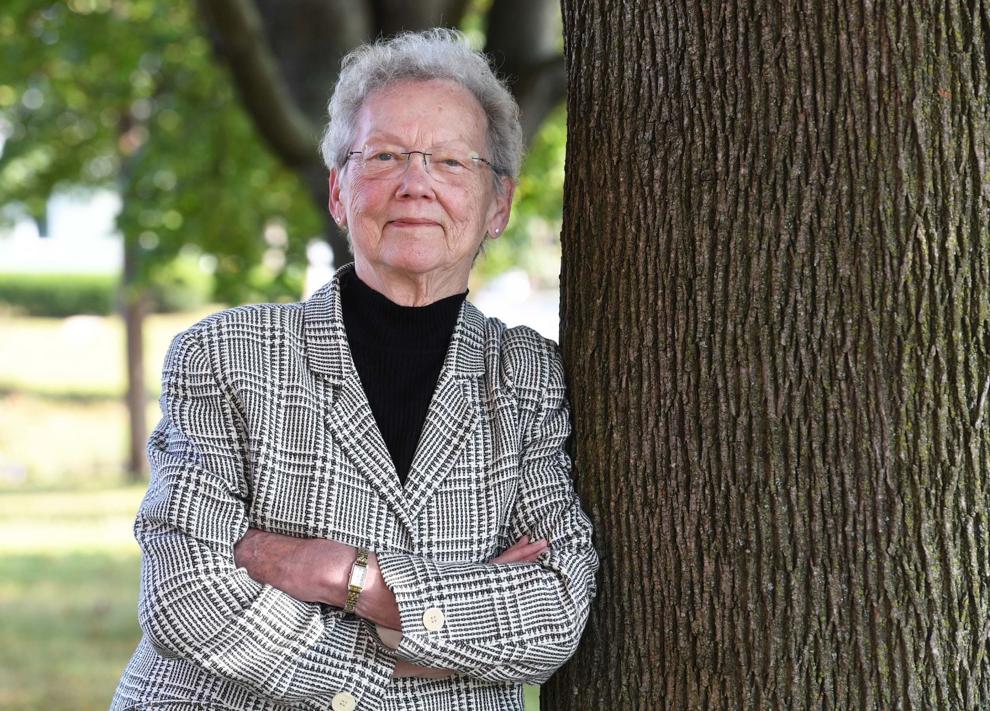 'You don't look like a judge'
People encouraged her to apply for an opening on the federal bench, where she had several things going for her. She had judicial experience, both civil and criminal law experience, and President Jimmy Carter was looking to appoint women to the federal judiciary, she said. Rambo was nominated by Carter and confirmed by the U.S. Senate in July 1979 as the first female federal judge for the Middle District of Pennsylvania.
Her fellow judges accepted her as a female judge, she said. Some attorneys and members of the public, however, were a different story.
One lawyer from New York had a habit every time she made a ruling of saying, "yes, sir — oh, I'm sorry, yes ma'am." Eventually, Rambo addressed the lawyer privately.
"Counselor, how do you address a male judge when he makes a ruling?" she asked.
"I say yes, your honor, no, your honor," he replied.
"That's perfect," Rambo continued. "That'll solve your problem."
Rambo also recalled a comment someone made when she was running for election as judge of the Cumberland County Court of Common Pleas in 1977.
"Someone came up to me and said, 'you know, you don't look like a judge. A judge is tall, male, with white hair.' I now have the white hair, but I didn't then," she said.
In addition to being the first female judge for the Middle District of Pennsylvania, she was also the district's first female chief judge from 1992 to 1999.
Important rulings
One advantage of a lengthy tenure on the federal bench is the ability to see extraordinarily lengthy cases through to the end. One of her first cases upon appointment was litigation stemming from the partial meltdown of the Three Mile Island nuclear power plant, a cluster of litigation that lasted 18 years.
Beginning in 1992, she was tasked with overseeing the planning and construction of a new federal courthouse in Harrisburg. The project was repeatedly delayed for changes to the design after the Oklahoma City bombing, a lengthy process of deciding its location, and obtaining funding. Construction on the new 243,000-square-foot courthouse at Sixth and Reily Streets finally began this year.
One of her highest-profile cases occurred in 2013, when the American Farm Bureau Federation challenged the Environmental Protection Agency's implementation of measures designed to limit sediment runoff and pollution in the Chesapeake Bay watershed. She ruled for the EPA, allowing the agency to proceed with its still-controversial Chesapeake Bay pollution-reduction plan.
Her ruling was affirmed by the Third Circuit Court of Appeals, and the U.S. Supreme Court declined to consider it.
Many of the most difficult decisions, though, involve the sentencing of criminal defendants, she said.
"Sentencings are very, very difficult, when you consider that you are putting somebody in confinement for periods of time, taking away their liberty," she said. "It's a difficult task."
Losing litigants may not always appreciate her service on the federal bench, but one rather influential person does: former President Jimmy Carter. Carter recently sent her a letter in honor of her 40th anniversary.
"You have served the federal judiciary with distinction and have more than justified the faith I placed in you as my first female appointment to the Middle District of Pennsylvania 40 years ago," Carter wrote.
Rambo may have white hair now, but her mind is still good, she said. And as long as that's the case, she plans to continue serving as a judge.
Daniel Walmer covers public safety for The Sentinel. You can reach him by email at dwalmer@cumberlink.com or by phone at 717-218-0021.