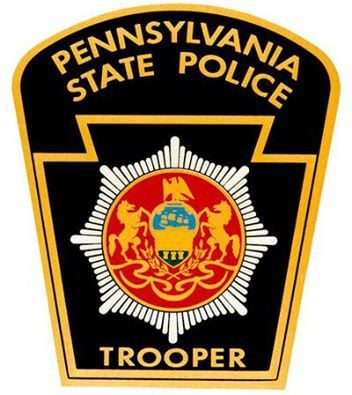 A Susquenita Elementary School teacher is facing criminal charges after police say she supported her husband who forced her three underage children to drive on public roads.
Yvonne Elaine Wiest, 47, and Neil Freedom Wiest, 40, both of Camp Hill, were charged Aug. 15 with endangering the welfare of minors, corruption of minors and recklessly endangering another person. Susquenita School District Superintendent Kent Smith said first grade teacher Yvonne Wiest is on paid leave.
An affidavit of probable cause said Neil Wiest let his underage step-children drive "frequently," sometimes because they wanted to drive. But other times, the children were instructed to drive on public roads despite their objections.
One incident involved an 8-year-old who cried because he didn't want to drive, the affidavit states. "Sometimes you have to do things in life you don't (expletive) want to do," Neil Wiest responded.
"If you don't start now, you'll probably never learn," he allegedly added.
Neil Wiest then instructed the 8-year-old child to get on his lap, put his feet on the pedals and put the boy's feet on top of his, according to the affidavit. He then helped him steer.
Other incidents included:
You have free articles remaining.
On Sept. 9, 2018, Neil Wiest forced a 14-year-old child to drive for about 10 minutes on a public road in northern Dauphin County, even though the boy said he did not want to drive at night.
On Sept. 29, 2018, the family attended a wine festival in northern Dauphin County. On the way home, Wiest asked the children who wanted to drive to drive through state game lands on White Oak Road.
Other incidents of children from 9 to 12 years of age driving occurred "frequently," according to court documents. Neil Wiest would move to the passenger seat while his children drove. At times, the children veered into the opposing lane of traffic.
'Not that big of a deal'
According to police, Yvonne Wiest, the mother of the children, was present and supportive during some of these incidents.
When the 8-year-old boy was driving, Yvonne Wiest allegedly said it was "fine" and "no big deal." When the 14-year-old boy was scared to drive at night, she told him was "not that big of a deal" and "you can do this."
Police learned details of the incidents through an interview with the children.
"(T)hey expressed that they were scared and didn't want to drive," State Trooper Brendan Kelly wrote in his affidavit. "They expressed fear as to what would have happened if they did not drive."
Neil Wiest was interviewed during an "unrelated" child abuse investigation in Cumberland County, and admitted he let the children drive. "Was it technically illegal? Maybe," he said during the interview, according to court documents.
Both Yvonne and Neil Wiest were charged in Dauphin County. They were issued a summons to appear at a 10 a.m. Nov. 12 preliminary hearing in front of Magisterial District Judge Gregory Johnson.
Smith said the district would have no comment beyond saying Yvonne Wiest is on paid leave because of "legal and personnel implications specific to this issue." According to the district website, Wiest is in her 25th year teaching in the district. She teaches first grade, and previously taught kindergarten, second grade and third grade.
Daniel Walmer covers public safety for The Sentinel. You can reach him by email at dwalmer@cumberlink.com or by phone at 717-218-0021.