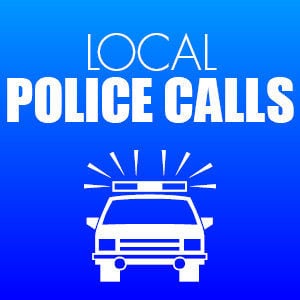 State Police at Carlisle (717-249-2121)
Various items that had been stolen from Walmart, including food, a jacket and jogging pants, were found in the 100 block of Timber Lane in Shippensburg Township at 3:30 a.m. Aug. 17, police said Monday. Footage from a Walmart security camera showed four unnamed juveniles stealing the items. Police continue to investigate.
Israel David Cuevas-Pedraza, 33, of Mount Holly Springs, was charged with simple assault, terroristic threats, and intimidating a witness or victim following a 12:25 a.m. Sept. 4 incident. Cuevas-Pedraza threw a woman to the ground on East Pine Street in Mount Holly Springs and damaged a 2007 Toyota Scion, police said. He was arraigned and confined to Cumberland County Prison, and was unable to post $20,000 monetary bail.
An unnamed 13-year-old boy threatened to shoot a staff member at River Rock Academy in the 300 block of Roxbury Road in Lower Mifflin Township at 2 p.m. Sept. 19, police said. Unspecified charges were filed against the boy.
An unknown person damaged a mailbox on
Creek Road in West Pennsboro Township between Sept. 6 and 5:30 p.m. Sept. 13, police said. Anyone with information is asked to contact police.
Leigh Crawford, 21, of Fayetteville, was charged with possession of a small amount of marijuana, use or possession of drug paraphernalia and a summary traffic violation after a Sept. 6 incident. Police said a traffic stop was conducted on Crawford's vehicle at 11:33 p.m. at the intersection of South Queen Street and East King Street in Shippensburg, and Crawford was found in possession of a small amount of m
arijuana.
An unknown vehicle sideswiped a legally parked 2003 Dodge Stratus while driving west in the first block of Main Street in Newville at 5:36 p.m. Sept. 12, causing minor damage, police said.
Someone threw an object at a vehicle on Richard Avenue in Shippensburg Township at 2:15 a.m. Aug. 31, causing damage, police said Monday. Police are investigating.
Information is from police reports and may be incomplete depending on the status of an investigation. Phone numbers are nonemergency.
Sign up for our Crime & Courts newsletter
Get the latest in local public safety news with this weekly email.