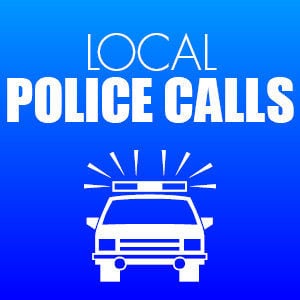 Mechanicsburg Police (717-691-3300)
Trailers/offices in the first block of Legacy Park were broken into overnight between Sept. 2 and Sept. 3. A door and padlock were pried open on two trailers, and items were stolen. The offices and trailers were being used for housing construction in the development.
Lower Allen Township Police (717-975-7575)
Jaquan Dama Pitts-Evans, 21, of Harrisburg, was charged Aug. 31 with two counts each of felony robbery-threat of injury, felony conspiracy to robbery, misdemeanor simple assault, misdemeanor theft by unlawful taking and misdemeanor conspiracy to simple assault and theft in connection with a July 31 incident in the lobby area of Dave and Buster's at the Capital City Mall. Police said Pitts-Evans was identified as one of the men involved in a fight, in which Pitts-Evans joined in kicking a man after he fell to the ground during the assault. He posted $25,000 cash bail.
Bryan McCloud, 41, of Highspire, was charged with felony retail theft and misdemeanor possession of drug paraphernalia after an incident at Walmart at 3:45 p.m. Sept. 5. Police said they were dispatched to a retail theft with a suspect leaving in a white van. Police spotted the van and stopped it after it entered Route 15 north. The passenger, McCloud, is suspected of loading vacuum cleaners into an empty cart and leaving without paying. The merchandise was recovered. Police said McCloud also had a glass crack pipe when he was arrested. He remains in prison on $5,000 cash bail.
State Police at Newport (717-567-3110)
Police are investigating a report of an unknown vehicle damaging property on Paradise Road in Wheatfield Township around 12:47 p.m. Aug. 26.
Lance Werner, 46, of Duncannon, was charged Aug. 16 with misdemeanor possession of marijuana, possession of drug paraphernalia and three counts of prohibited possession of a firearm, as well as misdemeanor terroristic threats, simple assault and harassment after an investigation at his residence on New Bloomfield Road in Wheatfield Township, police reported Sept. 7. He posted $20,000 cash bail and $100,000 cash bail, respectively, in each set of charges and is scheduled for a preliminary hearing on Sept. 16.
Police are investigating a report of a vandalized car window that was reported at 9:10 a.m. Sept. 2 on Meadowview Drive in Centre Township.
Information is from police reports and may be incomplete depending on the status of an investigation. Phone numbers are nonemergency.
Sign up for our Crime & Courts newsletter
Get the latest in local public safety news with this weekly email.