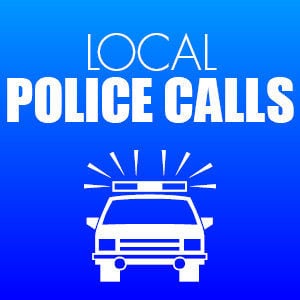 State Police at Newport (717-567-3110)
Someone hit a stone mailbox column in the 2000 block of Pleasant Valley Road in Saville Township around midnight on July 16.
The driver's side window of a 2011 Nissan Sentra was shattered between Aug. 18 and Aug. 30 while it was parked behind a home on North Market Street in Duncannon.
Joseph W. Sobolewski, 38, of Duncannon, waived a felony charge of retail theft and a misdemeanor charge of driving under suspension after an incident on at 6:08 p.m. Aug. 23 in which police said he took a bottle of Mountain Dew from a business in the 3000 block of Susquehanna Trail.
A black patent leather wallet was lost on South Main Street in Penn Township at 1:30 p.m. Aug. 6.
A rooftop cargo carrier and its contents were lost in the area of the Susquenita School District around 5:30 a.m. Aug. 7.
Upper Allen Township Police (717-795-2445)
A man, whom police did not identify, was transported to a local hospital for treatment of injuries suffered in a single-vehicle crash about 5:30 p.m. Sept. 1 in the 1200 block of East Lisburn Road. Police said the man suffered an unknown medical event, which led to the vehicle leaving the road and striking a utility pole.
Lower Allen Township Police (717-975-7575)
Timothy Bennett, 44, of Camp Hill, was charged Aug. 23 with felony possession with intent to deliver and misdemeanor DUI controlled substance and possession of a controlled substance, a small amount of marijuana and drug paraphernalia, in connection with an April 4 incident at Sheetz on Cedar Cliff Drive. Police received a report of a man sleeping in a vehicle, and it took multiple attempts to wake up Bennett. Police said his blood results later showed the presence of three drugs, and a search of the vehicle yielded marijuana, heroin, crystal meth, crack, hundreds of pills and drug paraphernalia. He remains in prison on $50,000 cash bail.
Information is from police reports and may be incomplete depending on the status of an investigation. Phone numbers are nonemergency.