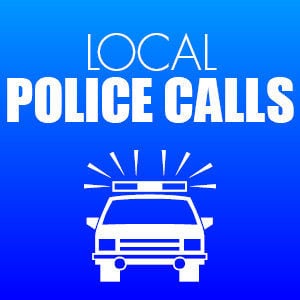 State Police at Carlisle (717-249-2121)
Two people were injured in a two-vehicle crash at Forge Road and Westminster Drive in South Middleton Township around 11:02 p.m. Sept. 11. Police say a 2016 Toyota RAV4 driven by Jayden T. Barrack, 24, of Hagerstown, Maryland, failed to stop at the intersection, striking a Chevrolet Malibu driven by Kevin M. Ana, 19, of Baja, California. Police report both drivers were injured, with Ana transported to UPMC Carlisle.
Dean A. Detweiler, 61, of Kunkletown, Pennsylvania, was injured after his 2014 Honda Civic was sideswiped by a tractor-trailer along Interstate 81 south on Sept. 11 at 2:19 a.m. Police say the two-vehicle crash happened near mile marker 47.9 in South Middleton Township. The other driver – Peter K. Ngaruiya, 56, of Dallas, Georgia – was not injured.
Police have charged Felisha McDaniels, 47, of Gardners, with drug manufacturing after marijuana plants were reported growing on Pine School Road in South Middleton Township around 6 p.m. Sept. 11. Police seized the marijuana plants.
Police charged Reina Rivera-Malava, 32, of Newville, with retail theft and shoplifting following an incident at the Wal-Mart in Shippensburg Township around 8:34 p.m. Sept. 12. Police say that Rivera-Malave went through the store and selected five items totaling $67.44. Officers report that Rivera-Malave then used the self-checkout but did not scan or pay for the five items.
Police say an Apple iPhone 7 worth about $130 was found in the first block of Marsh Drive in South Middleton Township around 11 a.m. Sept. 10. Contact the police for more information.
Police say a Volkswagen key fob with a blue plastic tag was found in the UPS parking lot on 1 Ames Drive, South Middleton Township, on Sept. 8. Troopers are investigating.
Information is from police reports and may be incomplete depending on the status of an investigation. Phone numbers are nonemergency.