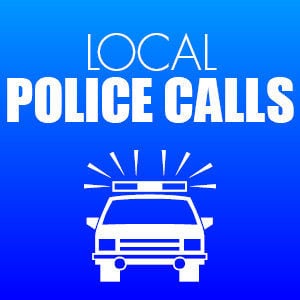 State Police at Carlisle (717-249-2121)
Thomas Robert Helman, 26, of Shippensburg, was charged with misdemeanor resisting arrest, possession of a small amount of marijuana, possession of drug paraphernalia, harassment and disorderly conduct, as well as summary public drunkenness after police received a call about a suspicious person on Walnut Bottom Road in Penn Township at about 2 p.m. Sept. 14. Police said they determined Helman had active warrants for his arrest, and he began to fight with police before ultimately being placed under arrest.
State Police at Newport (717-567-3110)
Police are investigating a hit-and-run in which an unknown vehicle traveling north in the 1100 block of McKeehan Road in Centre Township at 8:15 a.m. Aug. 30 left the road, drove onto a grassy shoulder and struck three mailboxes. The vehicle then fled the scene in an unknown direction.
One person was transported to the hospital after a two-vehicle crash in the 1600 block of New Bloomfield Road in Wheatfield Township at 1:37 p.m. Sept. 8. Police said Brooke Griffiths, 18, of Duncannon, was driving a 1999 Mercedes ML430 behind a 2000 Ford Ranger, driven by Rita Wonders, 80, of New Bloomfield, east on New Bloomfield Road when Wonders slowed down to attempt to make a right turn from the road and into a driveway. Griffiths struck the back of the Ranger, causing it to spin from the travel lane and into the grass along the right-hand shoulder. Griffiths and her passenger, Matthew Goodwin, 22, of Myrtle Beach, South Carolina, were not injured, but Wonders suffered suspected minor injuries and was transported to UPMC West Shore.
Information is from police reports and may be incomplete depending on the status of an investigation. Phone numbers are nonemergency.
Sign up for our Crime & Courts newsletter
Get the latest in local public safety news with this weekly email.