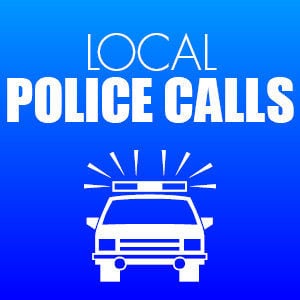 Middlesex Township Police (717-249-7191)
Sharif Smith, 42, of Brooklyn, New York, waived charges of aggravated assault, possession of a controlled substance by an inmate and harassment to court following an Oct. 8 incident involving a correctional officer at the Cumberland County Prison. Police said Smith bit the correctional officer on the arm causing severe bruising and breaking of the skin as well as exposing the correctional officer to Smith's saliva. The officer was treated at the hospital.
Jean Moukolo, 52, of Lemoyne, was charged with attempted insurance fraud, theft by deception, and false reports to law enforcement stemming from an incident in which he claimed items were stolen from his storage shed. Police said items reported as stolen to the police and to the storage unit's insurance company did not exist.
Upper Allen Township Police (717-850-8273)
One woman reported a minor injury following a three-vehicle crash at the intersection of Mount Allen Drive and East Winding Hill Road. Police said Ellen Neese, 67, of Mechanicsburg, and Erin Orndorf, 60, were stopped in the left turn lane on Mount Allen Drive waiting for the signal to change. Janet DeAngelis, 89, of Mechanicsburg, approached the signal from behind the two and mistakenly hit the accelerator instead of the brake causing her to run into Neese's car, which in turn hit Orndorf's car. DeAngelis' car had severe damage and she reported a minor injury. The other two vehicles sustained moderate to minor damage.
State Police at Carlisle (717-249-2121)
Police are investigating damage to a vehicle on Waggoners Gap Road in Lower Frankford Township that was reported at 4:34 p.m. Oct. 5.
Sign up for our Crime & Courts newsletter
Get the latest in local public safety news with this weekly email.