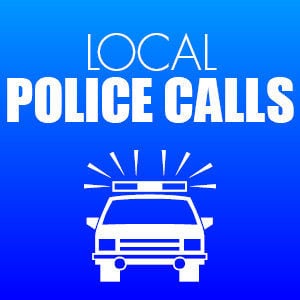 State Police at Carlisle (717-249-2121)
Olufemi Folake Akanmu, 39, of Harrisburg was charged with accidents involving injury while not licensed, false identification to a law enforcement officer, driving without a license and a summary traffic violation after a Nov. 1 crash that injured two people. Akanmu was driving west in the 3400 block of Ritner Highway in Penn Township at 8:43 a.m. when her 2011 Toyota Sienna crossed into the opposing lane of traffic and then hit a utility pole and a fence before stopping in a field, police said. Two passengers, Jessica M. Parke, 26, of Mechanicsburg, and Ilianette Natal, 37, of Carlisle, were taken to UPMC Pinnacle Carlisle. Akanmu, who was not injured, gave false identification to law enforcement at the scene because she was unlicensed, police said. She was arraigned and posted $30,000 bail.
Michael D. Wilson, 54, of Chicago, was driving a 2017 Freightliner tractor-trailer east on Walnut Bottom Road in South Middleton Township at 7:02 p.m. Oct. 31 and made a turn onto Alexander Spring Road, police said. The Freightliner then hit a traffic signal, taking it off its post and causing it to fall to the ground.
Leonard Glaspie, 35, of Walnut Bottom, pleaded guilty Oct. 23 to possession of a small amount of marijuana and disorderly conduct stemming from an Oct. 18 incident. Glaspie attempted to give marijuana to a security guard at 12:10 p.m. Oct. 18 on Goodman Drive in Dickinson Township, police said Thursday.
Upper Allen Township Police (717-975-2445)
Two people were injured in a three-vehicle crash at 10:51 a.m. Nov. 7 at the intersection of East Lisburn Road and Mount Allen Drive. Adam Fuseini, 37, of Harrisburg, was driving a pickup truck and stopped but then continued through the intersection and was hit by a sedan driven by Richard McGuire, 78, of Mechanicsburg, police said. Both vehicles crossed through the intersection and hit an SUV stopped on the other side of the intersection. McGuire and a passenger in his vehicle were taken to a local medical facility.
Information is from police reports and may be incomplete depending on the status of an investigation. Phone numbers are nonemergency.
Sign up for our Crime & Courts newsletter
Get the latest in local public safety news with this weekly email.