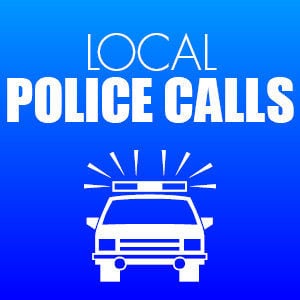 North Middleton Township Police (717-243-7910)
Public restrooms at Creek View Park will remain closed until further notice due to criminal mischief and damages. Police on May 4 discovered that trash was dumped, drains of the faucets were blocked, toilets were clogged with unknown items and soap dispensers were damaged in the restroom. The township park crew worked to restore the restrooms for use, but on May 5, police were advised of additional criminal mischief that occurred sometime on the afternoon or evening of May 4. Police seek information.
Middlesex Township Police (717-249-7191)
Raheim Shariff Williams, 44, of Carlisle, was charged with misdemeanor simple assault and summary harassment after a domestic incident in the 1200 block of Harrisburg Pike at 5:15 a.m. May 5. Police said Williams was arguing with a woman inside a motel room when he grabbed her and forcefully threw her on the bed twice and on the floor once, resulting in bruising. Williams was arrested and remains in Cumberland County Prison on $5,000 cash bail.
Upper Allen Township Police (717-795-2445)
Antonio William Moore, 30, of Miami Gardens, Florida, voluntarily surrendered himself on May 4 to charges of felony access device fraud and criminal use of a communication facility, as well as misdemeanor theft by deception in relation to a January investigation. Police were contacted in January by the victim regarding bank fraud. The investigation revealed the victim's money was transferred into Moore's account without the victim's knowledge. A warrant was issued for his arrest. Moore was released on unsecured bail.
Information is from police reports and may be incomplete depending on the status of an investigation. Phone numbers are nonemergency.