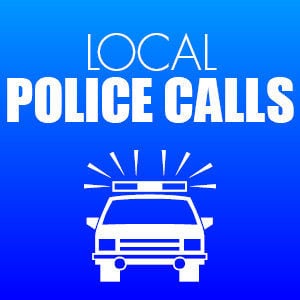 Upper Allen Township Police (717-795-2445)
Two people were injured but refused evaluation by EMS after a single-vehicle crash about 1 a.m. May 26 at the intersection of Allendale Road and Independence Avenue. Police said a 2002 Ford Explorer was traveling south on Allendale Road when the brake system of the vehicle failed. The driver was unable to stop the vehicle and struck the curb. The vehicle went over the curb and came to stop in a storm drain field. Police did not release the names of the vehicle's occupants.
State Police at Carlisle (717-249-2121)
A driver was injured in a one-vehicle crash on Neil Road near Kunkleman Lane in Southampton Township at 2:55 p.m. May 25. Police said Brian Epperson, 49, of Shippensburg, was traveling north on Neil Road and swerved left off the road into an open field, causing the vehicle to roll over several times before coming to rest. Police did not specify the make of the vehicle. Epperson suffered leg injuries and was transported to Penn State Health Holy Spirit Medical Center by Shippensburg Area EMS. The vehicle was towed from the scene.
Information is from police reports and may be incomplete depending on the status of an investigation. Phone numbers are nonemergency.