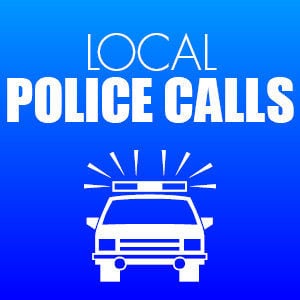 Carlisle Police (717-243-5252)
William Hesse, 61, of New Kingston, was charged May 19 via summons with misdemeanor corruption of minors and furnishing alcohol to minors after a report of a man purchasing alcohol for underage girls at 8:27 p.m. April 16 in the 200 block of South Spring Garden Street. Police said Hesse had purchased the alcohol for two girls.
State Police at Carlisle (717-249-2121)
One person was injured but refused treatment after a three-vehicle crash on Interstate 81 north in Southampton Township at 7:01 a.m. May 19. Police said Trinidad de Jesus Estrella-Barreras, 38, of Mexico, was driving a tractor-trailer in the left lane of I-81 north when he failed to see stopped traffic that was backlogged due to a previous crash. He was unable to stop the commercial vehicle in time, rear-ending a 2017 Jeep Compass driven by Kelly Stull, 38, of Shippensburg, which struck a 2010 Ford Focus driven by Cytha Guynes, 34, of Shippensburg. Stull complained of injuries but refused treatment, and her vehicle was towed from the scene, according to police. Estrella-Bareeras was cited for following too closely.
Information is from police reports and may be incomplete depending on the status of an investigation. Phone numbers are nonemergency.