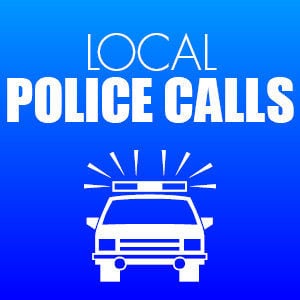 Middlesex Township Police (717-249-7191)
Christen Gail Miller, 40, of Carlisle, was charged with simple assault and harassment after an incident early in the morning of May 16 at the Days Inn on the Harrisburg Pike. Police said Miller shoved a man to the ground, injuring him, during a domestic dispute.
Upper Allen Township Police (717-795-2445)
One driver was injured in a two-vehicle crash in the 600 block of Williams Grove Road at 6:08 p.m. May 18. Police said one vehicle was southbound and attempting to turn left into a parking lot when it turned in front of a northbound vehicle. The operator of the northbound vehicle was injured but refused medical treatment at the scene. Police did not release the names of those involved.
Ameual Jones, 23, of York, was charged with misdemeanor DUI controlled substance, possession of a small amount of marijuana and possession of drug paraphernalia, and Christopher Pierce, 21, of Baltimore, Maryland, was charged with misdemeanor possession of a controlled substance, possession of a small amount of marijuana and possession of drug paraphernalia after a traffic stop at 1:20 a.m. May 7. Police said Jones was driving the vehicle while his privileges were suspended, and he and Pierce, his passenger, were found with marijuana, marijuana edibles, Xanax and paraphernalia. Both were charged via summons and await preliminary hearings.
Lower Allen Township Police (717-975-7575)
A green 2011 Dodge Dakota with a Pennsylvania registration of ZHT7101 was entered as stolen after it was involved in a crash along Route 15 north just after the Rossmoyne Road exit at 6:41 p.m. May 15. Police said the driver was not able to drive the vehicle from the scene and parked it off the shoulder of the road. The truck was locked and the keys were removed, but when the truck was going to be picked up around 9 a.m. on May 16, it was missing.
State Police at Harrisburg (717-671-7500)
A York man was flown to Penn State Health Holy Spirit Medical Center after a two-vehicle crash on Route 581 east in Hampden Township at 4:49 p.m. May 12. Police said Patrick Funk, 27, was driving a 2003 Buick Century in the right lane of Route 581 east when he failed to stop for slowing traffic conditions, striking a 2012 Ram 2500. Funk was flown via Life Lion to the hospital. The other driver, Caleb Scarlett, 28, of Zephyrhills, Florida, was not injured.
Information is from police reports and may be incomplete depending on the status of an investigation. Phone numbers are nonemergency.