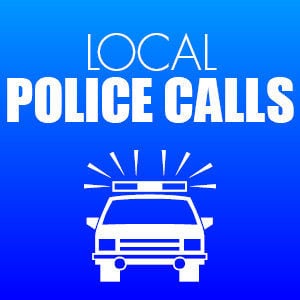 Upper Allen Township Police (717-795-2445)
Police reported May 11 that Shea Wolf, 18, of Mount Holly Springs, was charged with misdemeanor simple assault and summary harassment on March 10 in connection with a Jan. 29 incident. Police said Wolf and a juvenile assaulted a person. Charges were filed via summons, and Wolf waived her case to higher court on May 10.
State Police at Newport (717-567-3110)
One person was seriously injured after a two-vehicle crash on Route 22 near Benvenue Road in Reed Township at 10:45 p.m. March 19, police reported May 12. Police said Gregory Owens, 47, of Kinzers, Pennsylvania, was driving a tractor-trailer west in the right lane when he made an illegal U-turn, striking a 2010 Honda Civic traveling east. Arleen Aviles, 34, of Jonestown, was driving the Civic and was ejected from the vehicle in the crash. She was flown to Penn State Milton S. Hershey Medical Center. Owens was not injured.
A New York man was flown to Hershey Medical Center after a one-vehicle crash in the 3200 block of Susquehanna Trail in Watts Township on April 30, police reported May 12. Police said John Ceravolo, 61, of Macedon, New York, was driving a 2000 GM Sierra south on Susquehanna Trail at a high rate of speed when his vehicle veered off the right shoulder and drove through a ditch. The vehicle then struck a gas price sign, propane tank storage rack and concrete protective barrier. Ceravolo was wearing his seat belt but had to be extricated from the vehicle before being flown to the hospital. Police said charges are pending following a toxicology report.
Information is from police reports and may be incomplete depending on the status of an investigation. Phone numbers are nonemergency.