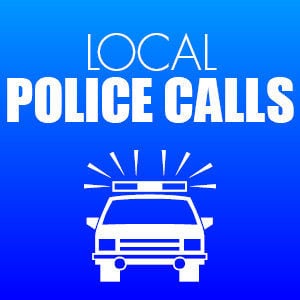 Cumberland County District Attorney's Office (717-240-7794)
Chad Link, 35, of New Cumberland, and Christopher D. Smith, 48, of Elizabethtown, were charged with multiple counts of felony possession with intent to deliver and criminal use of communications facility. Police said they were found in possession of 12 grams of methamphetamine and one gram of heroin in the 600 block of Bridge Street in New Cumberland around 12:45 p.m. March 8.
Upper Allen Township Police (717-795-2445)
Paige Marie Tippet, 25, of Carlisle, was charged with theft by unlawful taking and receiving stolen property after police said she stole cash out of a co-worker's purse at an Upper Allen Township business on Feb. 23. She was arrested at her residence on March 10 with help from Lower Allen Township Police. She was released on $5,000 unsecured bail.
State Police at Newport (717-567-3110)
A chainsaw was stolen from Bucks Valley Road in Buffalo Township around noon March 4.
A child brought 20 melatonin pills to a school on Lincoln Street in Duncannon to give to another child around 4:10 p.m. Feb. 26.
Around 12:15 p.m. March 10, someone keyed a car that was parked in the first block of Pfautz Road in Penn Township.
A white woman in her mid-20s driving a black Dodge Durango pumped gasoline at the Sunoco gas station in the 3000 block of Shermans Valley Road in Tyrone Township and left without paying around 7:55 p.m. March 8.
Information is from police reports and may be incomplete depending on the status of an investigation. Phone numbers are nonemergency.
Sign up for our Crime & Courts newsletter
Get the latest in local public safety news with this weekly email.