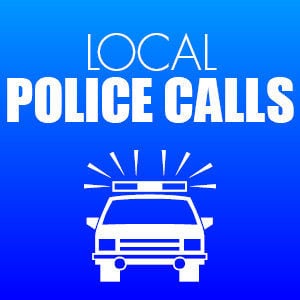 Lower Allen Township Police (717-975-7575)
Katlyn Fern Kalski, 21, of York, was arraigned June 8 on charges of misdemeanor simple assault and disorderly conduct in connection with a fight between two women at the Capital City Mall near Macy's around 4:20 p.m. Jan. 19. Police said video showed two women, including Kalski, engaged in a scuffle at the mall. Police said the two exchanged words before fighting inside Macy's, which later spilled into the central court of the mall, where security guards gave multiple commands to stop fighting before they separated them. A hearing was initially scheduled in April, but Kalski failed to show up. She was arraigned and arrested June 8 and released on $2,500 unsecured bail. The other woman in the case had the simple assault charge dismissed and the disorderly conduct charged moved to a summary citation.
West Shore Regional Police (717-737-8734)
Kyle Eugene Kochenderfer, 27, of Camp Hill, was charged with misdemeanor simple assault after an incident in the 1000 block of Yverdon Drive in Wormleysburg about 9:15 p.m. June 5. Police said Kochenderfer assaulted a person, causing injuries. He was arraigned and posted $2,500 cash bail.
Tyler James Sutphin, 31, of Frederick, Maryland, was charged with felony flight to avoid apprehension, misdemeanor possession of controlled substance and drug paraphernalia and summary retail theft after police were dispatched to Hepfer's Ace Home Center in Lemoyne for a theft about 6:45 p.m. June 4. Police learned the suspect had fled the store on foot prior to their arrival, but they located him a short time later and identified him as Sutphin. Sutphin said he fled because he is wanted by another agency, according to police. When he was taken into custody, police said they found him in possession of a controlled substance and drug paraphernalia. He remains in prison on $1,500 cash bail.
Information is from police reports and may be incomplete depending on the status of an investigation. Phone numbers are nonemergency.