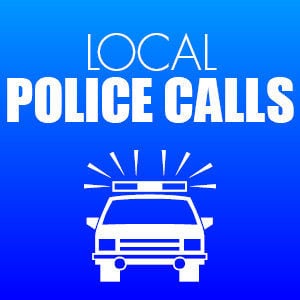 Middlesex Township Police (717-249-2121)
Benjamin Caldwell, 21, of Carlisle, was charged with misdemeanor DUI general impairment and summary following too closely after a crash in a gas station parking lot on June 23. Police responded to a call that a driver's vehicle was rear-ended and the other driver took off, though the driver, Caldwell, returned a few seconds later, pulling into the parking area with the vehicle's airbags deployed. Police talked to Caldwell and determined he was under the influence of alcohol to a degree that he was incapable of safely operating a vehicle. Charges were filed via summons.
Mechanicsburg Borough Police (717-691-3300)
Police are investigating two more thefts from vehicles that have been reported since June 24 when police announced a string of other thefts. A small amount of change was taken from a vehicle in the first block of West Locust Street, and a registration plate was taken from a vehicle in the 100 block of East Factory Street. Police seek information and any camera footage or recordings.
Information is from police reports and may be incomplete depending on the status of an investigation. Phone numbers are nonemergency.
Sign up for our Crime & Courts newsletter
Get the latest in local public safety news with this weekly email.