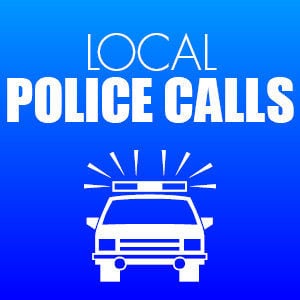 Shippensburg Borough Police (717-532-7361)
Police are investigating a hit-and-run in which someone struck a vehicle parked in the parking lot of Episcopal Square Apartments between 6 p.m. June 10 and June 11.
Someone damaged a vehicle parked in front of a residence in the first block of South Penn Street between 10 p.m. June 11 and 11 a.m. June 12.
State Police at Carlisle (717-249-2121)
Miles Francis, 23, of Gardners, was charged with felony strangulation, misdemeanor simple assault and summary harassment after a domestic incident at 11:48 p.m. June 7 on Pine Grove Road in Dickinson Township. Police said Francis choked a woman. He was taken into custody without incident and later posted $10,000 cash bail.
One driver was injured in a two-vehicle crash on Baltimore Road at Smith Road in South Middleton Township at 12:12 p.m. May 9, police reported June 15. Police said Kaitlyn Dellinger, 31, of Arendstville, was driving a 2011 Kia Sportage south behind a 2012 Lincoln MKS, operated by Marianne Anderson, 79, of Pawleys Island, South Carolina, when Dellinger's vehicle struck the MKS that slowed to turn onto Smith Road. Anderson's vehicle then hit a speed limit sign and three mailboxes on the left side of the road. Anderson was transported to Penn State Health Holy Spirit Medical Center. Dellinger was cited for following too closely.
Information is from police reports and may be incomplete depending on the status of an investigation. Phone numbers are nonemergency.