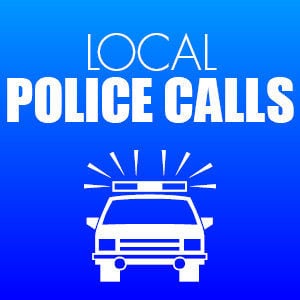 North Middleton Township Police (717-243-7910)
Police are warning of a scam after a resident reported receiving a call around 12:30 p.m. June 8 from a person identifying themselves as a Social Security agent. The scammer told the victim that her Social Security number was used to rent a car and a motel room that was raided for drugs. The scammer said there was an active warrant for her arrest, and to satisfy the warrant, they had to purchase gift cards at several retail locations. The victim purchased $8,500 worth of gift cards and provided the scammer with the card information. Police remind residents to be suspicious of any agency or person asking for payment over the phone, and residents should contact police before sending money to someone they don't know.
Upper Allen Township Police (717-795-2445)
A Dillsburg woman was injured in a deer-related crash on Route 15 about 8 p.m. June 7. Police said a deer ran into the road, and the subsequent impact with the windshield resulted in flying glass, which caused cuts to the driver, who declined EMS treatment. Police did not say what happened to the deer.
A Mechanicsburg man was injured in a two-vehicle crash in the 300 block of Mount Allen Drive at 12:12 p.m. June 8. Police said the driver of a Toyota accidentally pressed the accelerator instead of the brake while traveling south on Mount Allen Drive, jumped the curb and struck a parked vehicle in a driveway. The driver of the Toyota was transported to a hospital for treatment.
East Pennsboro Township Police (717-732-3633)
Nicole Ann Desimone, 39, of Camp Hill, was charged with misdemeanor simple assault and summary harassment after a domestic incident in the 1000 block of Brenwater Road at 9:26 p.m. June 5. Police said a victim showed signs of physical abuse. Desimone was arrested and arraigned, and she posted $10,000 cash bail.
Jaran Alan Wheatley, 27, of Enola, was charged with felony aggravated assault, misdemeanor simple assault and summary harassment after a call for an assault at Penn State Health Holy Spirit Medical Center at 7:50 p.m. June 2. Police said Wheatley struck a security officer, who suffered two lacerations to the side of his face. Wheatley was arrested and arraigned, and he later posted $20,000 cash bail. The charges were held to court during a preliminary hearing June 7.
State Police at Carlisle (717-249-2121)
A registration plate was stolen from Bonnybrook Road in South Middleton Township sometime before 10 a.m. May 31, police reported June 10.
Police are investigating a report in which a bullet hole was found in the rear door of a business on Center Road in Lower Mifflin Township on June 4.
Information is from police reports and may be incomplete depending on the status of an investigation. Phone numbers are nonemergency.