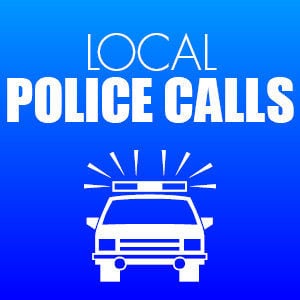 Carlisle Police (717-243-5252)
Kyle Zook, 22, of Carlisle was charged with two counts of aggravated assault and one count each of simple assault and recklessly endangering another person after an incident on July 20, police announced this week. Police said they responded to the 100 block of Noble Boulevard to find a victim with a stab wound. After an investigation, Zook was arrested. He is in Cumberland County Prison on $50,000 bail.
Kimberly Diehl, 57, of Carlisle, was charged with retail theft after she failed to pay for merchandise at Walmart on Noble Boulevard on July 25.
Sonja Fox, 39, of Carlisle was charged with retail theft after police said she failed to pay for merchandise at Walmart on Noble Boulevard on July 25.
Arianna Goldsborough, 21, and Rani Goldsborough, 40, both of Carlisle, were charged with retail theft after an incident at 9:10 a.m. July 7 in which police said they under-rang multiple items at the self-checkout at Walmart. The two then tried to leave the store with $231.67 in items they did not purchase.
North Middleton Township Police (717-243-7910)
Police are investigating reports that between 10 and 11 p.m. on July 28 and 29 someone has been ringing doorbells on Roaring Creek Court and running. Several people were caught on a security camera on July 29.
State Police at Carlisle (717-249-2121)
Luis Gonzalez-Montanez, 28, of Harrisburg, was charged with possession of a firearm by a prohibited person, receiving stolen property, carrying a firearm without a license, possession of a controlled substance, possession of drug paraphernalia and summary offenses after police stopped him on Interstate 81 in Middlesex Township at 11:26 p.m. on July 26 for driving a car with a missing tire. He was arrested on an outstanding warrant. Police also found a stolen firearm in the car.
A 10-year-old boy was charged with making false reports to law enforcement after police said he reported that a man was walking around North Baltimore Avenue in Mount Holly Springs saying he wanted to shoot people at 12:35 a.m. on July 16. No one was found and the investigation found the report to be false.
Information is from police reports and may be incomplete depending on the status of an investigation. Phone numbers are nonemergency.
Sign up for our Crime & Courts newsletter
Get the latest in local public safety news with this weekly email.