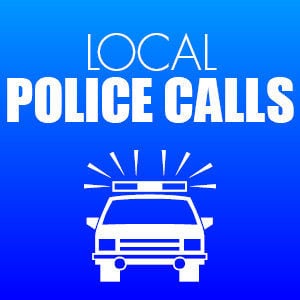 Carlisle Police (717-243-5252)
Jade Alamo, 20, of Brooklyn, New York, was charged with two counts of possession with intent to deliver, possession of a controlled substance and possession of drug paraphernalia after police stopped her Honda Pilot at 4:08 p.m. July 24. Police said the vehicle had a marijuana smell and the occupants admitted there was marijuana in the vehicle. Police said they found multiple forms of paraphernalia, marijuana and Xanax, which were separately packaged for sale, as well as other illegal drug-related items.
Kaaliyah Weaver, 18, was charged with simple assault and related summary offenses after an incident at 4:13 a.m. July 19. Police said Weaver was intoxicated and yelling loudly in public when the victim took her inside. Weaver ran back out and threw the victim to the ground when they tried to stop her from leaving.
State Police at Carlisle (717-249-2121)
A pink and purple Next bicycle was reported found in the 300 block of North Queen Street at 2:30 p.m. July 24.
Between noon July 2 and noon July 22 someone cut the cables to a large battery on an industrial pump in the 900 block of Centerville Road in Penn Township and stole the battery.
State Police at Newport (717-567-3110)
Charity Tolbert, 55, of Millerstown, was charged with simple assault and using an incapacitation device after a fight at 6:37 p.m. July 20 on M and Z Boulevard in Tuscarora Township.
Richard Bruce, 19, of New Bloomfield, was charged with criminal trespassing and loitering or prowling at night after police said he was looking in cars and entered a building in the 200 block of East Main Street at 11:32 p.m. on July 23. He remains in Perry County Prison on $25,000 bail.
Police are investigating an incident reported at 5:57 p.m. on June 30 in which someone reported being a victim of a scam in which the scammer posed as a member of the Carlisle Police Department.
Information is from police reports and may be incomplete depending on the status of an investigation. Phone numbers are nonemergency.
Sign up for our Crime & Courts newsletter
Get the latest in local public safety news with this weekly email.