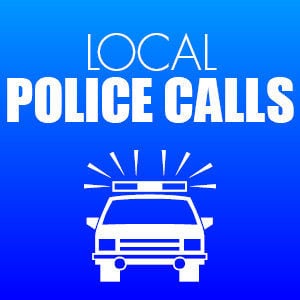 State Police at Newport (717-567-3110)
Timothy Althoff, 70, of Thompsontown, was charged via summons on July 1 with misdemeanor retail theft after Weis Market contacted police to report that Althoff was seen on video surveillance taking merchandise 35 times in a 6-month time frame from December to June.
Police on July 24 reported a scam that took place on June 14. Police said a victim was contacted by someone claiming to be a representative of CenturyLink and was told she overpaid $200 for services and that they would reimburse her if she provided banking information by visiting a link to a website. She was then told that she received $1,000, and the caller demanded to be reimbursed, threatening the victim with legal and criminal action if she did not purchase four Google gift cards valued at $200 and forward them to the caller's email address, which the victim did.
A 50cc MotoTec Demon dirt bike was stolen by an unknown man during a party in the 1000 block of Oak Hall Road in Oliver Township sometime between 5 p.m. and 11:59 p.m. July 17. Police said the man went into the garage and stole the bike before fleeing the scene.
James Lee Miller Jr., 56, of Newport, was charged July 16 with misdemeanor theft by unlawful taking and theft of secondary metal after police said he removed 28 rotors from behind a business on North Market Street in Millerstown on July 7 and scrapped them for $40.
About 100 gallons of used cooking oil was stolen from the 1400 block of Susquehanna Trail in Liverpool sometime between 1 a.m. and 2 a.m. July 22. Police said the suspects were driving a white Ford E-350 van. Police seek information.
William Cree, 77, of Marysville, was charged with misdemeanor disorderly conduct-unreasonable noise after police received a call on July 2 about persistent disorderly conduct in the first block of Pine Hill Road in Rye Township, police reported July 25. Police said Cree was running a riding lawn mower and operating an electric leaf blower all hours of the day and night, and not using them for the proper purpose of mowing the lawn or blowing leaves. Cree was taken into custody and released on $25,000 unsecured bail.
Information is from police reports and may be incomplete depending on the status of an investigation. Phone numbers are nonemergency.